Dress: Eliza Parker
Shoes: Melissa
My frocks tend to get a lot more airtime on this blog than the frou frou, I have to admit, and often I feel guilty about not making a bigger deal of my accessories.
Shoes, hats, belts, jewellery…. they're such great ways of turning a classic outfit into something that showcases a bit of your personality.
Take this Eliza Parker dress: It's the most perfect example of a blank slate outfit – It fits beautifully, is comfortable to wear, is a classic style and the navy colour will go with most accessories I chose to throw at it.
I can dress it up with heels, and some spangly jewellery; dress it down with a cardigan, and some ballet flats; throw in some red and white accessories for a nautical flair; or pretty it up with a floral brooch.
Today I decided to throw in some sparkle. I started with a rhinestone studded headband on my be-beehived coiffure: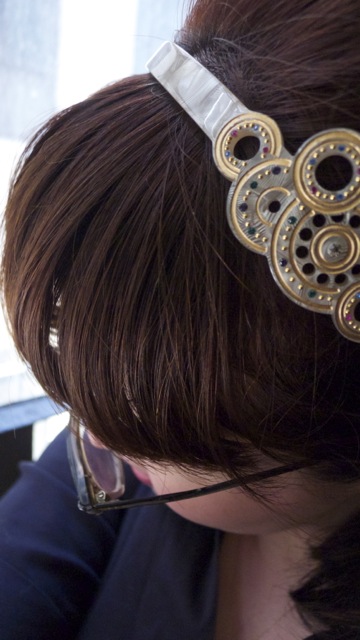 Headband: Mimco
 I added my galactic starry night necklace which had been made of gorgeously glittery "midnight sunstone". How I wish I knew how to capture the true nature of this necklace. It's bewitching in person, I simply cannot capture the depth of the sparkly effect with my camera.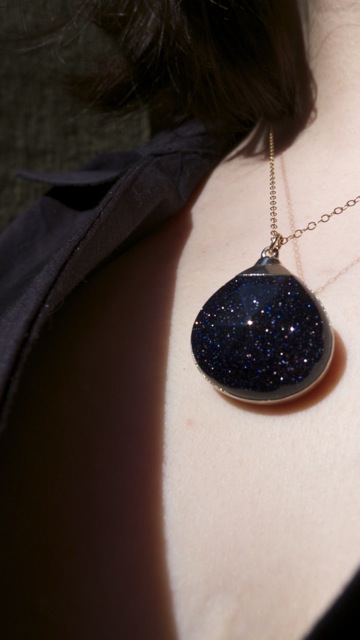 Necklace: Friedasophie
Lastly I injected a little bit of my customary bright colours with my hot pink glitter shoes from Melissa.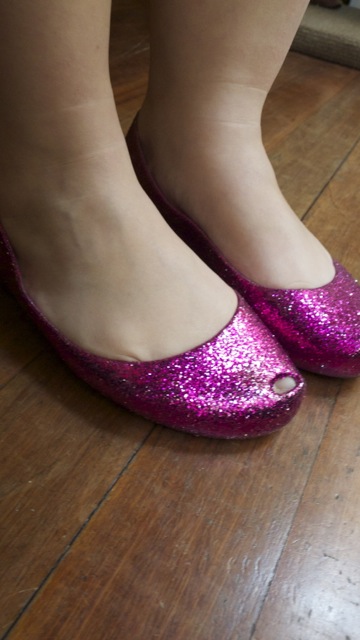 Shoes: Melissa
And just a gratuitous shot of my vintage specs, since I always get asked about them when they come up on the blog. I bought them a few years ago when The Sophisticate and I were visiting his family in the US. They came from a little vintage shop called Donna's Dress Shop in Kansas City and I had the lenses replaced by Ren at Melbourne Optical. You can find similar vintage cats eye glasses on Etsy, and Ren actually stocks a few as well.