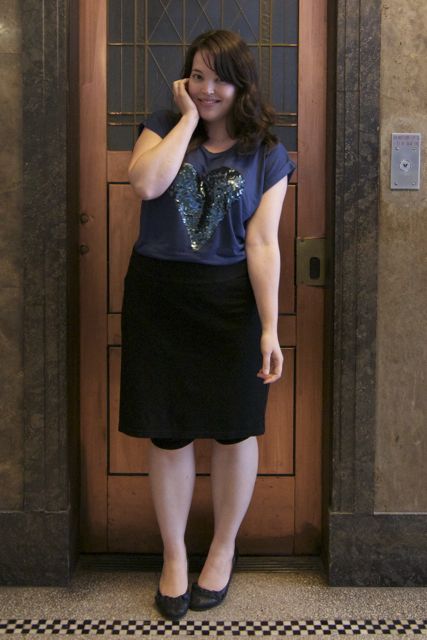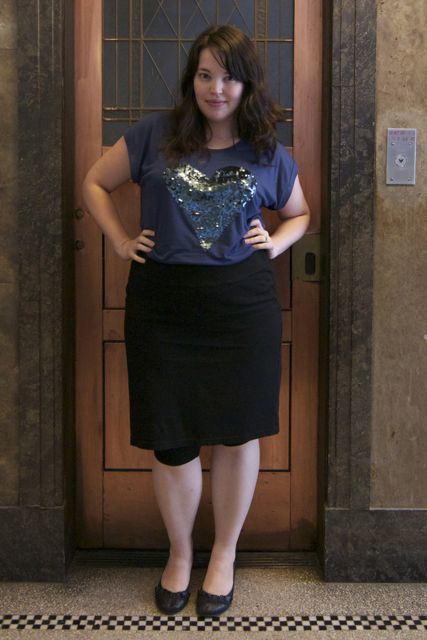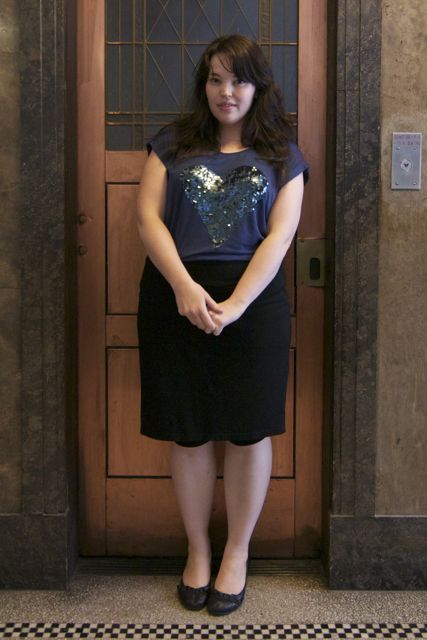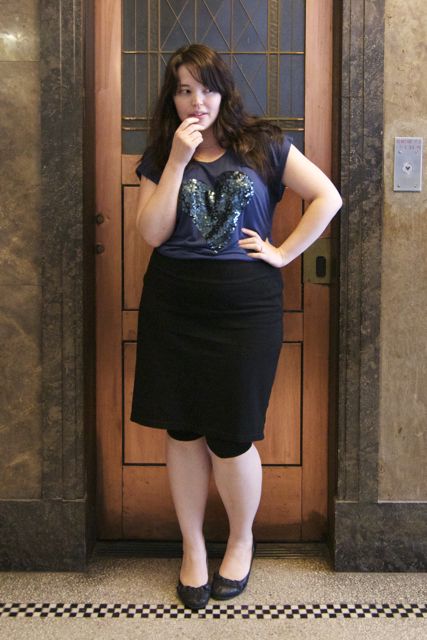 Top: Dream Diva
Skirt: Target
Leggings: My Size
Shoes: Wittner
I've got a bit of a thing about sequins at the moment.
A while ago I saw Tanesha from A Girl With Curves wearing the most kickass ensemble of thrifted sequin top with full skirt, then a few months later I saw Jay Miranda wearing an equally outstanding outfit where she paired a voluminous sequinned top with skinny jeans and a cardi. The jig was up, I decided my wardrobe needed more sequins, stat.
Fortunately for me, sequins are EVERYWHERE in the shops at the moment, and though a lot of them succumbed to my pet peeve of having embellished fronts, and bare backs (why God, why?) there were one or two that fit my a) rack and b) price point.
Of course, once I tried a few on in shops I got all shy and ridiculous about wearing what amounts to being a big mirror ball out in PUBLIC, and ultimately I decided that I couldn't rationalise wearing one in day-to-day life.
Until I saw this top at Dream Diva, at least.
The perfect combination of my Remixed Dorothy Perkins Heart Top with a not-at-all-OTT sequin bonus!
It came in pink and blue, but I wasn't really loving the salmony pink colour, so I bought the blue instead. It's casual and comfortable, and dresses down really well, but when the light hits it just right it turns the room into Studio 54.