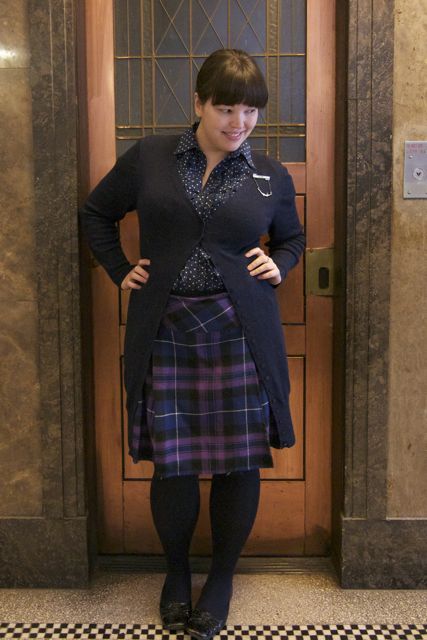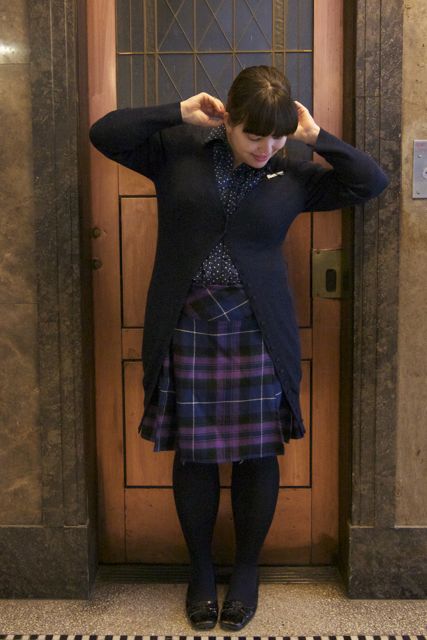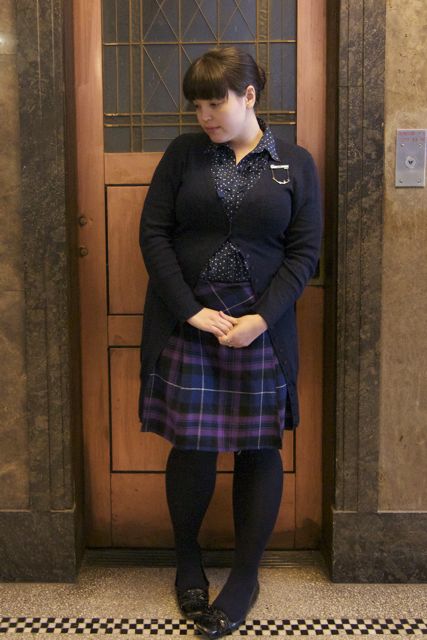 Blouse: Victoria's Secret
Cardigan: Table 8
Skirt: Tartanista
Stockings: Big W
Shoes: Naturalizer
Been a few days since my last post because I've been quite busy!
Yesterday was The Sophisticate's birthday, and we went out to a great Melbourne restaurant (aren't they all?) for a celebratory dinner.
The night before I joined him and Elroy as a guest speaker on the Remote Viewing podcast, so if you've ever wondered what my voice sounds like, head on over. (I'm the one that sounds nervous and weirdly British, lol!) The topic of the week was how Hollywood has influenced fashion, inspired by our recent viewing of Boardwalk Empire.
It looks like the 20's are very in vogue on the runways at the moment, which is a bit frustrating for me: The rectangular silhouettes, and light fabrics do nothing for my shape, so instead I'm going to allow myself to be inspired by the intricate beading, and deco-style detailing instead.
Leah May – who I mentioned as a bespoke designer in the last post – mentioned on her blog recently that she'd acquired some Art Deco patterns, and I'm looking forward to seeing what she does with them.
I'm also wearing today an adorable brooch that my little sister bought me for Christmas. Isn't it divine?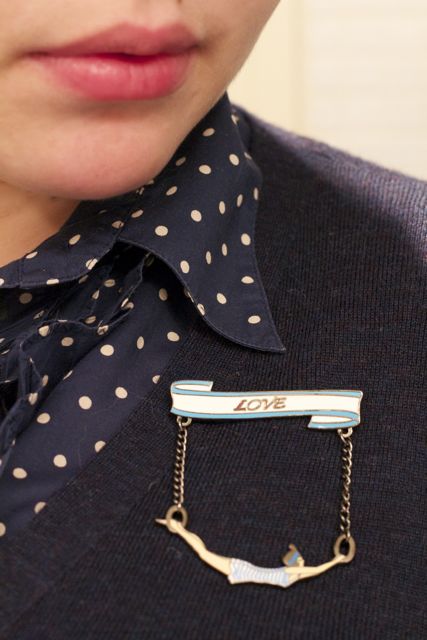 Brooch: LoveHate