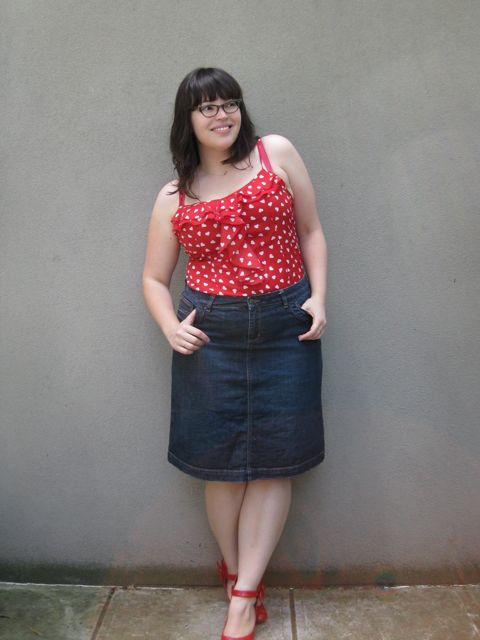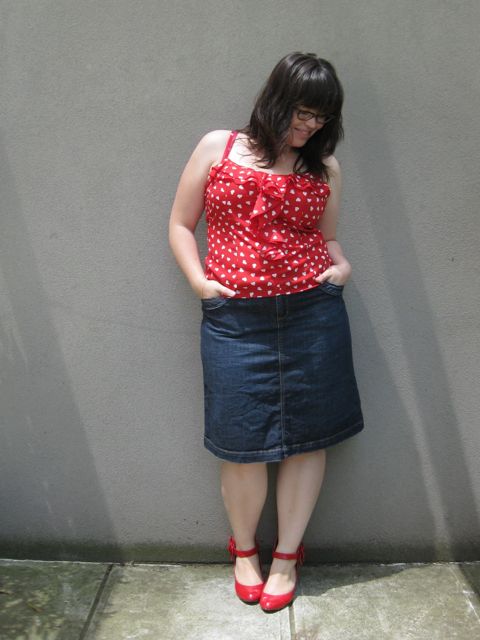 Top: Miss Shop @ Myer
Skirt: Sussan
Shoes: Schuh
Melbourne weather is currently all "Oh God! That's right! It's meant to be summer. Quick! Get hot! Get HOT!" Which on the one hand is kind of nice, because it means strappy tops, and summer dresses, and throwing the windows open in the evening. But on the other hand there's flies, and sweat, and trying to decide Luvees/leggings/shallIriskthecream. And because it's got unexpectedly hot, unexpectedly quickly I've been prone to leaving the house in wrong-wardrobe mode, which always leaves me open to Impulse Buying.
I Impulse Bought this cute little top from Myer on a 35-degree day, after foolishly leaving the house in jeans and elbow-length sleeves. Going into the change room was just an excuse to strip my clothes off to cool down for a minute, but I couldn't say no to the ruffles and the hearts after I saw them.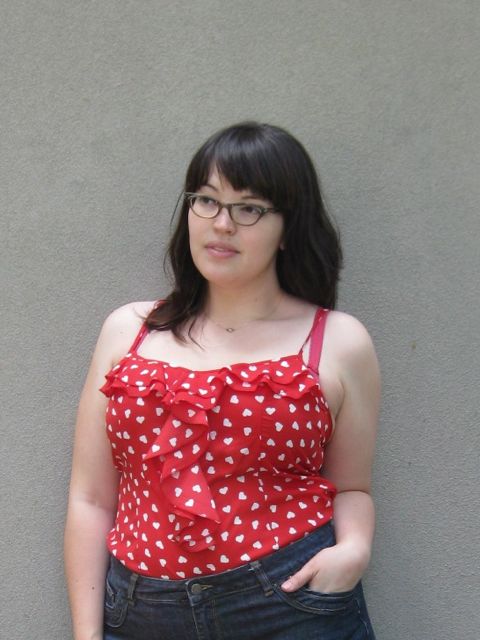 The fabric's that nasty synthetic stuff that I usually give a wide berth to, and it has an exposed zip at the back (a current trend that I loathe) but you can't win 'em all.
When I bought it I was picturing it paired with my white DIY skirt, but it just looks so at home with denim that every time I've worn it it's been with jeans, a denim skirt, or my denim short-shorts.
Oh! In other news, at the request of a reader I've decided to start a Tumblr (aren't I just the social networking queen?). Mostly I'm reblogging photos that catch my eye from other people's feeds, but every so often I'll be putting up pretties that I find on my journeys, so if you're interested… http://frocksandfroufrou.tumblr.com/