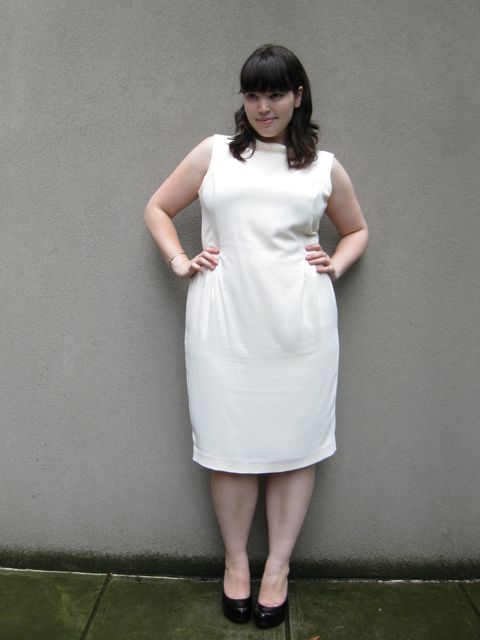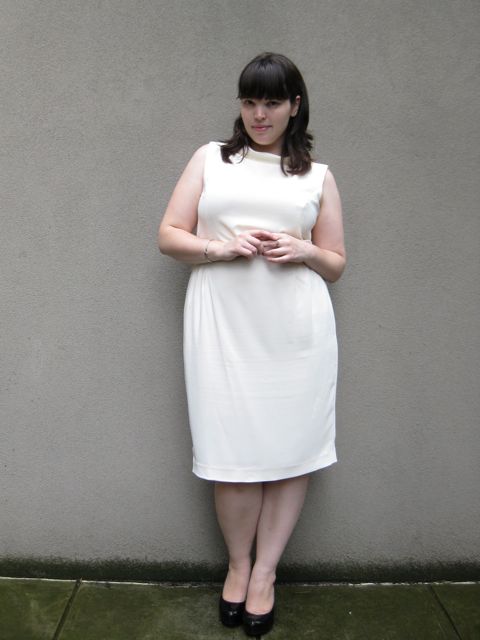 Dress: Liz Claiborne via Ross
Shoes: City Chic
Another US-apalooza review! I've been dying to wear this ivory sheath, but it's fully lined and not exactly the sort of thing you schlep about in so I wanted to wait til I was back at work to premiere it. Today was probably not ideal, because it started raining about twenty minutes after I left the house and didn't let up until… well, actually it's still raining now.
I was so delighted to find this in the racks at the Ross because I'd been looking fruitlessly in Australia for a simple cream frock. This one fit perfectly, was fully lined, and was a flattering tulip style. And coming from Ross, it was a steal. It came with a black patent belt, but I think I prefer it unbelted, as it has a nicer shape.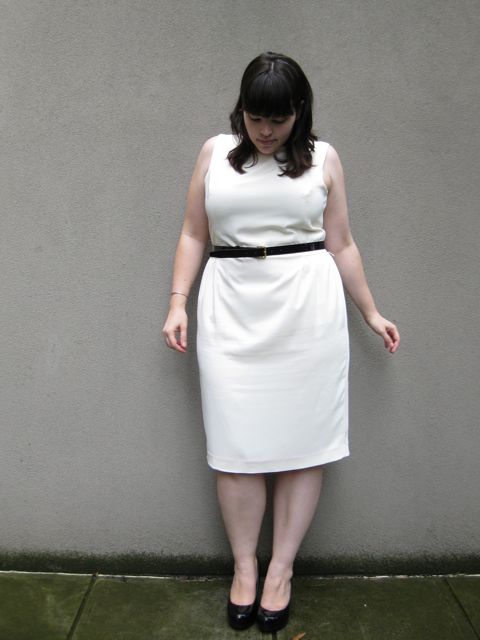 I should add that I'm a massive klutz, and I always end up sitting in things, drawing on myself, and spilling my food down my front, so the dress was probably a remarkably idiotic purchase, but I love it anyway.
The shoes were probably also a bit of a ridiculous purchase, but when Chitra asked me to be in her fashion show she said I should bring my highest pair of heels to the fitting, and I had to sheepishly admit that I didn't really have any. My favourite black heels recently went to the big shoe shop in the sky, so I took the opportunity to remedy my lack-of-high-heels situation, and bought these black platform stilettos from City Chic.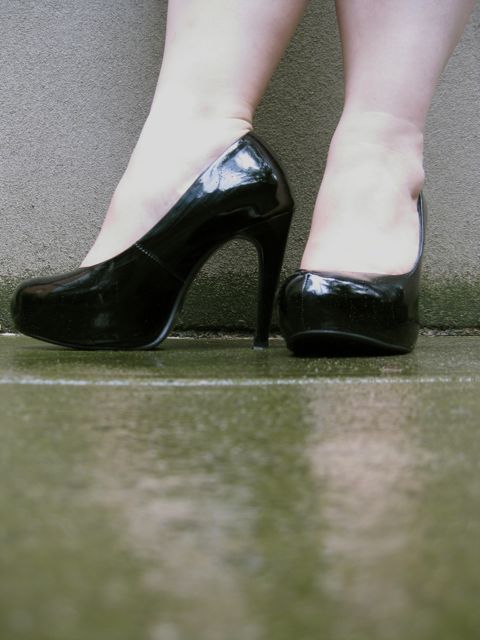 They have a wide foot base, so they're reasonably comfortable, even for an inexperienced stilt-walker like myself, and while I wouldn't want to wear them for a hike around town, they were perfectly OK for trotting from car to bookstore and back again.