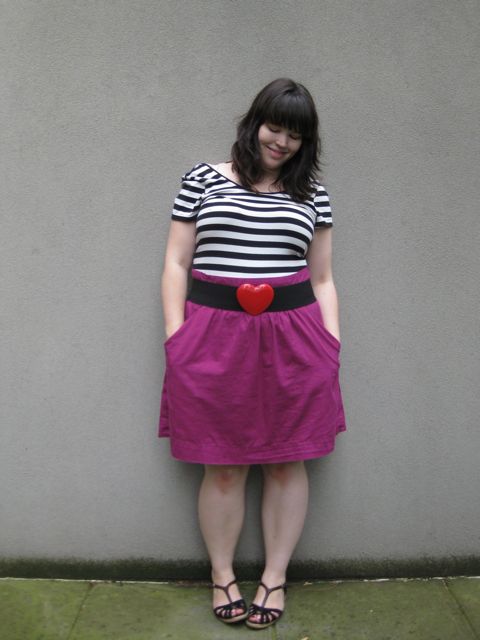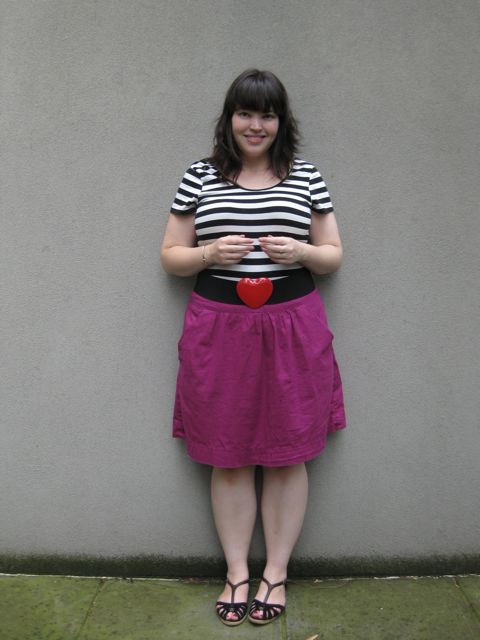 Top: Jeans West
Skirt: Old Navy
Belt: City Chic
Shoes: Zensu
Another US purchase here, in this simple little cotton skirt which I picked up very cheaply from Old Navy. I've heard lots of dire things about the quality of Old Navy clothes, and certainly the t-shirts that I bought have stretched beyond recognition, but so far so good with this skirt!
It was actually supposed to be a high-waisted skirt, but I preferred it sitting on my hips, so I sized up.
I like the combination of striped top and skirt, but it really needed a belt to tie the look together.
The t-shirt has a low scooped neckline at both the front and the back, making it ideal for hot sweaty summer days and Jeans West did it in a navy stripe, too (which is proving impossible to find).