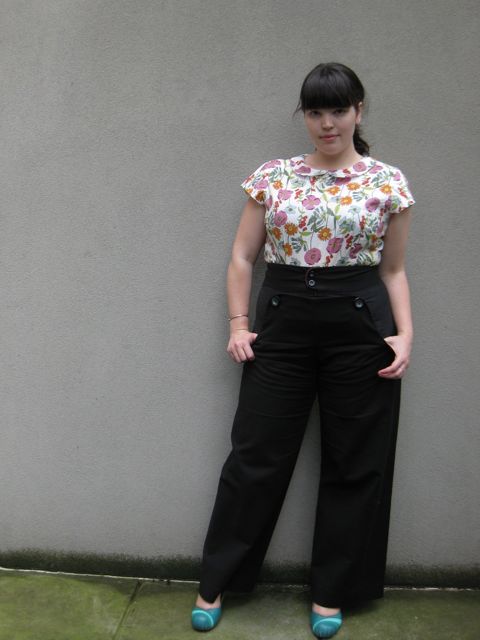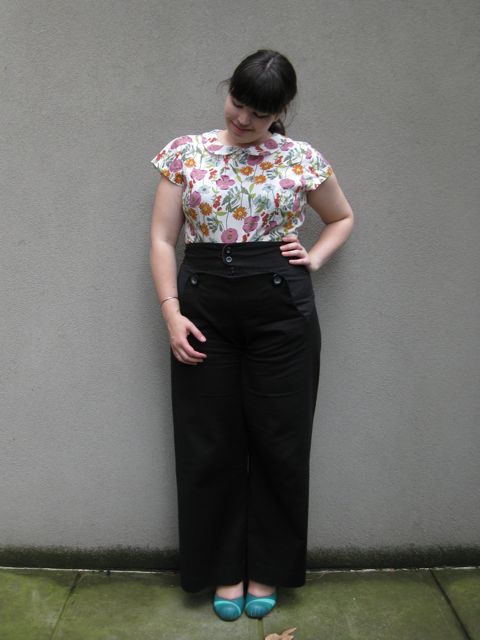 Top: Michelle Tan
Trousers: Queen Clothing
Shoes: Chie Mihara
Yesterday I bid a very sad farewell to my two gorgeous housemates Joss & Bosun as they headed off on new adventures. I'll miss then terribly, and must admit I had a little teary moment when I got back to the now half-empty apartment, but I suppose with Skype and Facebook and all of that it never really has to be goodbye forever.
I suspect Suki'll miss them even more than I will, but fortunately she has a Facebook profile of her own so as soon as she masters the art of touch typing (I'm sure it's only a matter of time) she can keep in contact with them herself.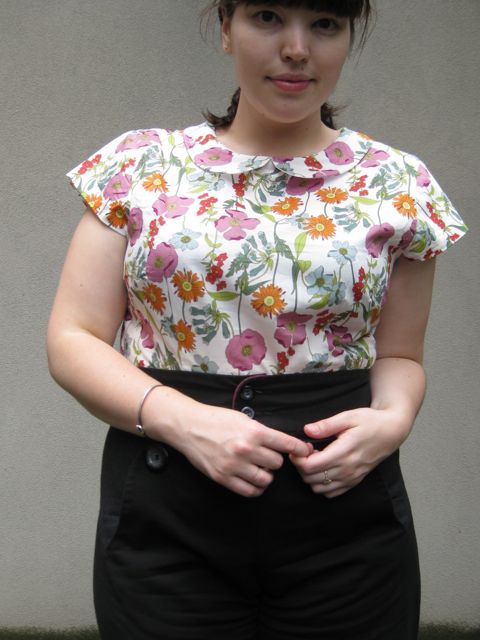 In other news: I'm so delighted with this blouse which I bought from Michelle Tan's Etsy Shop at the end of November. It fits  beautifully, and has got some of the most professional attention to detail that I've experienced from an independent dressmaker: The sleeves, peter-pan collar, button placket and neckline are faced with satin so everything sits really well. The back fastens with little purple buttons, and she's even installed little pop-fasteners between them so that gaps between the buttons don't gape. For a meagre US$49 – custom made – you're laughing. I was so impressed that I'm going to stop vacillating over the gorgeous Renee Dress (below) that's been on my wishlist since forever and snap it up as soon as it becomes available again.