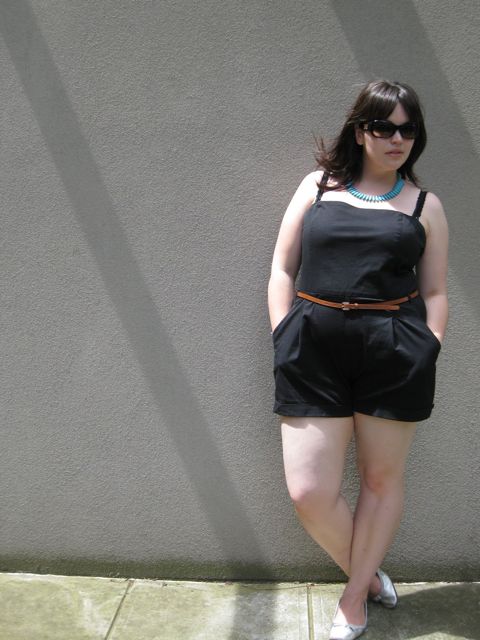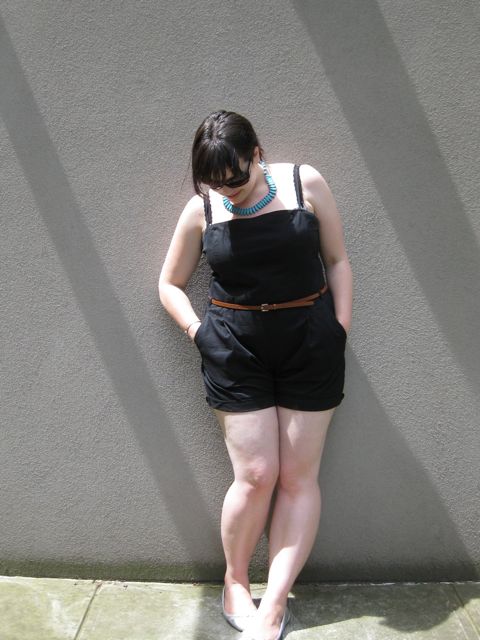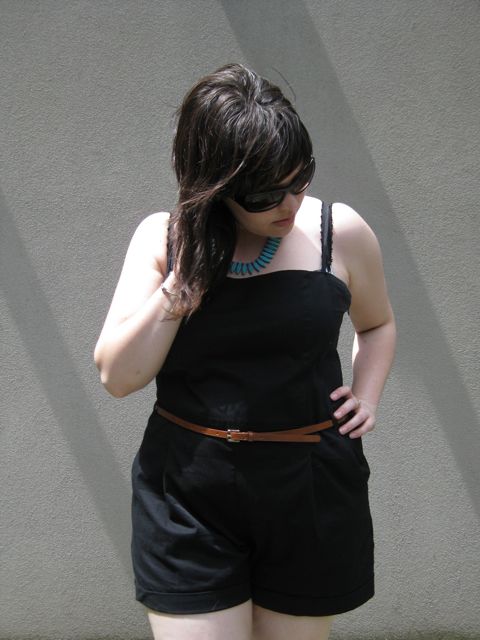 Playsuit: Barkins
Shoes: Diana Ferrari
It's been hot, hot, hot in Melbourne for the last few days of my holidays and I've spent most of it sprawled on the couch making my way through a teetering pile of books. I had grand plans to do some Serious Shopping during the last week, but the only foray I managed was to Melbourne's Southwharf DFO where I picked up this spiffy little playsuit for a song at Barkins.
It's of that terrifying short-shorts variety that I find so intimidating, but over a string of 30+ degree days I threw my insecurities to the wind and wore it out. In public. Yay me!
In other news… I'm in this month's Cosmo Magazine! Truly! It's a little bit exciting to be in a local Australian glossy magazine and Cosmo's always had a better-than-average reputation for using more realistic bodies on their pages, so I'm very grateful for the opportunity.