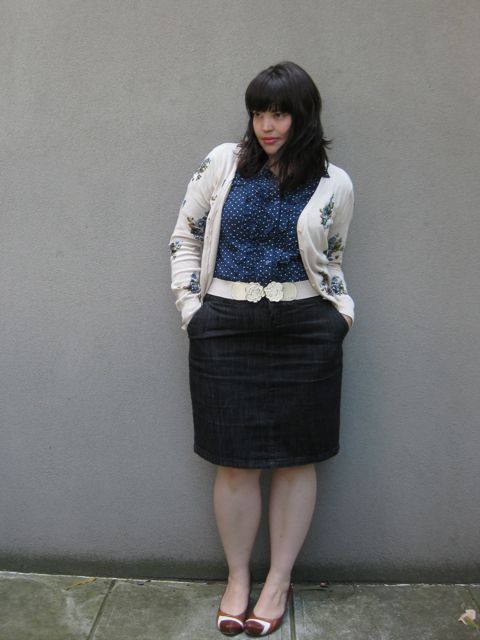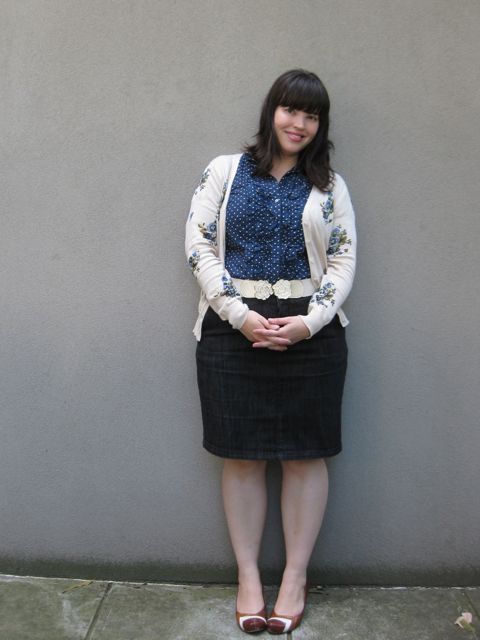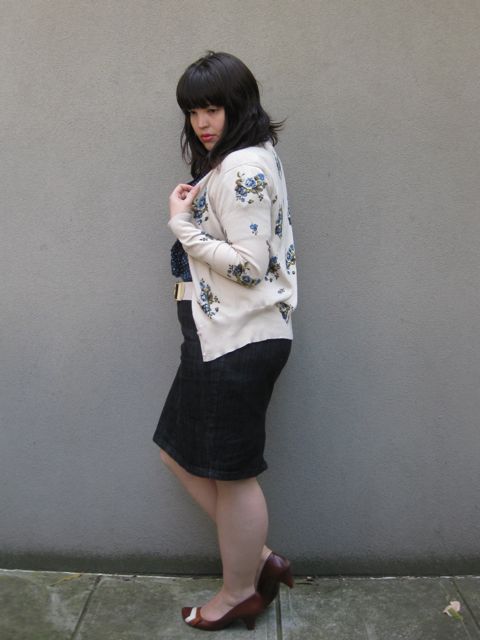 Cardigan: Friends of Couture
Shirt: Victoria's Secret
Skirt: Laura Ashley
Belt: City Chic
Shies: Chie Mihara
Just downstairs from The Sophisticate's inner city pad is a Friends of Couture shop, and I always find myself stumbling to a stop in front of it because their clothes are Just. So. Yummy. They only go up to a size 14, which means that most of the time all I can do is look longingly with my nose pressed up against the window, but every so often one of their cardigans catches my eye and miracles upon miracles, they often fit!
No-one does embellished cardigans better than FoC: Buttons, bows, ribbons, prints… all very vintage, and all very fun.
This ladylike cardigan is printed with little nosegays of blue blossoms. It's a cotton knit, so it's perfect for adding just a touch of warmth during the warmer months.