Singlet: Jay Jays
Cardigan: Coco Latte
Skirt: Laura Ashley
Shoes: Wittner
Well, hi there! Long time no see! I'm back in Australia, and back to my regular blogging.
I didn't quite blog as often as I'd anticipated during my travels in the US, and last week's return was a bit of a blur due to the rather frightening news that my fit, notoriously health-conscious Dad had suffered a heart attack, and had to go into surgery for a triple bypass. He's on the road to recovery now, thank goodness, but it was a rather stressful week and I'm afraid that blogging was the last thing on my mind.
Anyway – now I'm back and I've got so many new treasures to share. This time last year I was doing "Frockapalooza", wearing a dress a day until I'd exhausted my massive stockpile of 41 dresses. The US trip has given me a few additions to the list and I was thinking I'd do a mini US-apalooza, but this week is scheduled to be hot and nasty so it might have to wait for a cool change.
Instead I'll show you my new Pigeon Hole brooch.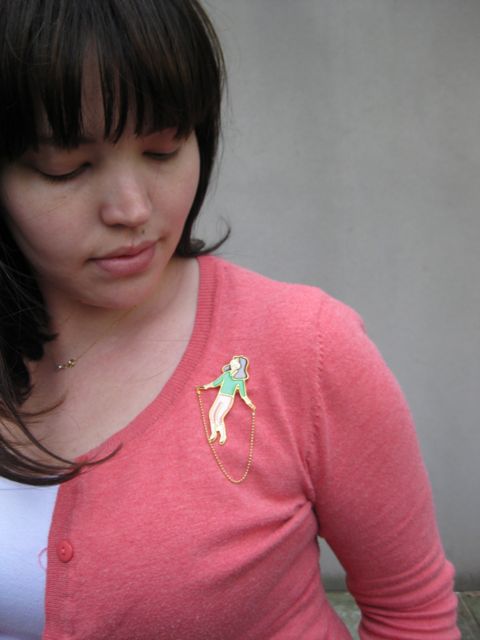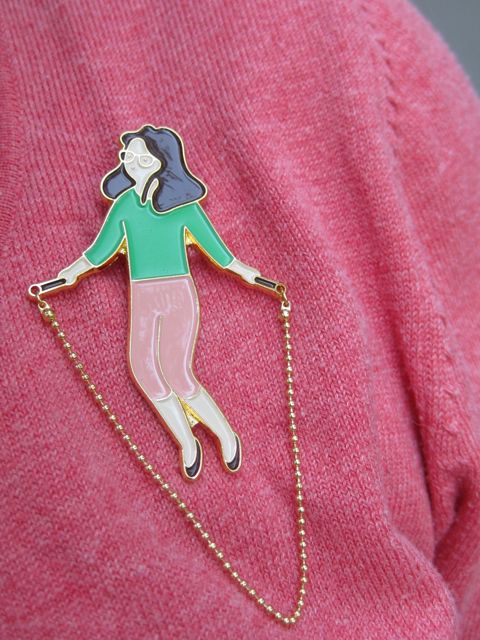 Love the brooch, but I bought it from "Unit Concepts" in Canberra, which must have the worst customer service of any shop I've been to for a while. My little sister tells me that they're notorious for being snooty and disinterested, but after coming from the US where the staff in the shops that I went to were overwhelmingly friendly and helpful it really made me cross. Also, they marked it up on RRP. So if you like it: buy it online.