I'm only a day away from departure (sob!) but a few things have happenned back home that have made me keen to get back to Australia, so it's a bit of a too-soon / not-fast-enough kind of conundrum!
The Sophisticate and I spent last night in Kansas City picking up the second wave of antipodeans descending on Bolivar for The Big Family Reunion. It was bucketing down rain, so we didn't manage to do much of the shopping I'd anticipated, but the trade-off was that we got to spend the evening at the Gallery, which was – frankly – AMAZING! I haven't seen such an extraordinary range of art and artifacts since The Louvre, and I could have happily spent another day perusing. Instead we met up with an old family friend, Sally, who this morning to us to two of the very best vintage places I've ever stepped foot into. More about that later, but first: another dressing room report.
Whilst in Kansas City one of the few places I ended up weathering the rain for was the MASSIVE Forever 21 I could see in The Plaza. You see, in San Francisco I was surprised and disappointed to discover that actually, very few Forever 21 stores carried the plus-sized "Faith 21" line, but I figured that the whopping great two story behemoth in Kansas City MUST, even if the one in SF hadn't. Alas, this proved not to be so, so it looks like I'll leave the US this time without having been able to check out their products in person.
I did try a couple of nice-looking silk tops on in Forever 21. One was ridiculously too tight: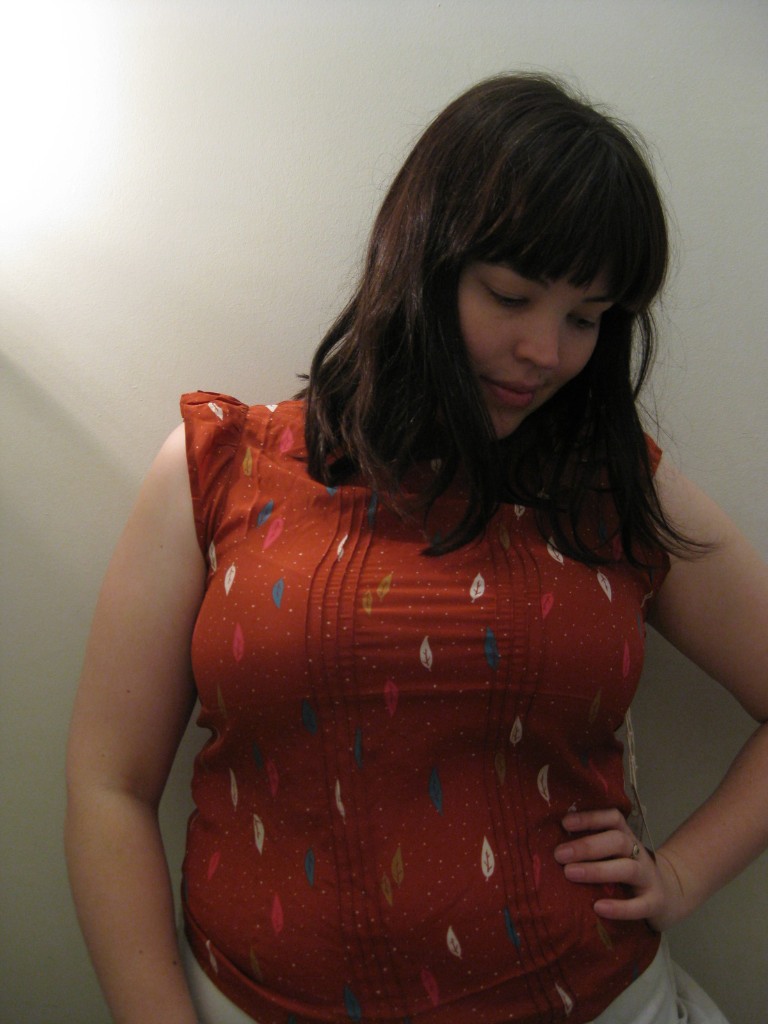 The other about perfect, but I was cranky about how the Plus Sizes had been relegated to being, basically, online only so I decided not to spend any money there (and I'm sure they missed my $24.80, lol!)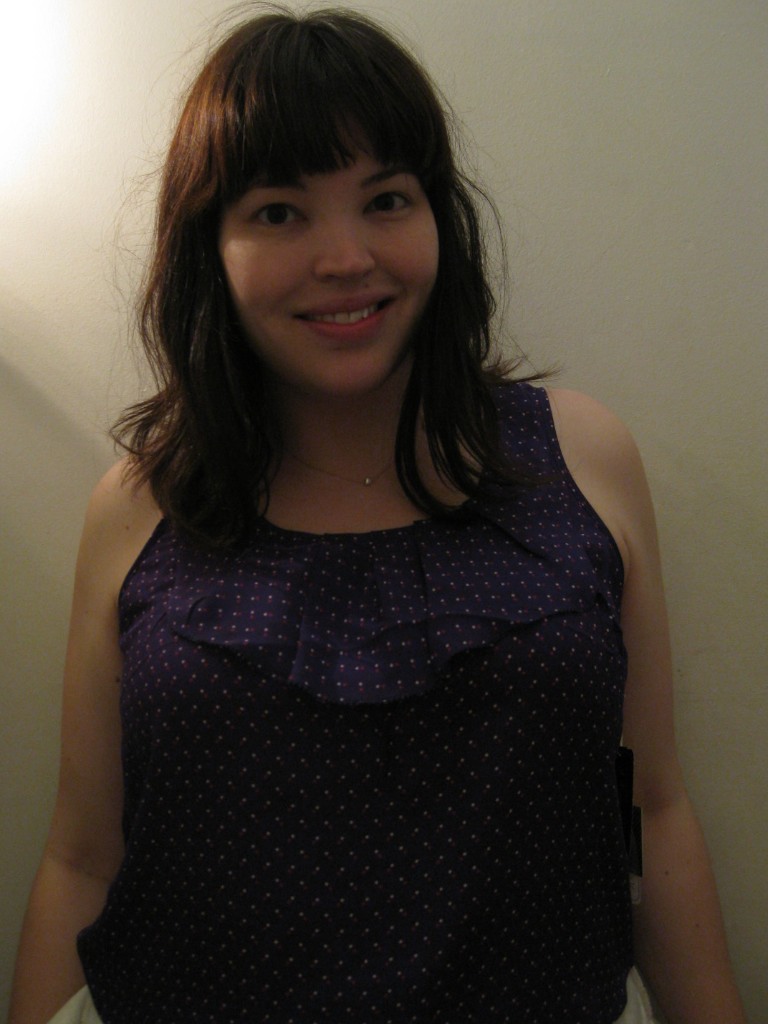 Instead, I headed up the road to Ross, which seems to be a bit of a dumping ground for lots of close-out items from more boutique stores. Which is to say: there was rarely more than one of anything, but you could find some amazing gems, and when you did they'd be good and cheap! Everything was categorized by item (dress, shirt, pants, skirts)
At Ross I managed to find something I'd been searching for fruitlessly in Australia.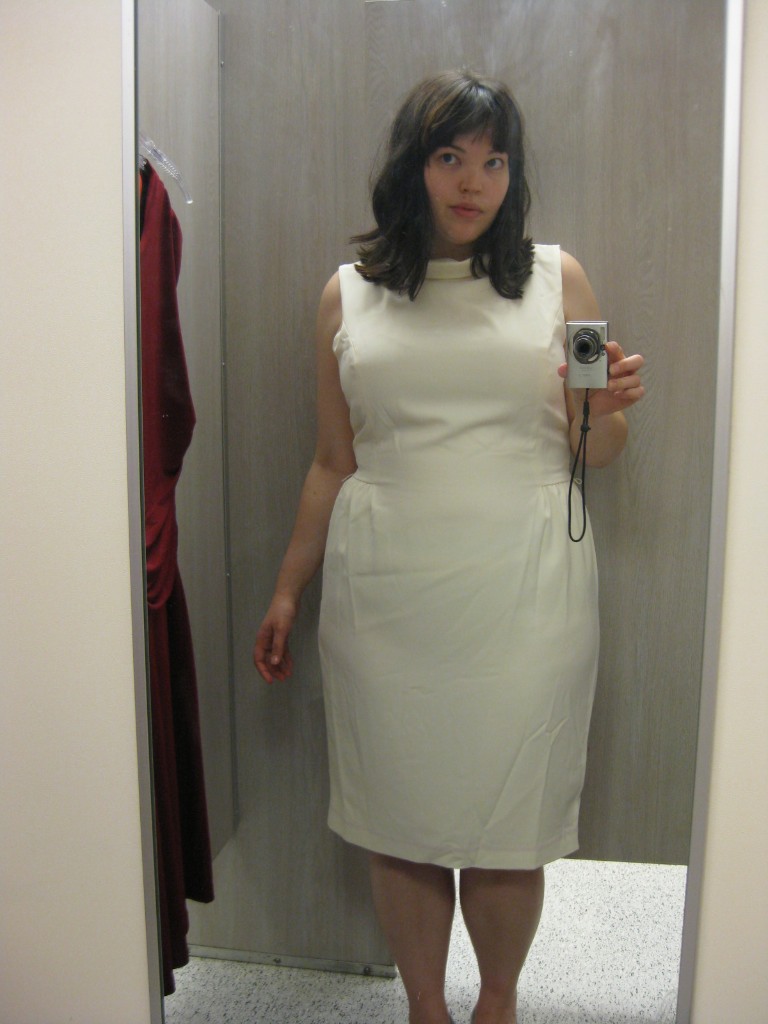 If you can see past the grotty mirror, and the crinkled fabric you'll see my perfect cream shift dress: From Liz Claiborne, fully lined, cowl neck, tulip skirt and perfectly fitting. I skipped out of there, so thanks to everyone who recommended I checked Ross out!