Hello again! This time from Bolivar, Missouri; hometown to The Sophisticate's clan (or "kin" as I've been informed) who are hands-down the most delightful set of generous, welcoming, funny, loving individuals I've had the pleasure of meeting!
We've spent a few pretty marvellous days on the road – day-tripping through Las Vegas (which was as hilarious as I'd hoped) and spending our first anniversary at the spectacular Grand Canyon. The Sophisticate's been taking thousands of photos with his whizz-bang camera, and I'm dying to put some up here and tell you a bit more about our travels but Frocks and Frou Frou is, after all, a fashion blog; so instead of subjecting you to a holiday slideshow I'll tell you what happened when I finally stepped through the doors of one of my most-anticipated US shopping destinations, Anthropologie.
Well, first let me preface this with admitting that I – crushingly – left the store empty-handed. I tried on everything that I liked, but nothing quite made the grade.
The reasons for this were: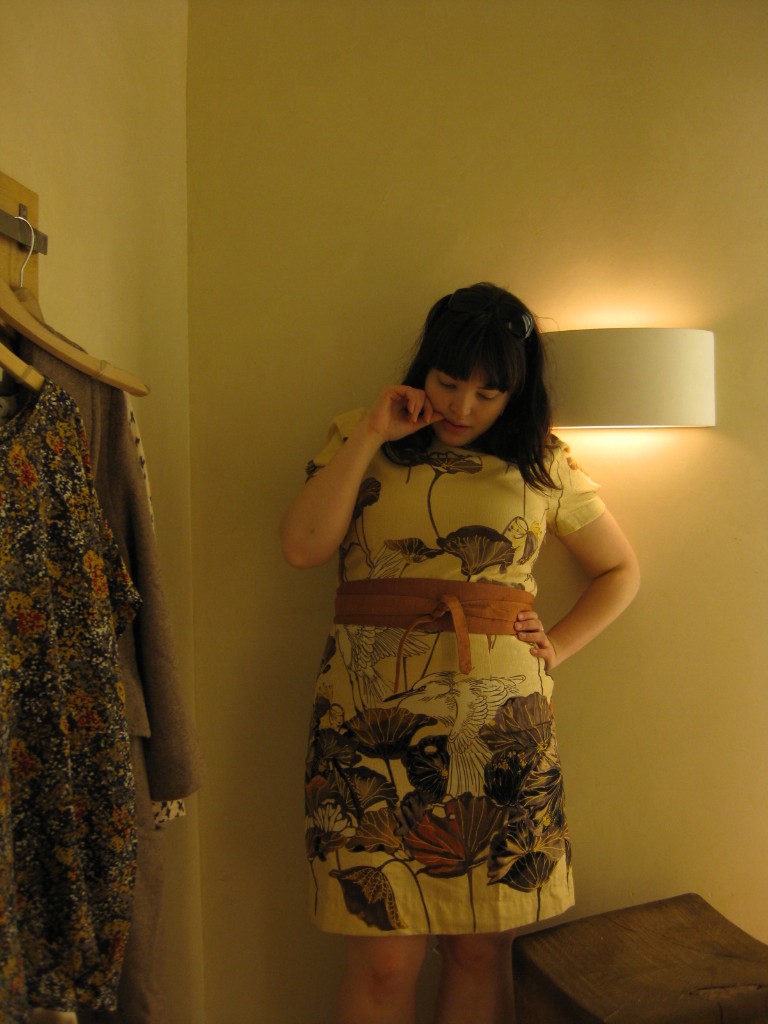 Snowy Egret Shift
Fit: I loved this dress so much online that it's the first thing I made a bee-line for when I walked in the doors at Anthropologie. The material was great, I loved the print, the colours, it even went up to a size 14 (not everything in Anthro does) so I had high hopes for it. Alas… too small. I'd've bought it in a heartbeat, even at the $170 price tag, if it had come just a size bigger, but it was uncomfortably tight in the hips and the bust. Back on the rack it went.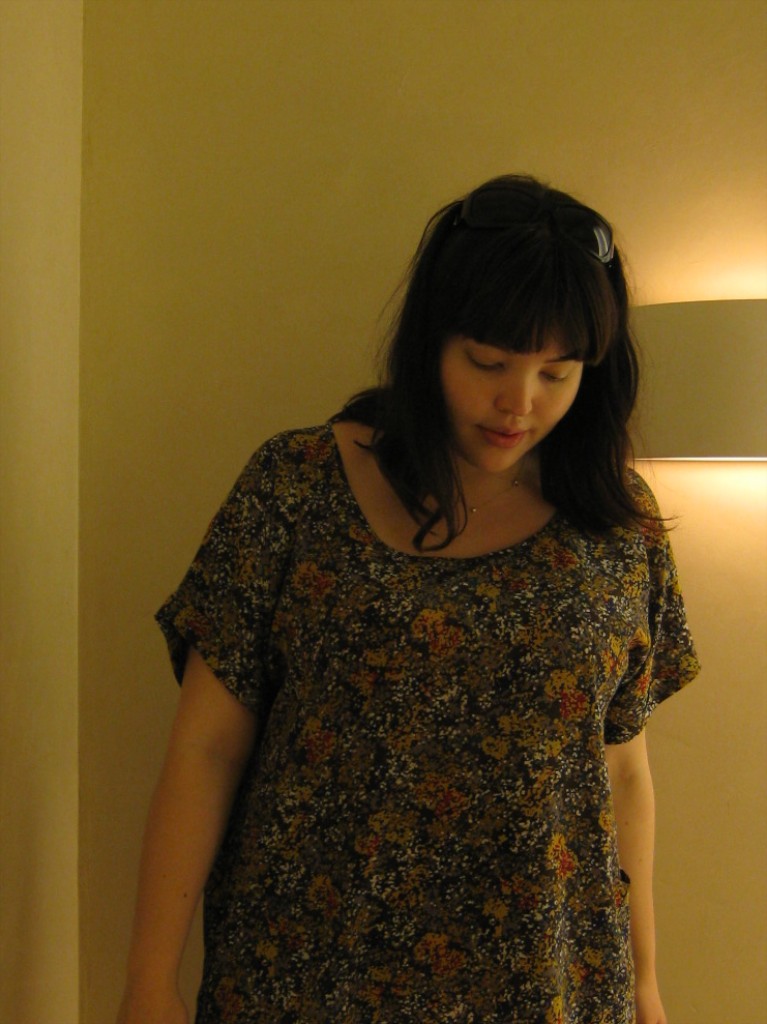 Style: I actually really loved the fabric of this top (which I couldn't find on the website, sorry!) but it got all tent-like and mumsy as soon as I pulled it on. On a flatter-chested girl it would look breezy and bohemian… On me? Not so much.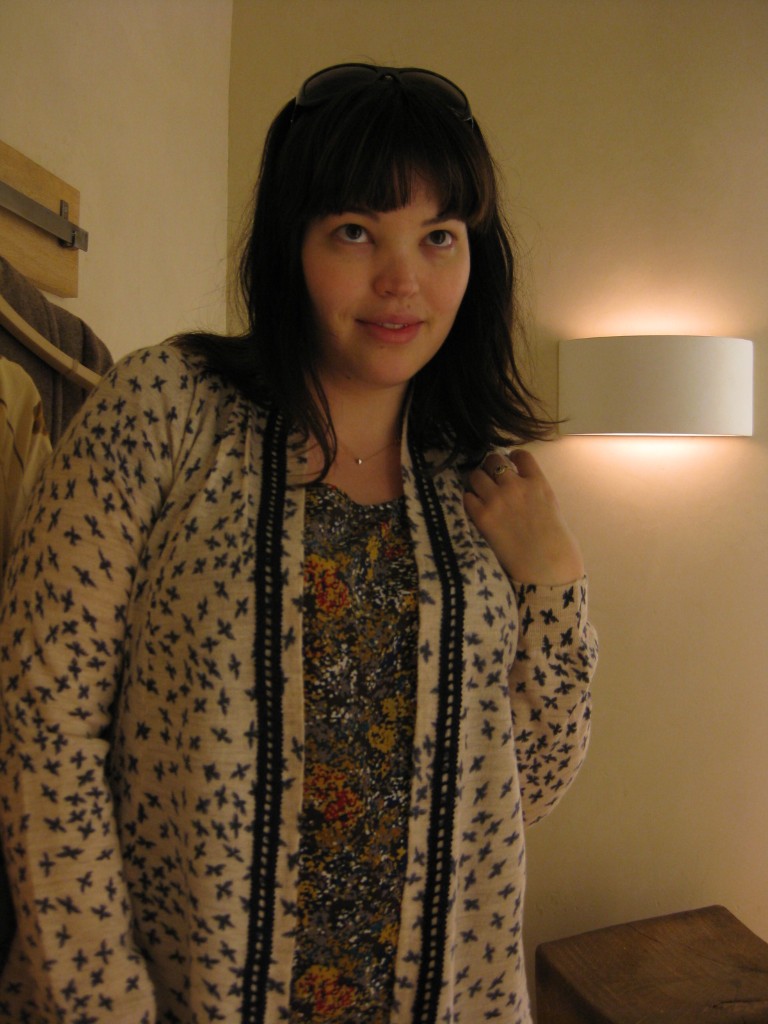 Soft Soaring Sweater
Price: About two years ago I discovered a dress on Etsy in almost exactly this print… and promptly became obsessed with finding something similar in my size. This little cardi fit the bill, but I've never really been that big a fan of drape-front cardigans, and at $128 I simply couldn't come to the party on it.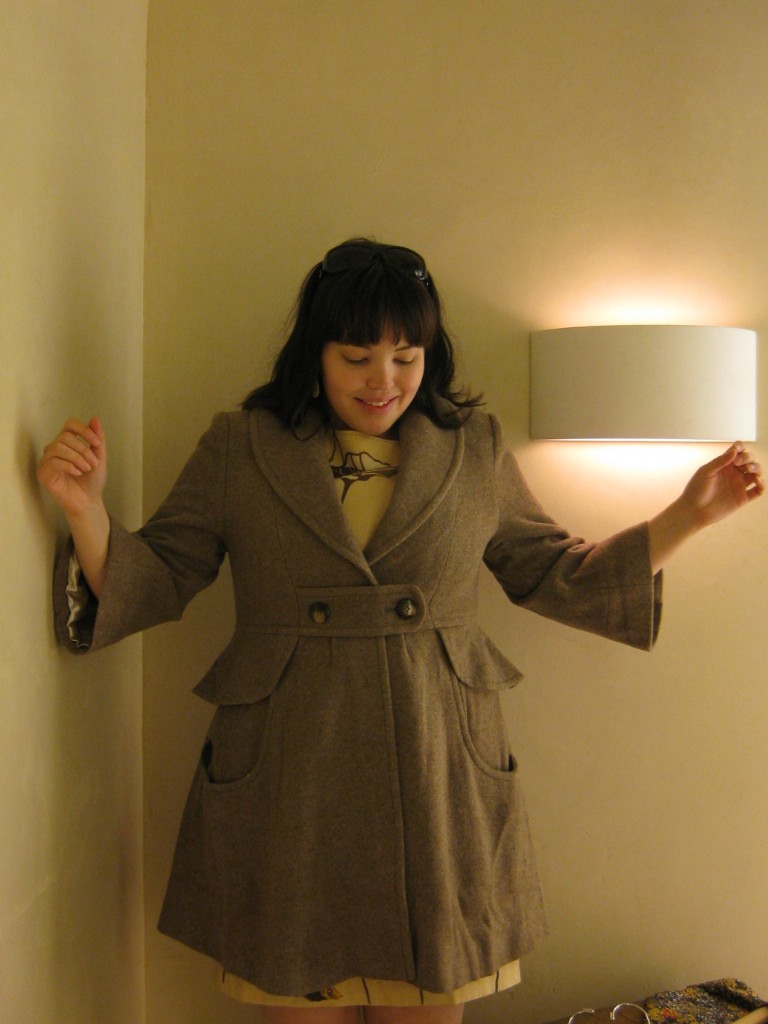 Cassonade Coat
Seasonal and weight limits: Oh man, I deliberated over this coat for aaaages. I'd loved it online, and was so pleased to find that in real life it was as beautifully produced as I'd hoped. Fully lined, a lovely soft wool, good neutral colour… But we're coming into summer in Australia, and I've got a meagre 23 kilos weight limit, so I ended up sadly stroking its snuggly collar one last time before putting it back on the rack.
So Anthropologie didn't work for me this time. It's sad, I know, but I'm not giving up on them. I'll continue to live vicariously through Anjali at Golden Means who has the most covetable collection of Anthro stuff, then next time I'm back in the States (or if their shipping prices ever descend from "Outrageous" to "Reasonable") I'll try them out again. Maybe I'll have better luck next time.