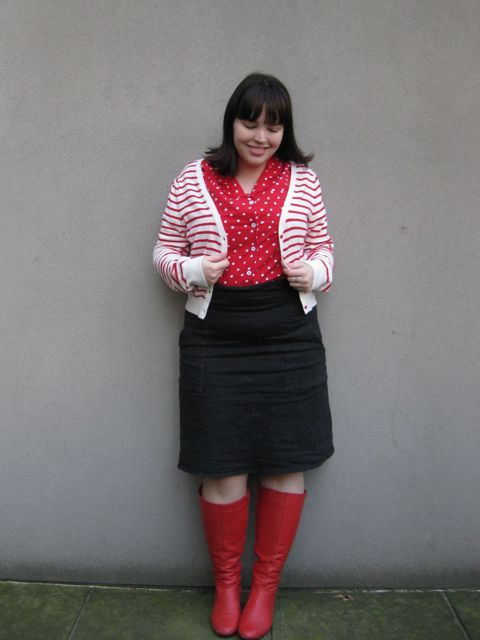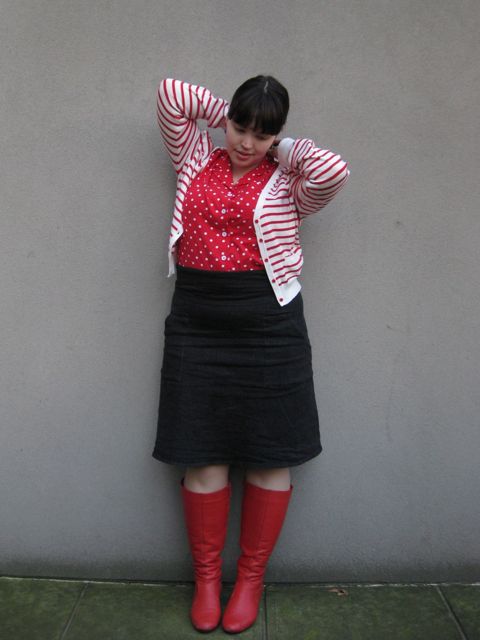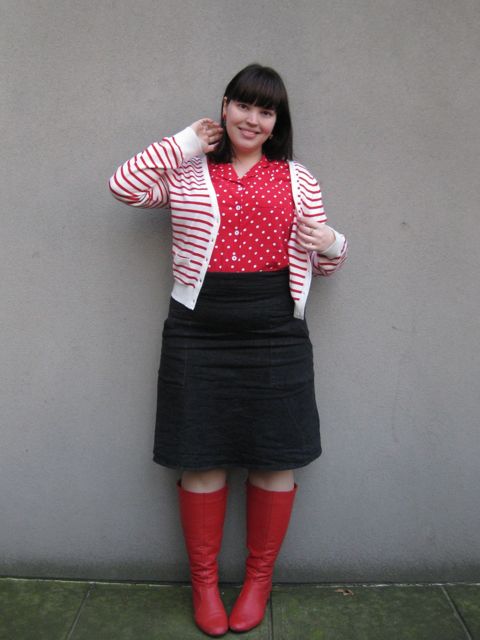 Cardigan: Jay Jays
Blouse: Vintage – via We Are Large People
Skirt: Manque
Boots: Boots For Broads
I've had a very, very naughty week for self indulgences. First I ordered this amazingly cute polkadot blouse from We Are Large People (a plus-size vintage specialist on Etsy), but really looking at it… can you blame me? She had in a navy blue too, and I restrained myself from buying that as well, so surely I deserve a pat on the back for that.
Then, while I was at it I bought some adorable earrings. One pair went to my dear friend Fi (whose review blog you should really read if you don't already) as a just-because present. The other pair I had to hold onto for myself: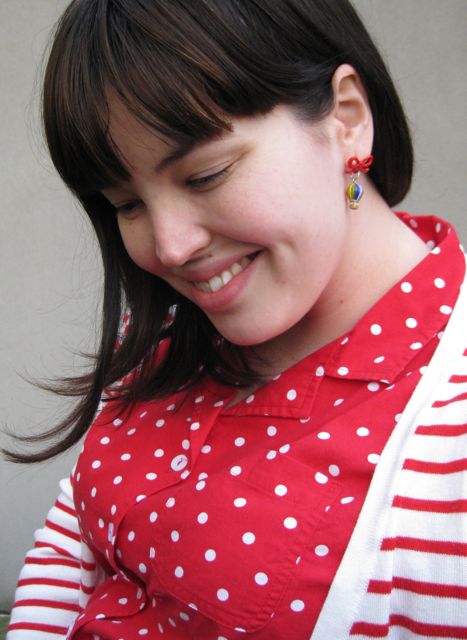 Earrings: Le Petit Bonbon
She also has a matching hot air balloon necklace which I didn't buy; so actually, instead of buying a top and two pairs of earrings (and, um, more stuff – but you'll hear about that later) I didn't buy a top and a necklace. See? I'm saving!