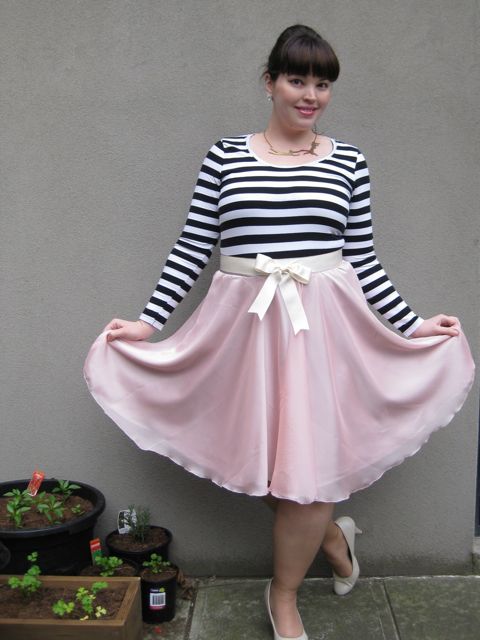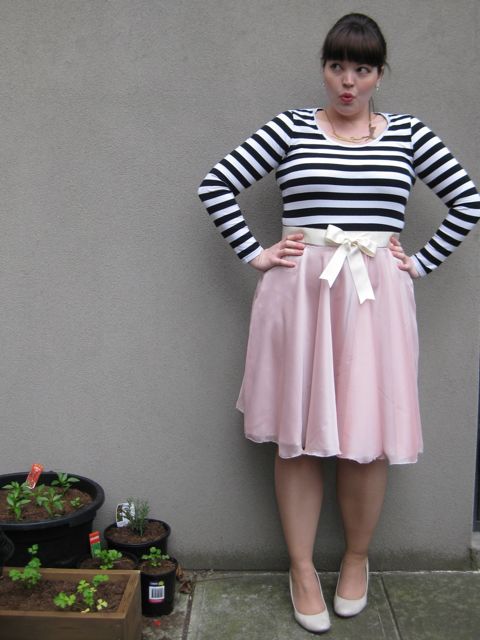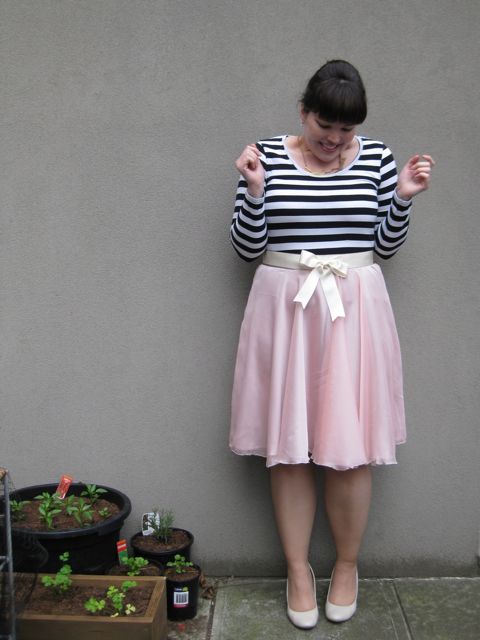 Top: Glassons
Skirt: DIY
Shoes: Zu
This DIY has been on my to-do list for months and months and months! I'm so pleased to have finally done it, and even more pleased that it actually looks more or less how I expected it to!
It started with my obsession with the Cirque Party Dress from Ouma on etsy: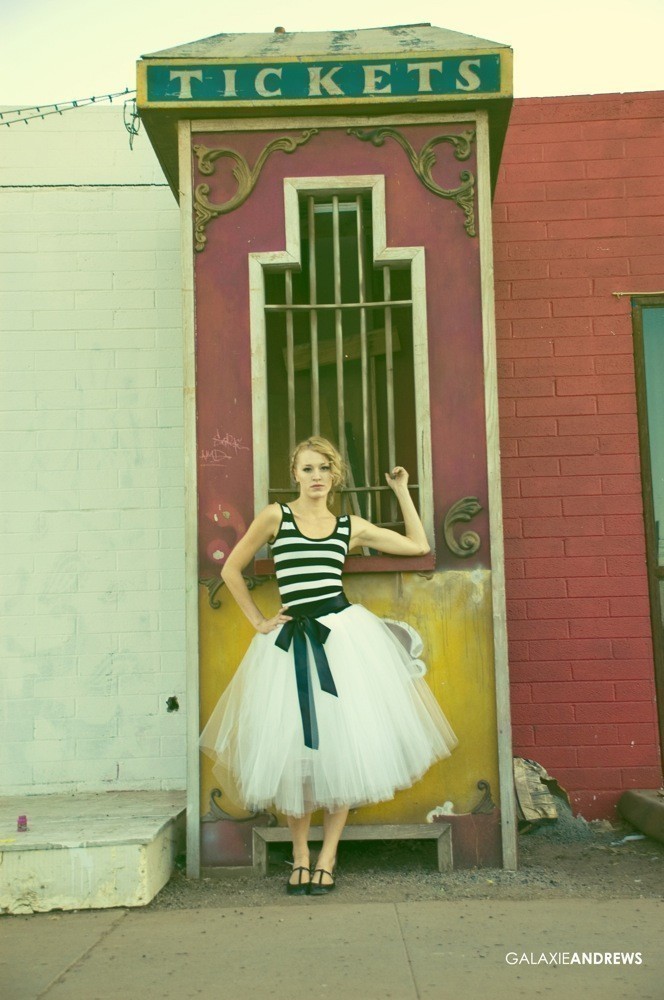 No, actually, it probably started earlier than that.
It's a little known fact that I am – or was – a frustrated ballerina. My beloved Auntie V was a prima ballerina with the Australia Ballet, and I was determined to follow in her footsteps. As a unrelentingly girlie girl (the kind that had tantrums when Mum tried to put her in trousers, and whose skirts always had to twirl) I did ballet class twice a week until it became apparent that I was developing the kind of, ahem, figure that simply didn't work on the ballet stage. Tragically this happened before I was old enough to graduate from a pancake tutu (the kind that sticks right out) to a romantic tutu (the kind that drapes oh-so-elegantly down). Ever since then I've had a kind of thwarted desire for long tulle skirts, so when I spotted Ouma's I was a goner.
But before I had the chance to convince myself that it wouldn't be a ridiculous waste of money to spend hundreds of dollars on a dress that I didn't really have a proper excuse to buy simply because I could swish about the apartment pretending I was a busty Anna Pavlova they started popping up in chain stores. Yep, the tutu was back.
But, typically, they were too tight, too short, too small, or the wrong colour.
I started going back to Ouma, especially after seeing J from Fatshionable flaunting hers on the streets of New York: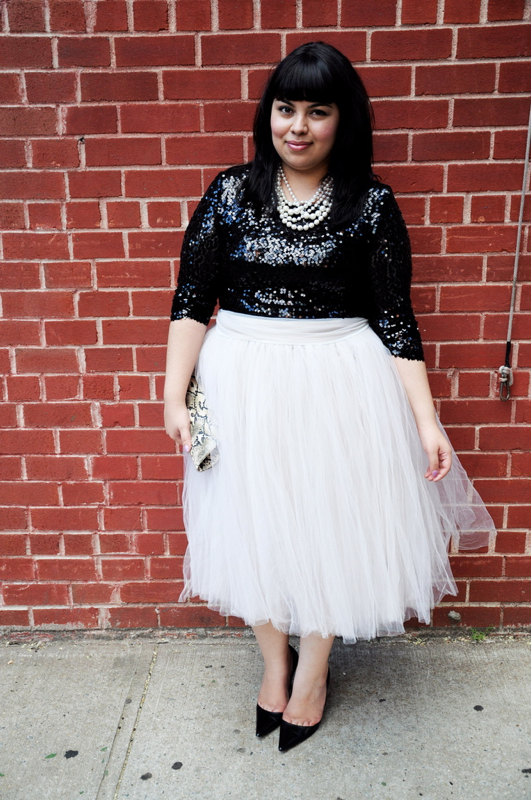 It might not be everyday wear, but surely it wouldn't raise that many eyebrows… right? Right?
Finally I spotted a slightly less theatrical skirt in a magazine…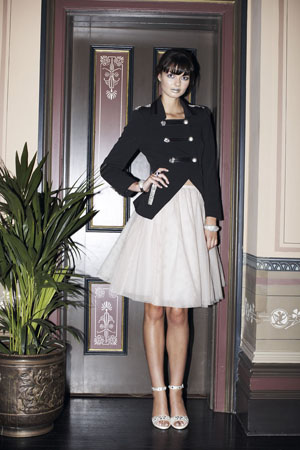 which, of course, proved impossible to find anywhere (it's from Princess Charlotte in case you're interested).
So, I threw my hands up in the air, decided to stop faffing about, and simply bite the bullet and sew one for myself.
I used the same circle skirt pattern that I used to make my gumball skirt but knocked about a quarter of the circle out of the bottom layer of satin, so the top layer of chiffon would sit separately on top rather than following the same contours. I also sewed a ribbon around the waistband that could be done up at the back or the front.
Overall, I'm pretty happy. I think if I made it again I'd actually gather the top skirt to give it some real volume and oompf, and the hem definitely needs to be tidied up – perhaps with some bias tape – but it's satisfied my obsession for the moment, and at a fraction of the price.