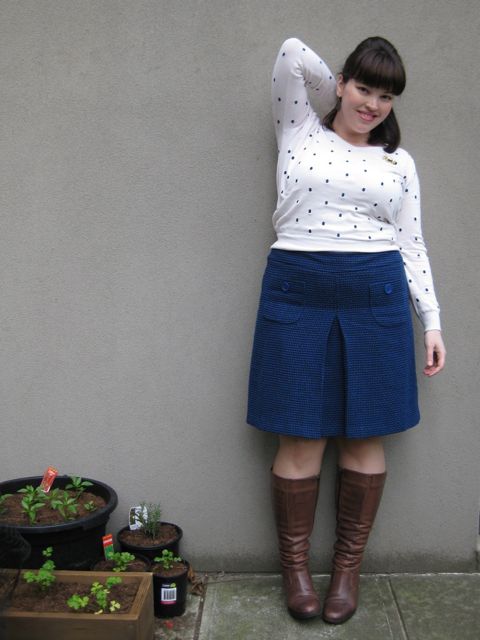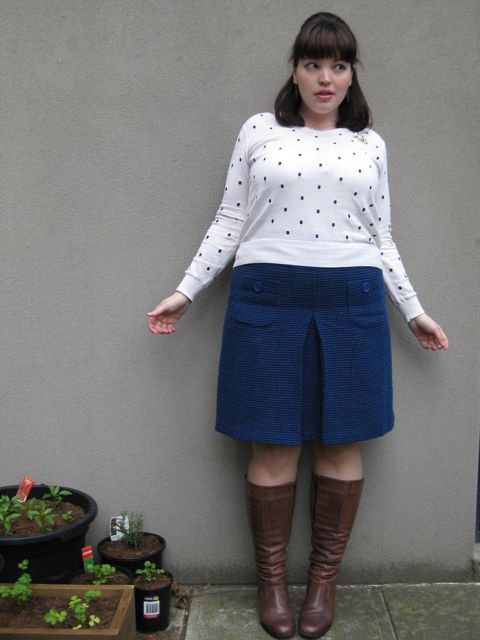 Top: I.D.S.
Skirt: Marks and Spencer
Boots: Duo Boots
This is the second public-domain-friendly purchase that I made at Marks and Spencer. It's very similar to the green skirt that I posted a few weeks ago, and is also a fully lined wool blend, with a chunky textured weave in a vibrant colour.
I'll admit to not loving it as much as the pencil skirt, but it's my own fault for forgetting that inverse pleats never seem to sit right on me, pulling open in a mildly unflattering way. I went with the longer length (21″, as opposed to 18″) and I'm glad I did because I'm nothing if not bashful about my knees. To be honest it was a close thing between deciding to hold on to it, or sending it back. I kept it because the blue is a perfect cobalt that's practically impossible to find.
One peeve that I've got with both of the skirts that I bought is that I seem to get a permanent crease across my hips the moment I sit down. It might be because I don't have a perfectly flat tummy, but let's face it not many people do, and it doesn't seem to be a problem with other skirts in my wardrobe, and it disappears the moment I hoik the waistband high. Maybe too tight on the hips…?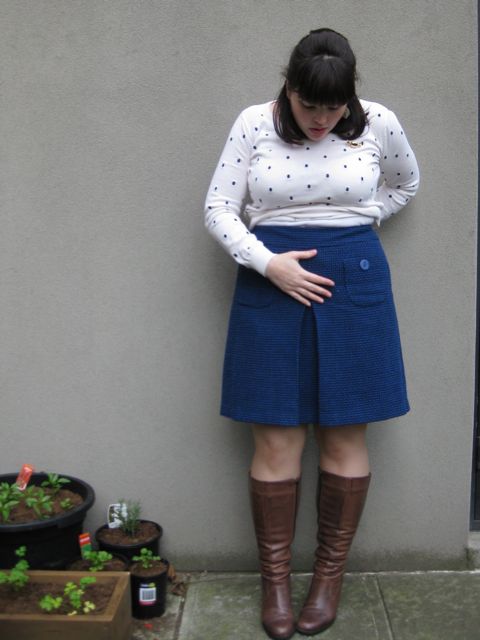 One thing I am loving unreservedly is the little bonbon pin that arrived as a special extra bonus when I unwrapped my We Are Large People order. It's so sweet – in every sense of the word.