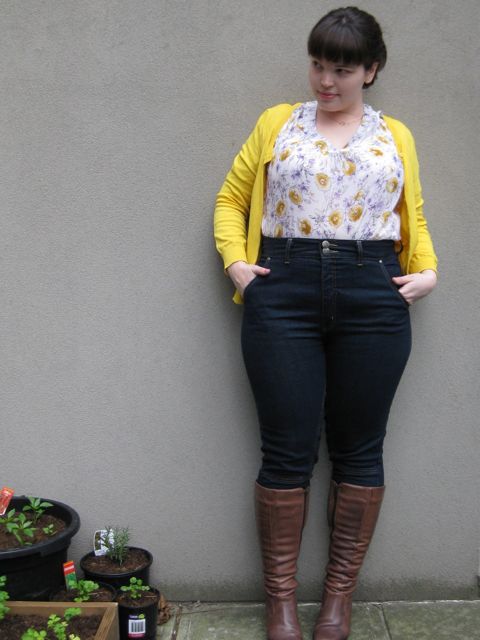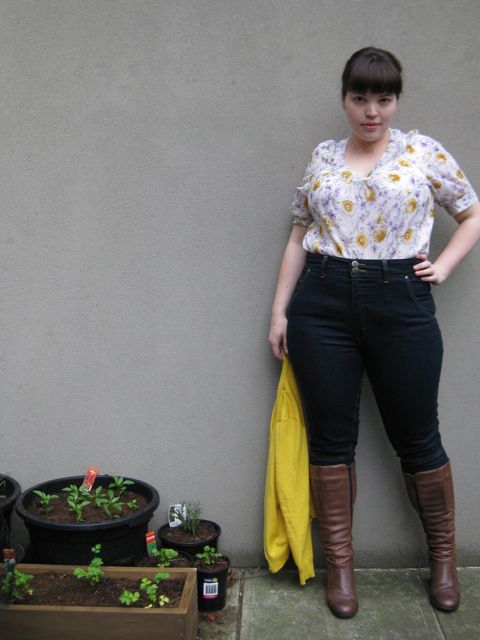 Blouse: Sportscraft
Cardigan: Cocolatte
Jeans: Embody
Boots: Duo Boots
I was reading a really interesting article last week that suggested that jeans were the most cost-effective item in a woman's wardrobe. That is to say, for what we pay for them, and how many times we wear them, cost-per-wear works out to be around 16c (compared to 24c for leggings, 18c for bras, etc etc).
Imagine how much better your cost-per-wear would be if Natalie Wakeling gave you 30% OFF THE FULL RANGE AT EMBODY DENIM for FIVE WHOLE DAYS?? Lucky you, that's exactly what Natalie's doing! Just email her at natalie@embodydenim.com.au with your desired style & size with the word "Frocks" in the subject line, and she'll send you a discounted invoice.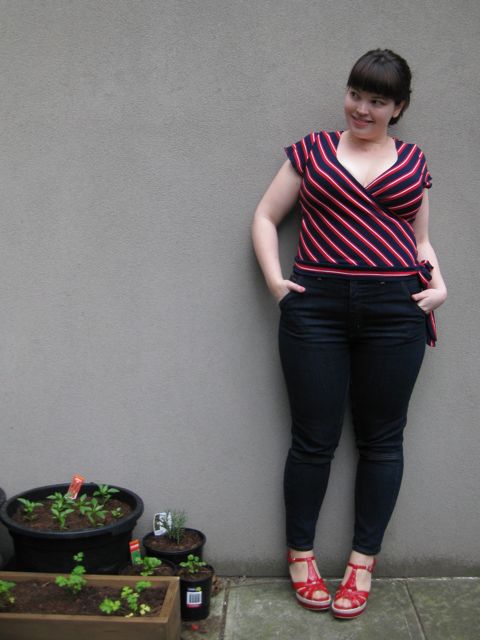 Top: Von Mozart (Thrifted)
Jeans: Embody Denim
Shoes: Filippo Raphael
Maybe you'd like these jeans? They're a new style at Embody, the Soho Capri Jeans, and they're going to be great for summer! (Hell, they're great now, especially for tucking into knee-high boots as you can see!). Natalie's first cropped jean, they have a paneled leg, a skinny-fit, and a very elegant high waistband.
The higher waist gives a really flattering side-on silhouette  …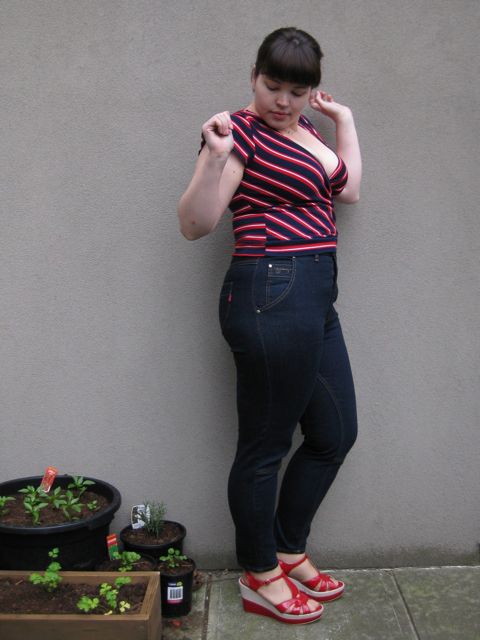 and my butt doesn't look half-bad either: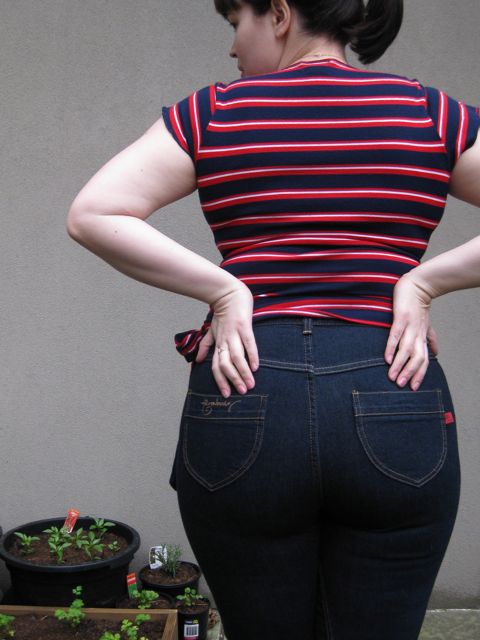 ETA: Natalie's set up a few links so you can just put through orders without having to wait for her to get back to you with the updated invoice – just click through and it'll take you straight to the relevant payment page:
* If you want a basic pair of the $249 jeans (discounted price $175) CLICK HERE and enter your preferred size and style in the "instructions" box
* If you want a pair of the Bella Wideleg jeans discounted from $259.95 to $181.95 CLICK HERE and enter your size in the "instructions" box
* If you want the awesome Fever Skirt discounted from $129.95 to $90.95 CLICK HERE and enter your size in the "instructions" box
* and if you had your eye on the Embrace Jacket and think you might like to take it home for a meagre $63.25 (down from $89) then CLICK HERE