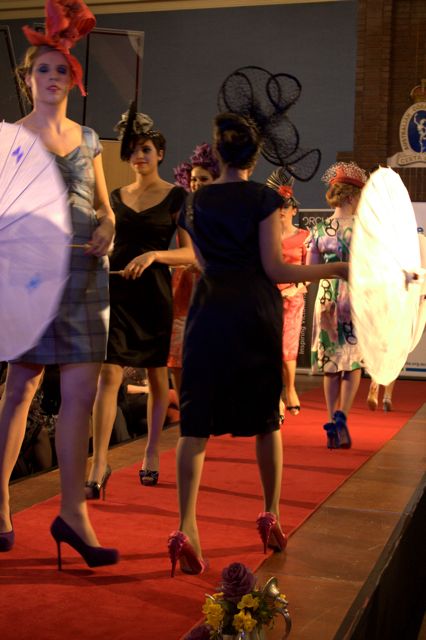 I'm hoping that the absolutely sublime Chitra, from Chitra's Closet will forgive how late this post is!
She very generously invited me to attend the runway launch of her spring/summer collection in oh-God-August, and Joss and I had the most lovely night, but this is the first opportunity I've actually had to put pen to paper (fingers to keyboard) and tell you all about the new yummies she's got for the upcoming warmer seasons.
As soon as the French-inspired soundtrack started I knew I was in my element, and as Chitra's wearable confections started to make their way down the runway I felt immediately at home with the swish-swish of floaty silk dresses, cheeky red petticoats and scarlet shoes.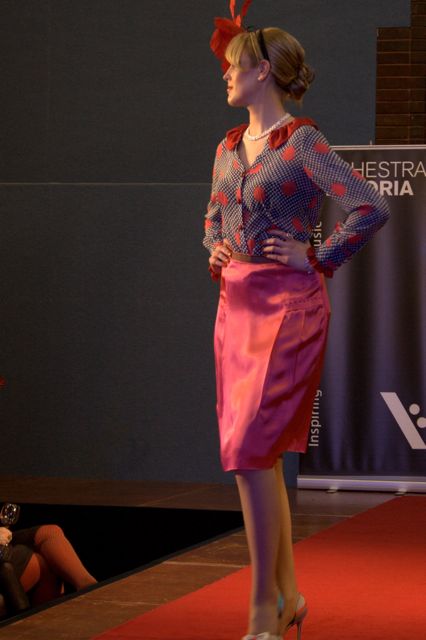 As usual for Chitra, colour was king, as seen with this great mix-and-match ensemble. The skirt was the most wonderful pink, and had a good heft to the fabric, and the ruffle details on the cuffs and collar of the blouse give it a nice frivolity.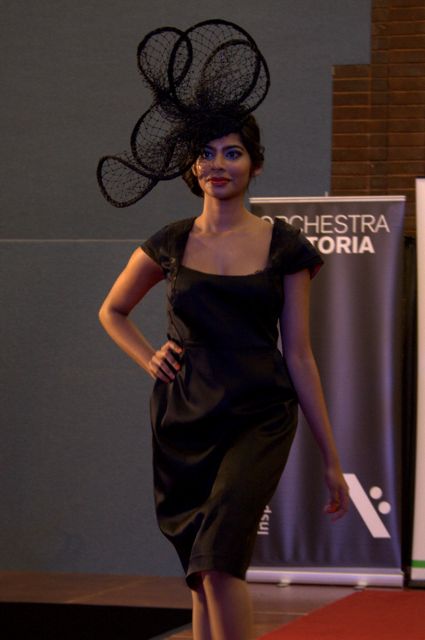 Even when conforming to Melbourne's rule of Black, the designer couldn't help herself, and underneath sombre shift dresses of a heavyweight satin, cheeky little peeks of a scarlet  lining could be spotted. It's these little attentions to detail that make me love the clothes from Chitra's Closet so much. The contrast stitching on a scalloped hem, cuffed trouser hems. This cobalt-blue dress looks deceptively simple, but up close the complicated pleating on the shoulders and sleeves give it a real artisan's feel.
This red dress reminded me fondly of the strapless Monsoon Dress that I donned for countless weddings over a two-year period, and when the model turned around and revealed a feature back (seen here in black) I nearly scrambled up onto the catwalk to strip it off the model!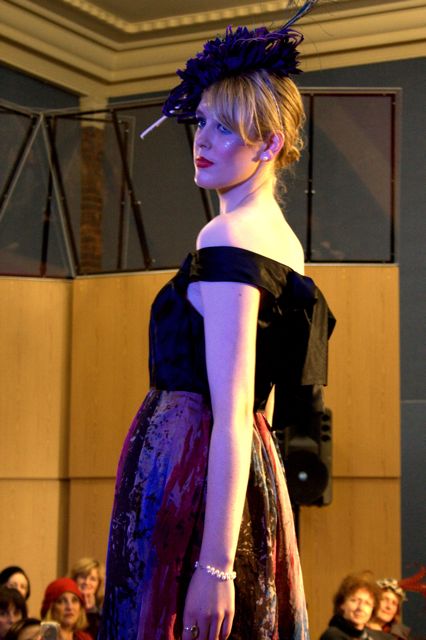 The piece I really don't think I can live without though is the fishtail black skirt, with the oh-so divine deco-style panelling on the waistband.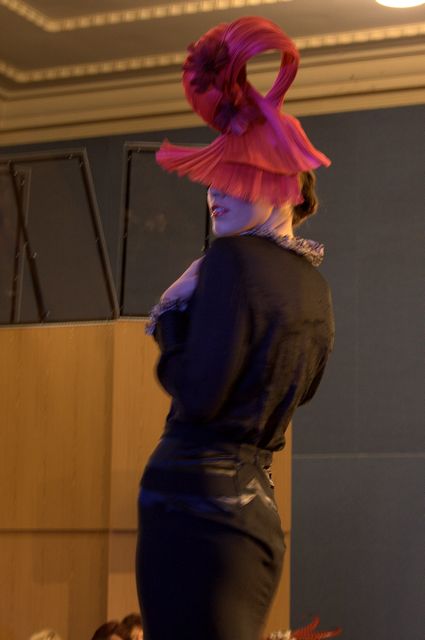 I'm trying to save for…. something I'll tell you all about later… but I may have to break my spending ban for that skirt.