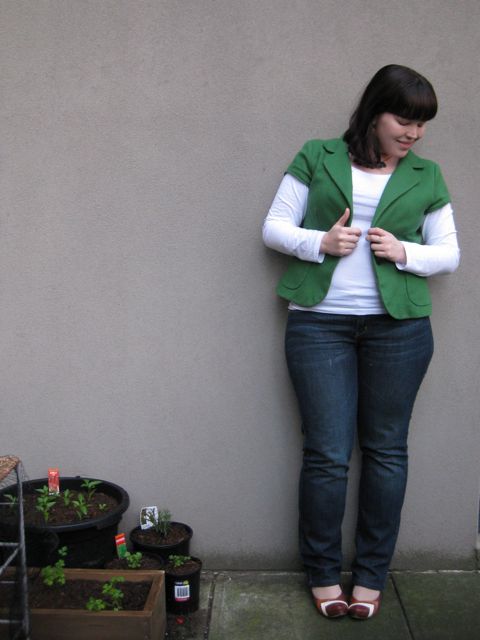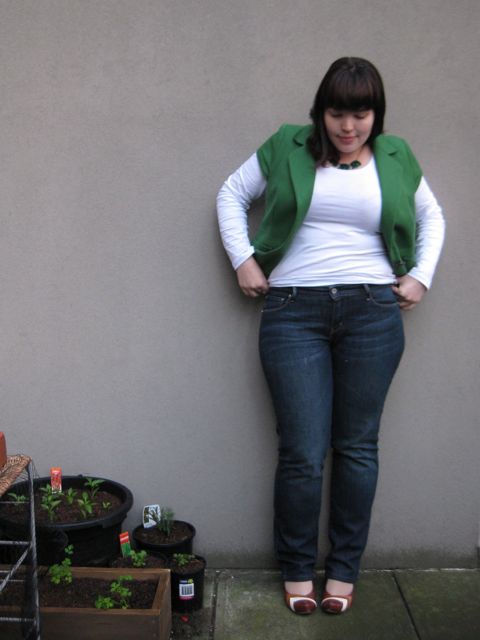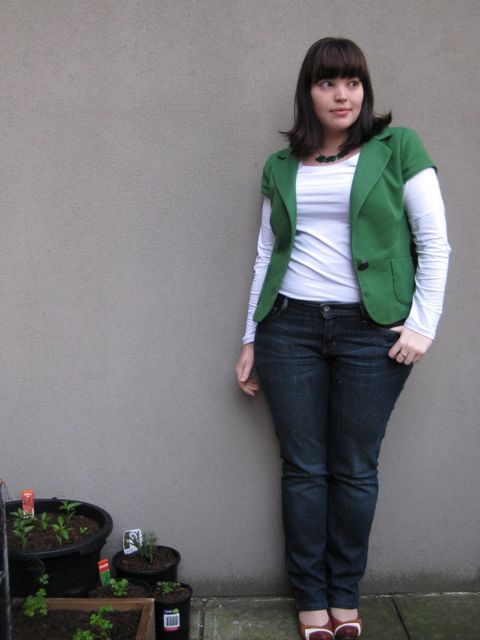 Top: Glassons
Jacket: Veronika Maine
Jeans: Levi Curve
Shoes: Chie Mihara
It's been a while since I've bought new jeans, but when reader Cilla emailed me with a rave review about Levi's new "Curve" range of jeans I was intrigued.
Levi Strauss' usual women's range hasn't had a remodel in seventy-five years, and while the existing model must've worked for a vast, vast range of women out there (after all, Levi's are the most eponymous brand of denim in the world, right?) I couldn't personally make them work. The thighs were too tight, the waists too loose, and the denim too unforgiving.
According to the press release the new Curve range "looks beyond waist size to address the true curves of a woman's entire body". It's a "revolutionary fit system that focuses on shape, not size".
The designers created the three fits (Slight, Demi and Bold Curve) after studying the bodies of over 60,000 women, and adapting the pattern to better customize the fit to different shaped bodies, as opposed to different waist measurements.
I was doubtful when Cilla first told me to check them out. It's been a loooong time since I was last able to fit into a pair of Levi's, and I've been so pleased with the Svoboda and Embody Jeans that make up the bulk of my denim wardrobe that I didn't really see the point in hunting them down.
However, I spotted them in Myer whilst on a lunch break, and since I was heading to the change rooms anyway, I picked up a few pairs to try.
And boy, was I impressed.
Not by the "Slight Curve" (designed to define a woman's waist, while accentuating her curves) or the "Bold Curve" (designed to hug the waist, without gapping or pulling) which were both of a typically awkward fit. But then I tried the "Demi Curve" (designed to flatter a woman's waist, while smoothing her shape) and thought "Blimey. I think they've got it".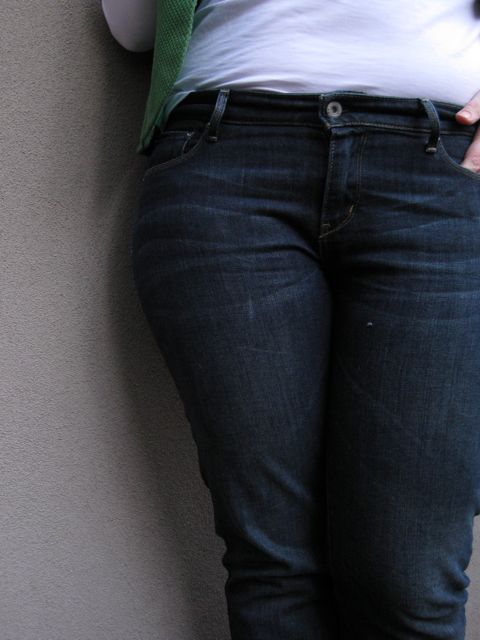 Low waisted enough to be flattering, without feeling like I'm flashing my unmentionables; good quality denim with not so much rigidity they can stand up by themselves, but not so soft you know they're going to be seven sizes bigger by the afternoon; the right amount of distressing; and the all-important flattering back pocket.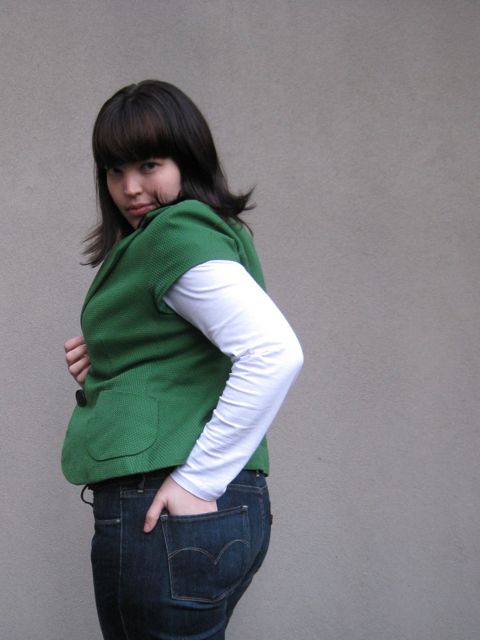 Now – they only go up to a size 34 at the moment (which is lazy as hell for a company that, yes, does do plus sizes – in the Good old US of A, anyway, I've never seen them here in Australia) but I found it a very generous 34, about on par with a Target size 18. I bought the Straight Legs, and actually sized down (!!!) because 34's fit like they'd been made for me, and we all know that means they'll be way too big the moment you've worn them for ten minutes. They actually haven't given that much, and only in the right places.
So. Verdict:
They're not perfect. Ideally I'd like them to be higher at the back, because I'm nervous about showing my butt-crack every time I bend over, and while the wash is good, it's not as good as my favourite Embody's. But overall, I'm Very Happy Indeed.
Now, for a gratuitous accessory shot because this awesome necklace just arrived from Etsy, and I think it's adorable.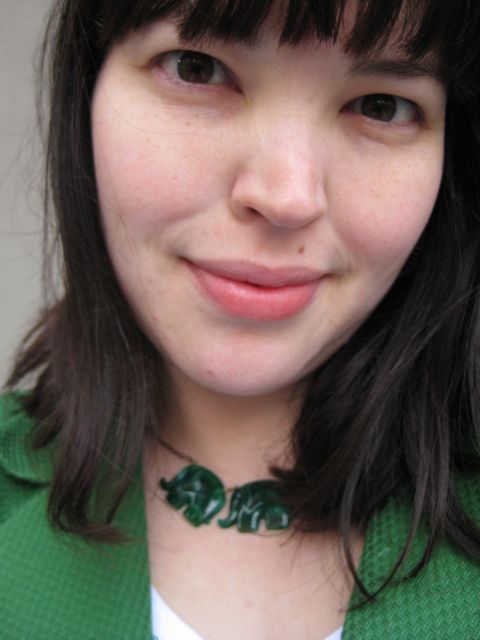 Elephant necklace: Sora Designs