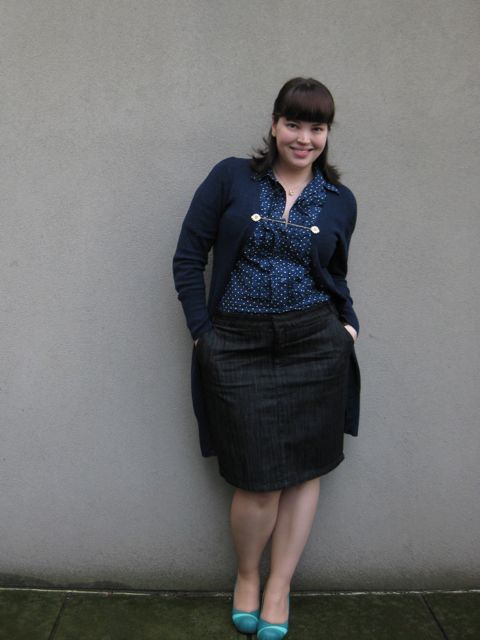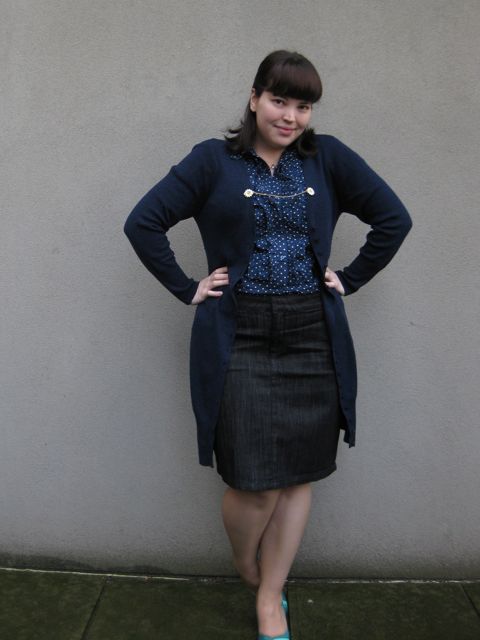 Cardigan: Table 8
Blouse: Victoria's Secret
Skirt: Laura Ashley
Shoes: Chie Mihara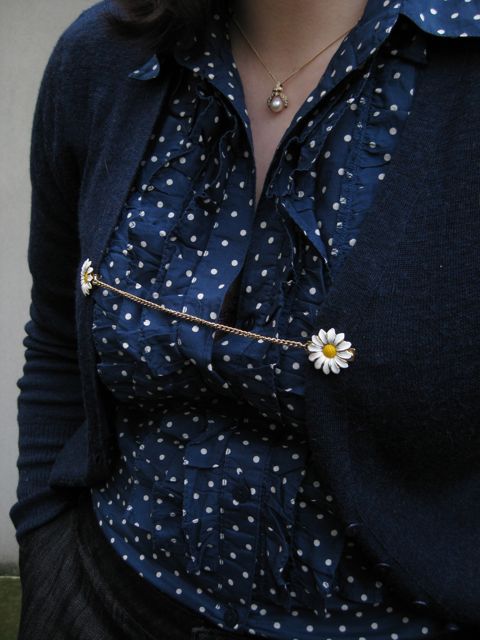 Sweater Guard: Jackie D Retro Boutique
If Mad Men has been credited with "bringing back" curves and vintage styling, then Glee – or rather, Emma Pillsbury – is surely deserving of some kind of accolade for making sweater guards part of a girls regular wardrobe again.
These marvelous little devices are great for the, er, bustier among us, because they enable us to wear those pretty little cardigans that simply refuse to button up over ones bosoms.
Originally designed to keep a cardigan that's been slung around the shoulders in place, I've noticed that these days most people use them to keep two sides of an open cardigan from falling away into their armpits.
I haven't had any luck finding them in antique shops around Melbourne – they're probably a bit too in vogue and are being snapped up by hipsters – but Etsy and eBay have got plenty. Etsy has a lot of handmade ones as well, but often they've been made with pins, rather than clips. Works the same way, but might pull holes in more delicate knits.
Here are some of my favourites from Etsy; snap them up quickly before I beat you to them! I'm working on developing a collection that rivals Gertie's from the New Blog For Better Sewing!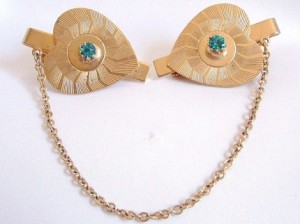 Carriers Cozy Cottage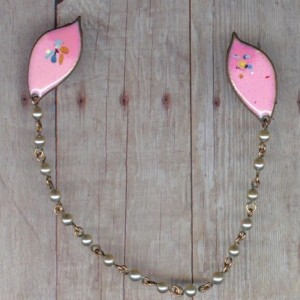 Designs By Annette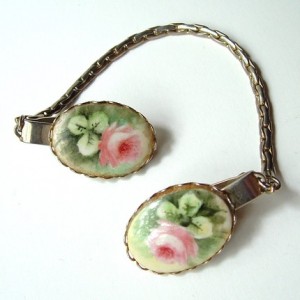 kiamichi7
BBB Designs