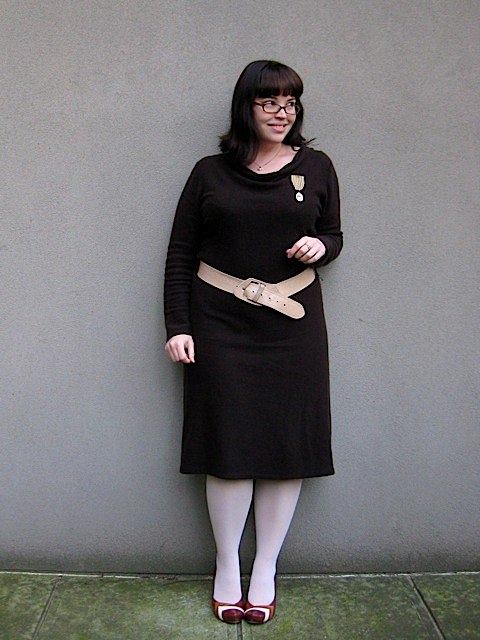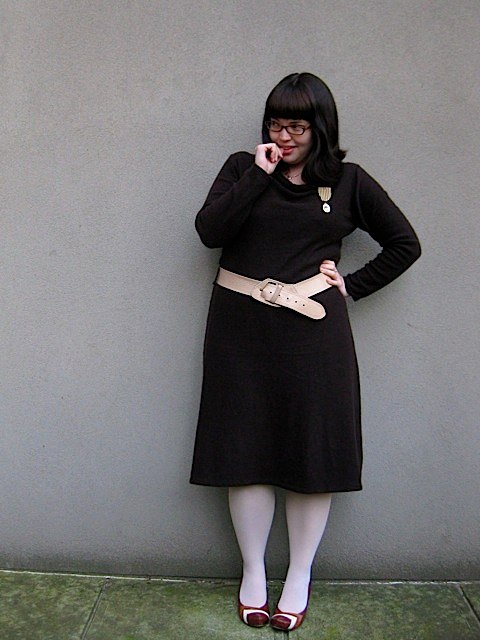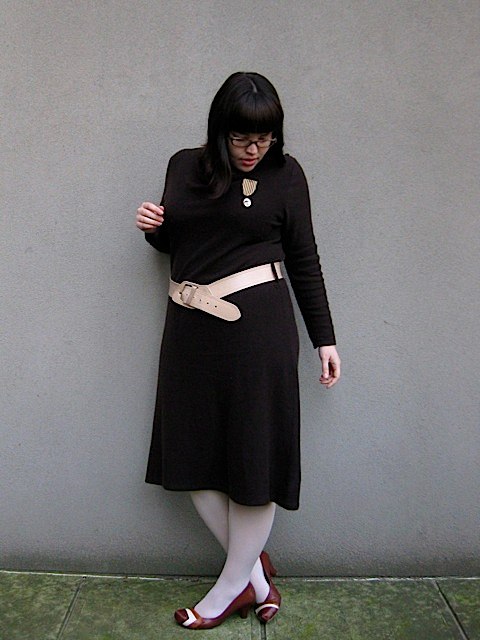 Dress: Pure Collection
Belt: Cynch
Stockings: Ambra
Shoes: Chie Mihara
It's the end of winter, and good God, is that how white my legs are???
No, actually they're my pantyhose, though I'm sure my real leg colour isn't that far off!
It was really, really, really freaking cold in Melbourne today, and I was shivering in my dress thinking about how much I wanted to go home to my snuggly warm apartment and my snuggly warm cat, or at least have a coat, or a hat, or gloves or something.
This winter I've gone practically coatless, which is unheard of really, but in my last wardrobe clear-out I turfed my entire collection and I just haven't seen any since that have really floated my boat. So instead I shiver it out in the dash between bookshop and car, and look forward to warmer weather.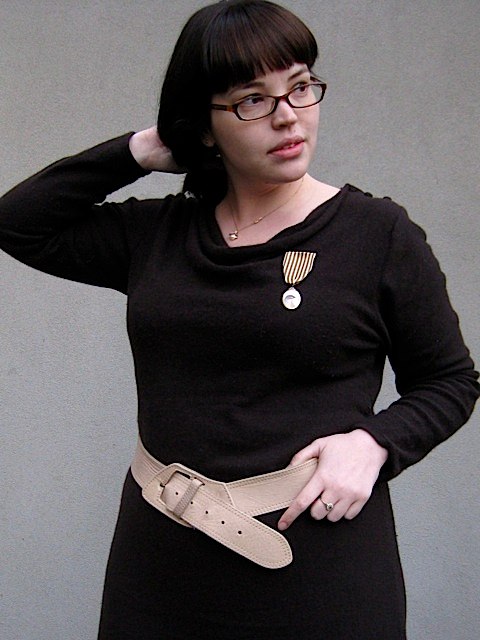 Brooch: Julia Swaney