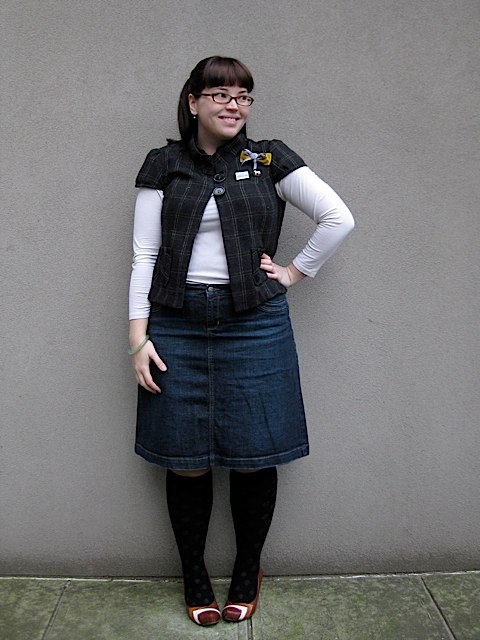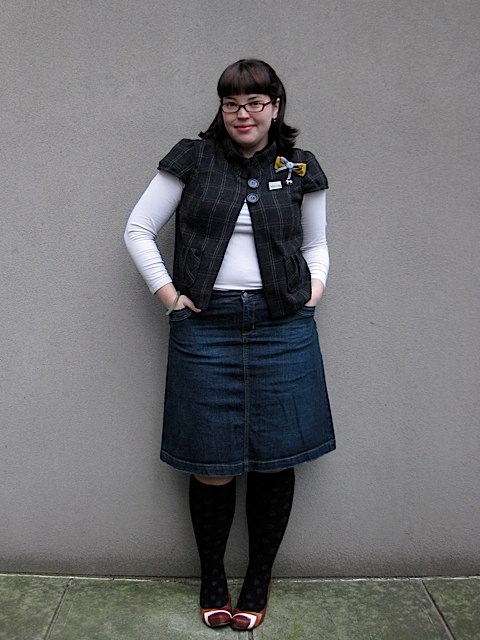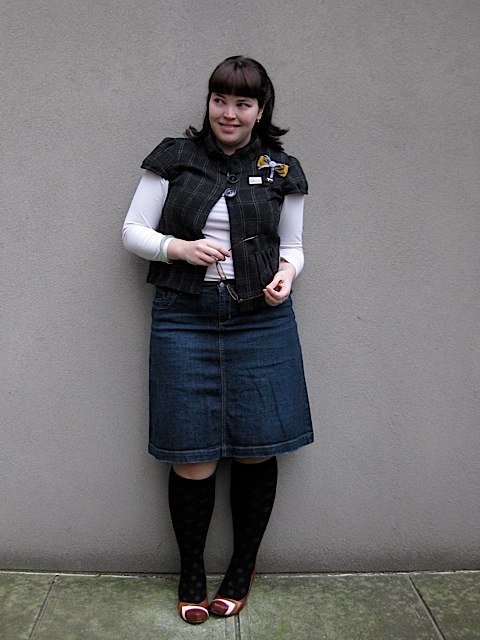 Top: Giordano
Jacket: Dotti
Skirt: Sussan
Socks: Sock Dreams
Shoes: Chie Mihara
Dear, oh dear. I'm not a well cookie at the moment and I spent most of the weekend in bed feeling like my head might explode and sort of half-hoping it would.
The Sophisticate and I ventured out on Saturday evening to see the long-awaited talk from the Prince Of Swimwear himself, Stephen Fry, which was marvellously funny but completely exhausted me.
Regardless – this is what I wore for my extremely brief foray into the Great Outdoors this weekend… hopefully I don't look too much like someone whose sinuses have reached breaking point!
If I'm looking chipper it's probably because I got an awesome new brooch from my adorable housemate: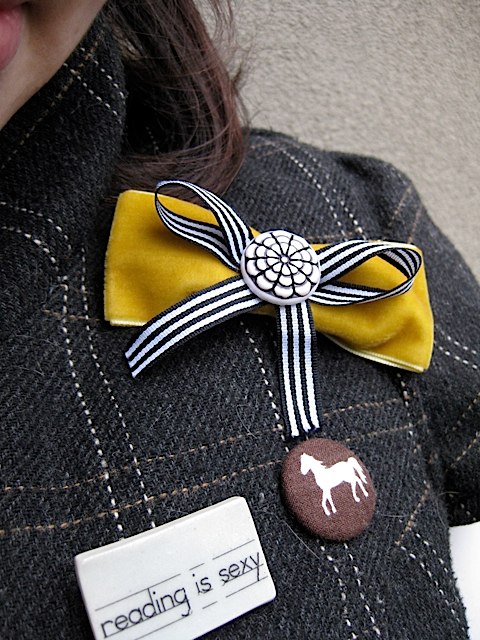 It says reading is sexy, and yes… yes it is.
I'm loving having housemates – the two that I have are too wonderful for words, and if I'd known what jolly good fun it was going to be I'd've booted my ex out years earlier. On top of everything else (him: crazy about movies, mad book collector; her: stylish shopaholic, excellent photographer; both: friendly, tidy, sociable, funny, etc etc) they're mad about Suki. And I suspect Suki's a bit mad about them. I can't imagine anyone but Bosun getting away with this.