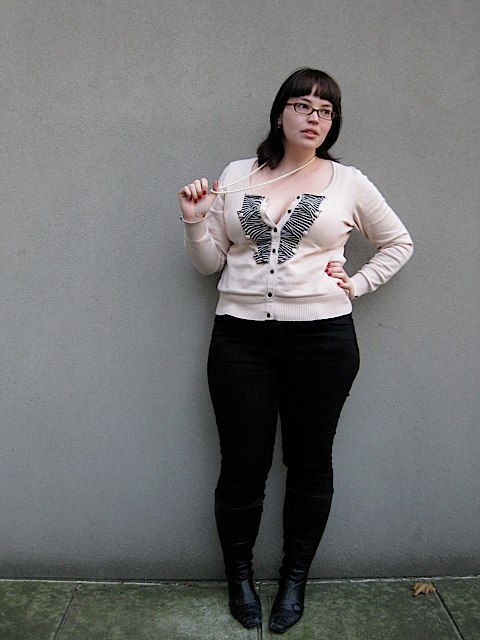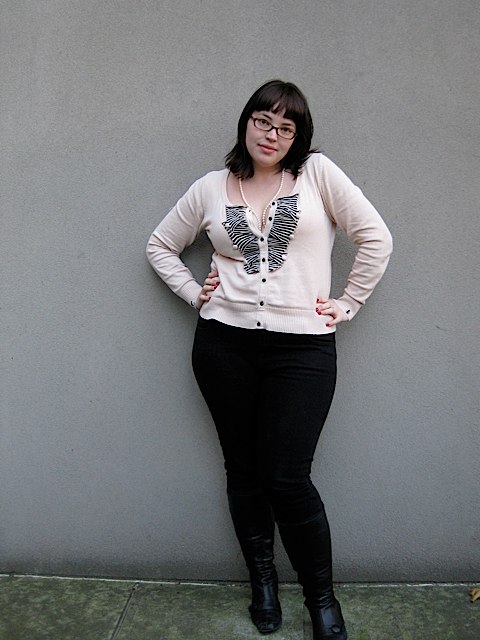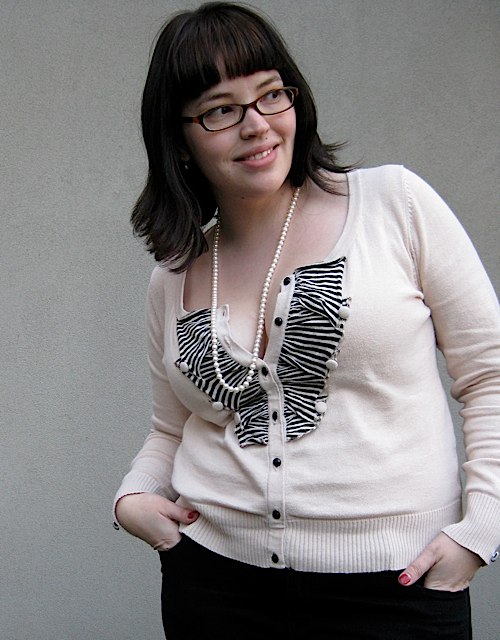 Cardigan: Friends of Couture
Jeans: Sussan
Boots: Duo Boots
I often get asked where I find inspiration for my outfit shots, and to be honest they come from everywhere – other blogs, things I've seen on TV, things I've seen in magazines, and often from other girls I've seen on the street.
For example, this outfit, which owes itself to a girl I saw in a Melbourne restaurant over the weekend.
I was given this Friends of Couture cardigan by The Sophisticate's Mum, and while I loved it, I simply couldn't figure out how to wear it.
And then on Saturday night, across the bar at Movida Next Door, I spotted a gorgeous girl in the exact cardigan I'd been struggling with. And she looked fab. I'd been wearing it open, or fully closed, but she'd opted for half open with a string of pearls over a black-skirt, black-leggings combo. The combination of creamy cleavage (not that I was perving!) and pearls, against the contrast of the striking black striped bib just worked.
So, in an homage to the mystery girl at Movida – here's my take on your outfit.
It's a little different, because surprisingly for a Friends Of Couture cardigan (I've not had this problem with them before) I've been haemorrhaging buttons. I've lost three off the cardigan already – one off each of the sleeves, and one off the front. Instead of attempting to track the missing buttons down (they're self-covered, so not easy to replicate) I snipped the remaining buttons off, then replaced them with these sparkly little black numbers.