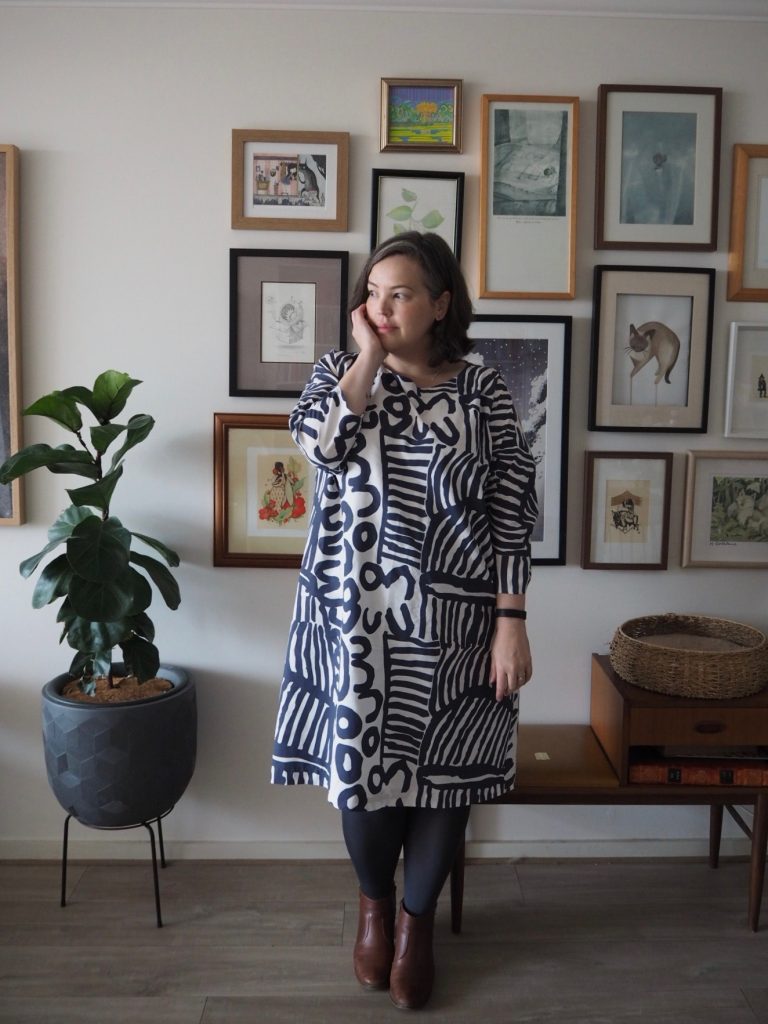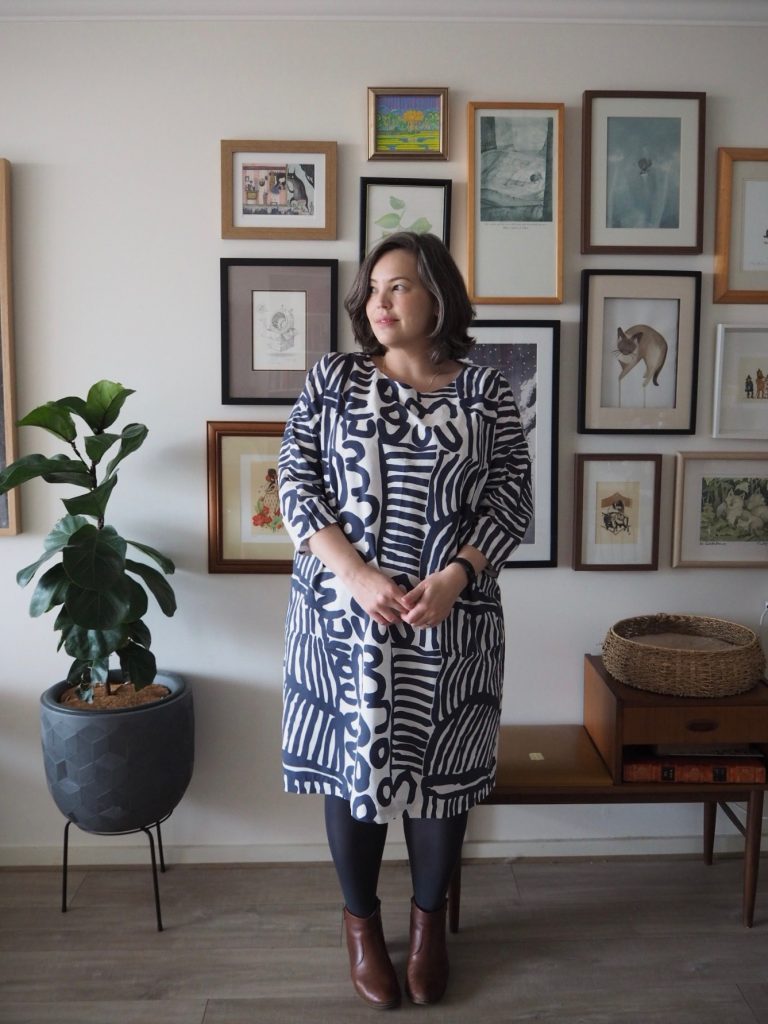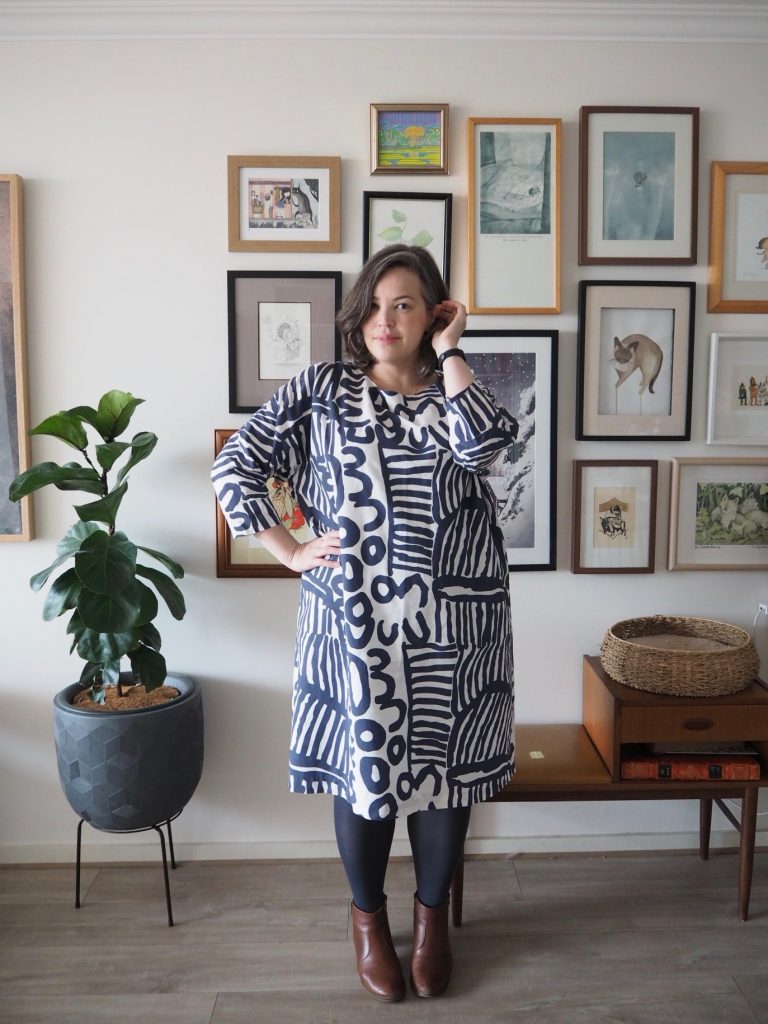 I've been lusting after this amazing fabric for months now, but the push to support Black and First Nations makers was just the kick in the butt I needed to actually buy it.
Designed by Mavis Nampitjinpa Marks for Ikuntji Artists, it's called "Women's Business" and depicts the designs traditionally used for body painting during the women's ceremonial dancing at Mt Liebig.
I used Muna and Broad's Torrens Box Top hacked for a long-sleeved dress (using the included narrow sleeve option, and just adding several inches to the hem), since I wanted to give the bold art a relatively blank space to speak for itself. The fabric is a linen/tencel blend that has been screen printed by hand. It's a little stiff where the print has been applied, but the fabric doesn't crunch or crease – even after spending an afternoon crawling around on the floor with E.
I bought the fabric from Flying Fox Fabrics, a social enterprise who are also donating 20% of their sales in June to the Asylum Seeker Resource Centre.
If you're a fan of the style but are not a sewer, Magpie Goose offers a similar dress in the same fabric in sizes up to 18.