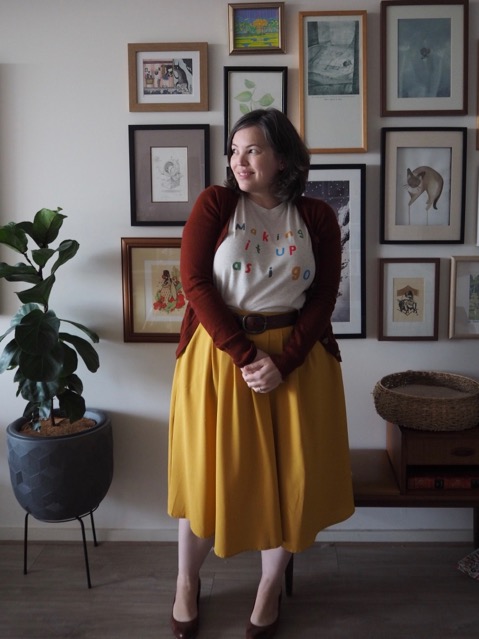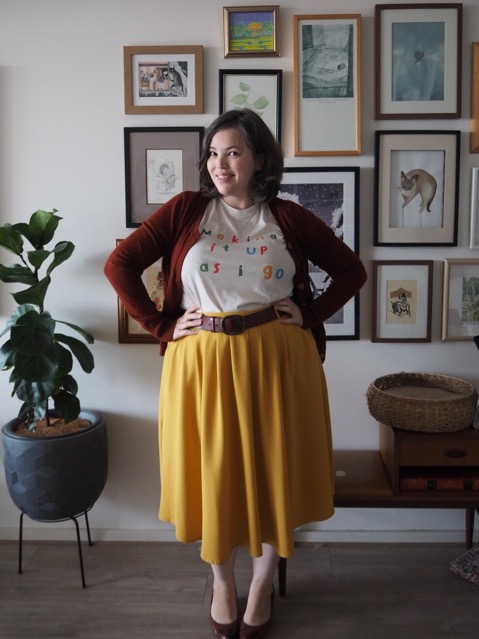 Unwelcome news this week from my little corner of Melbourne, with my suburb one of the few going back under lockdown.
It's been tough to have our recently-regained liberty snatched away (no more trips to the zoo or the playground with E, no possibility of seeing friends or family any time soon), but I'm conscious that we're luckier than some, especially with the news that 3000 tenants in nine public housing towers are facing much more draconian lockdown rules.
E's been a bit sick lately, so we both had our first COVID-19 test earlier this week. It came back negative thank goodness, but the queues of people waiting outside testing centres was a sobering reminder that we're definitely not through this.
I've been spending my time working, playing with E, learning embroidery, and sewing. Just taking each day as it comes.
I saw this tee during the first lockdown, and it seemed like the perfect mantra for life right now: Making it up as I go. Aren't we all.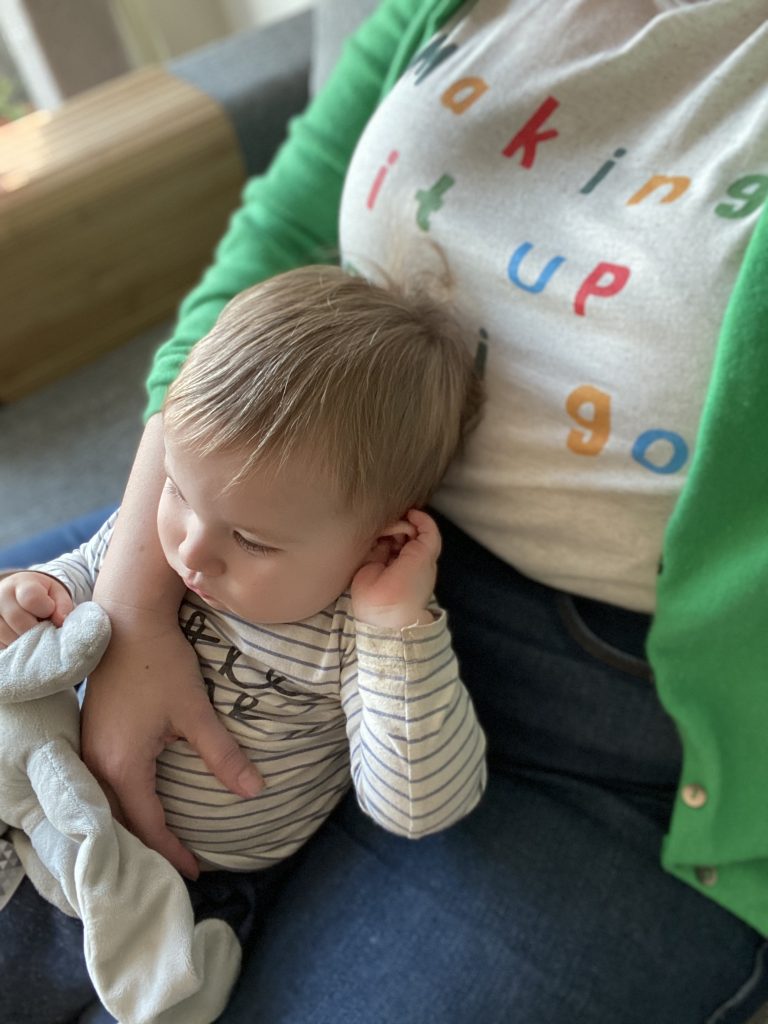 I bought it from Chipper Things, and had it shipped internationally, but if you're in Australia you can also find it at Owns It (while you're there check out their ridiculously fabulous jackets). It's made of a soft tri-blend fabric, and the sizes are fairly generous. I bought the XXL and it fits my (G-cup, bloody breastfeeding) boobs with room to spare.