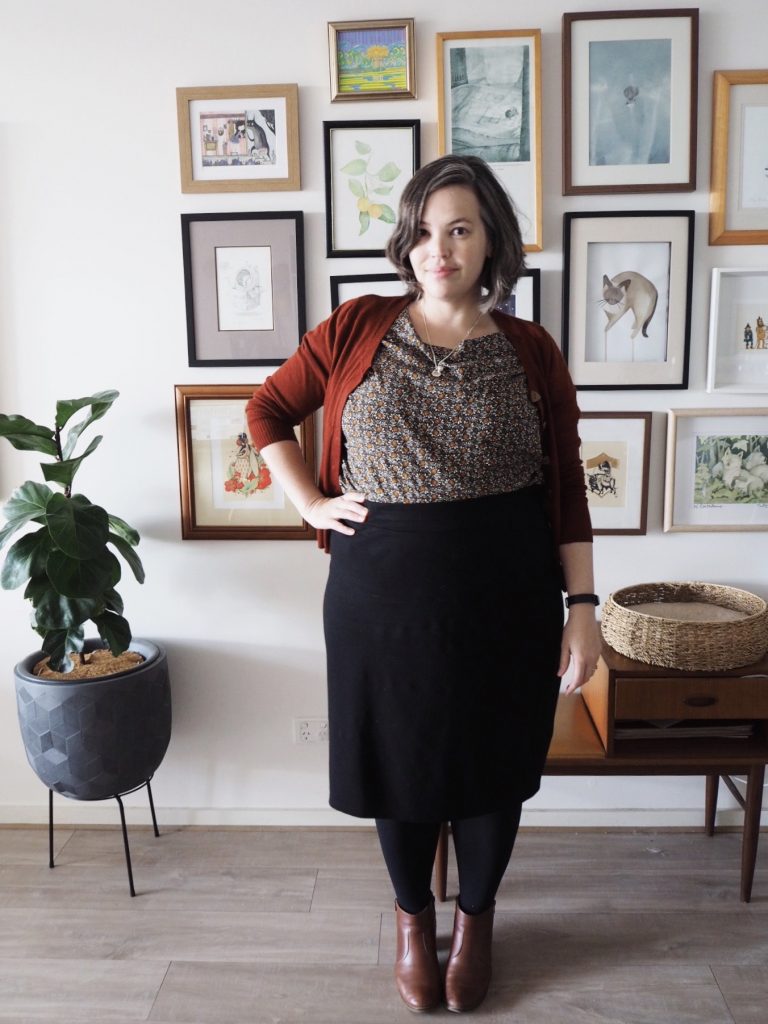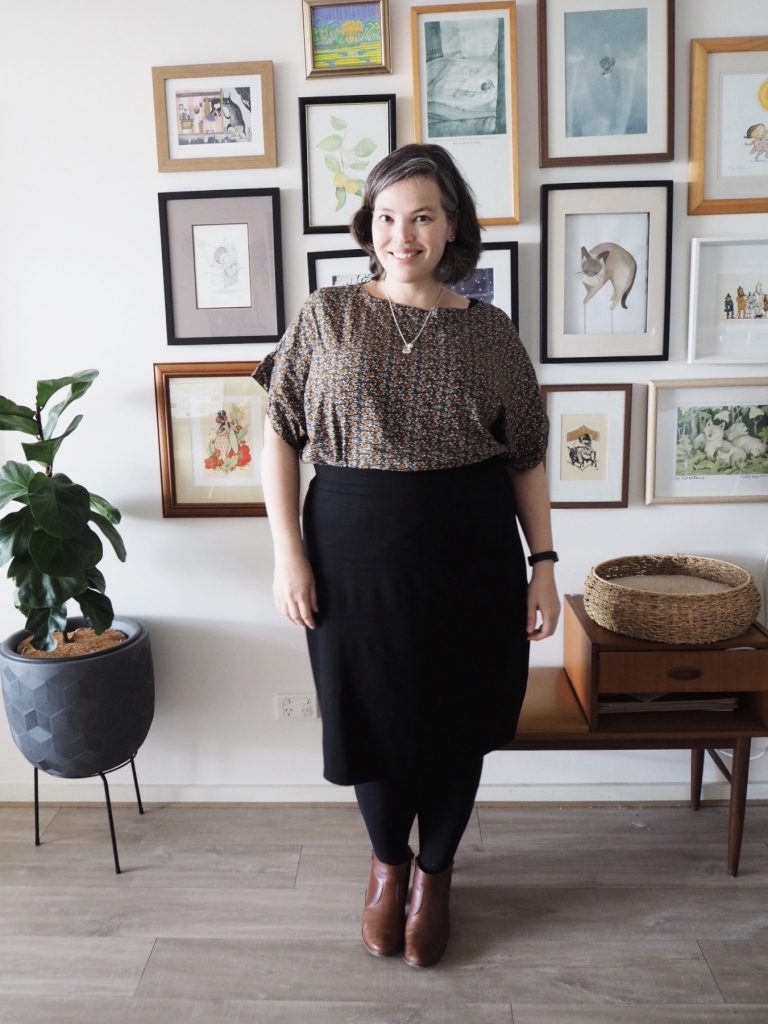 Me Made May Day 11 is another box top, the Torrens box top from Muna and Broad. If you're sized out of the Maya Top from yesterday's post, or just want something a little more drapey, I definitely recommend the Torrens.
It's designed to be very loose fitting, with clever dropped sleeve bands that suit my slopey shoulders very well. The pattern comes with two additional long sleeve options that I'm keen to try, but for this wearable muslin I just stuck with the basic pattern. I really like that the neckline isn't too wide, and the hem skims easily over my hips.
Jess from Broad in the Seams did an amazing hacked version of the top by turning it into a dress, which is absolutely a must-do for me now.
You can also find inspiration, tutorials, sew-alongs, and hacking instructions on the Muna and Broad website, so it's definitely a pattern that just keeps on giving.
The fabric's a rayon from Spotlight that I bought specifically to match my Sculthorpe pants before I realized that, like, 70% of my wardrobe already does.
Worn today with a skirt from Taking Shape, tights from Heist and a very old and holey cardigan from Gorman. I've more or less given up trying to find another cardigan in this exact rustbrownorange hue, and instead am just darning holes every time they pop up.