I was counting the other day, and discovered that I have somewhere in the vicinity of twenty-seven cardigans.
That's a lot, right?
It's definitely enough to allow me entry into the realm of mad, bad, cardigan fans which probably explains why when reader Catherine heard about a new Australian online store opening up that specialized in cardigans she shot me an email straight away.
Well, Cardigan Store is up and running, and the range is growing quickly, and thanks to Kelly I'm very happy to be able to give you a sneak peek of seven pieces from their collection: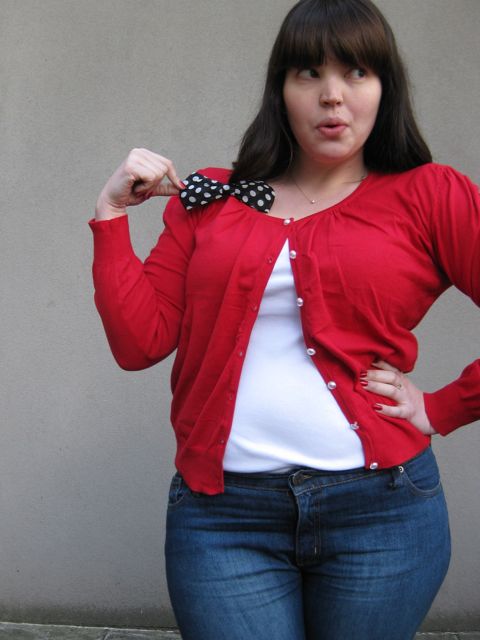 Cardigan: Anything Goes Cardigan
This little red cardigan is actually from one of my favourite cardigan brands (Friends of Couture) and it's made of a satisfyingly stretchy fabric that can even encompass the Rack-Of-Doom. The gathered neckline's very flattering, but the real kicker is the polkadot bow brooch!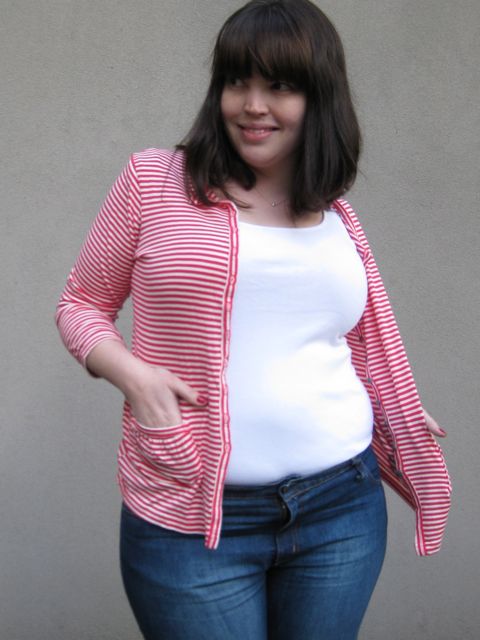 Cardigan: 3/4 Sleeve Stripe
Of the twenty-seven cardigans that I own at least four are striped. They're such a fun way to jazz up an otherwise plain outfit, and it's an easy first step into mix-and-matching patterns. This one has cute little puff pockets and is 100% Egyptian cotton, so it's dreamy soft.
Cardigan: Summer short sleeve cardigan
This little beauty is 30% silk and 70% cotton, and its a most ladylike pink. It'd be wonderful as a bit of coverage over blossomy summer dresses.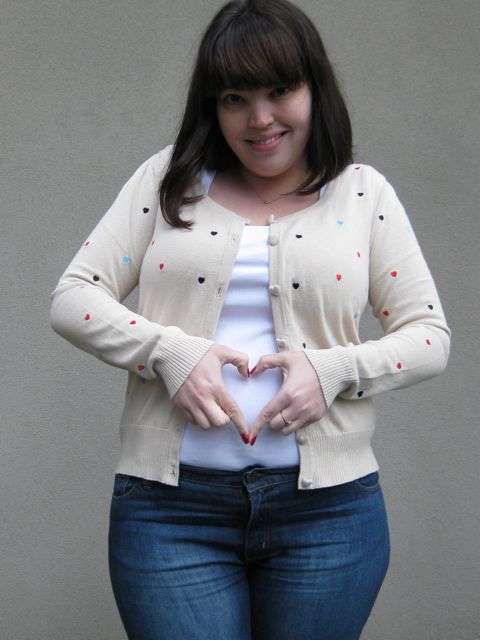 Cardigan: Queen of Hearts
Another Friends of Couture confection, this cardigan is – literally – all heart. Little embroidered hearts are mirrored with heart-shaped buttons.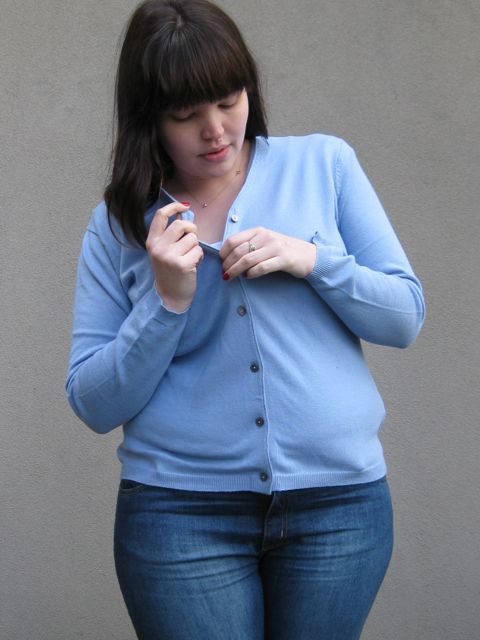 Cardigan: Mary Crew Neck Cardigan
Like the short sleeved pink cardigan, this one is 30% silk – soooo luxurious and soft – it would be well and truly at home adorning Nigella Lawson's curves.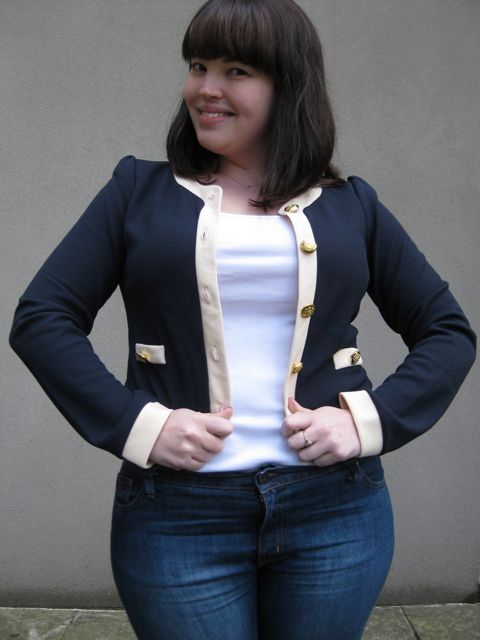 Cardigan: Coco Jacket
So it's not really, truly a cardigan – but the folks at Cardigan Store classify it as falling into the "I Wish I Was A Cardi" category. It falls marvelously into the popular "Nautical" trend 🙂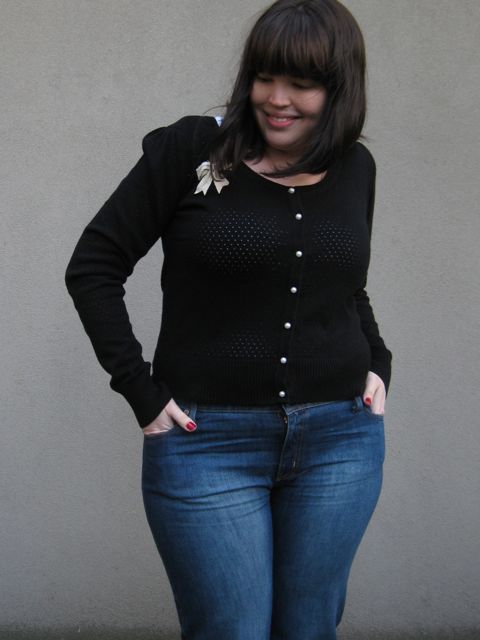 Cardigan: Limelight Cardigan
This one was my favourite – It just seemed to be the perfect length, and had good long arms so I didn't end up with chilly wrists. Totally elegant, totally classic, totally Melbourne. Ooops! I guess that makes twenty-eight cardigans… I couldn't say no to this one!
Cardigan: Cardigan Store
T-Shirt: Giordano
Jeans: Embody Denim
Shoes: Dunlop Volleys
One of the awesome things about Cardigan Store? Their orders come with fantastic canvas bags like this one: "Cardi, Not Ed Hardy". Sound like a life motto for me!