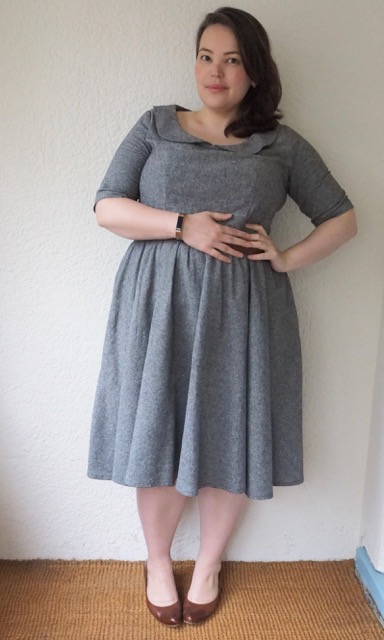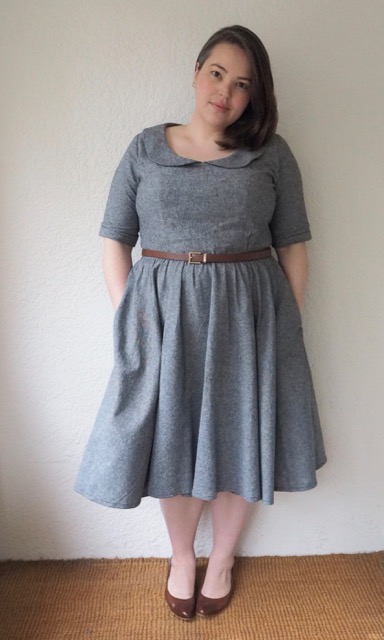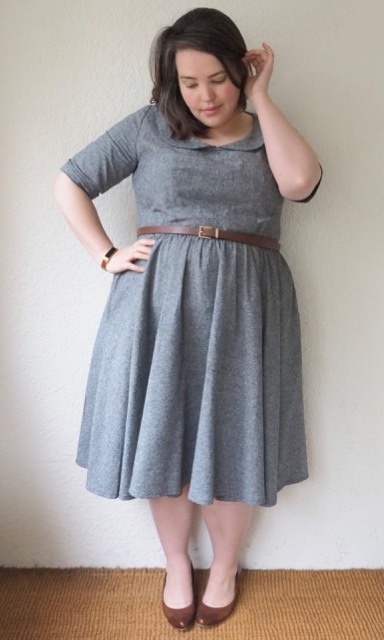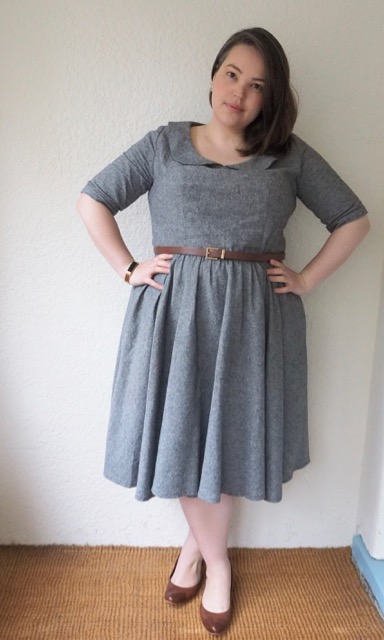 Dress: MichyLou
Shoes: Edward Meller
 What lovely weather Melbourne is enjoying for our long weekend! It's definitely spring, which means it's nearly time for frocks and bare legs, and I. Am. So. Ready. For it.
I did a recent overhaul of my wardrobe to make some room for some new additions, including this stunning new dress, which I ordered from Michy Lou on Etsy.
Michy Lou custom sizes to individual measurements, and I've always found her items fit beautifully. This peter pan collared dress is definitely no exception. The fitted bodice is snug without being too tight, and the sleeves are the perfect length and width. Often sleeved dresses – especially those with collars – make me look a bit boxy, because the shoulders sit too wide and the arms are too full. It just goes to show that there really is nothing better than wearing clothes that have been cut specifically for you… and with a US$80 price tag this frock isn't just timeless, well-fitting, and carefully made; it's also comparable, pricewise, to most off-the-rack items. (Bonus: you're supporting an independent designer, not a massive corporation.)
It's made of a rayon fabric that looks and feels like a linen, but doesn't crush like one. The full skirt has side pockets, and it zips smoothly up the back. I love the wide neckline with the delicate peter pan collar. It gives the dress a bit of a retro vibe (plus it'll give me a nice place to pin my collection of brooches!)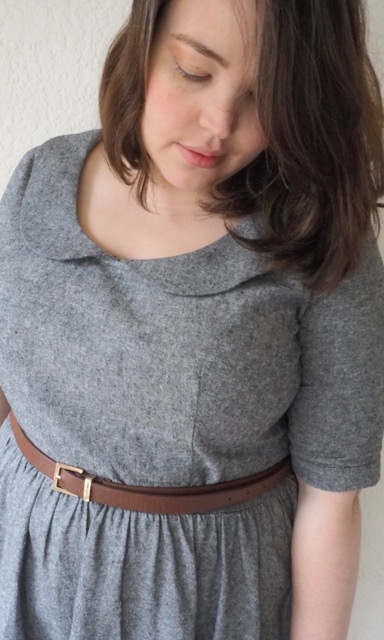 I can't see this particular dress in Michelle's shop at the moment, but she does take custom orders – you just have to get in contact with her (I actually spotted this fabric on her Facebook page).