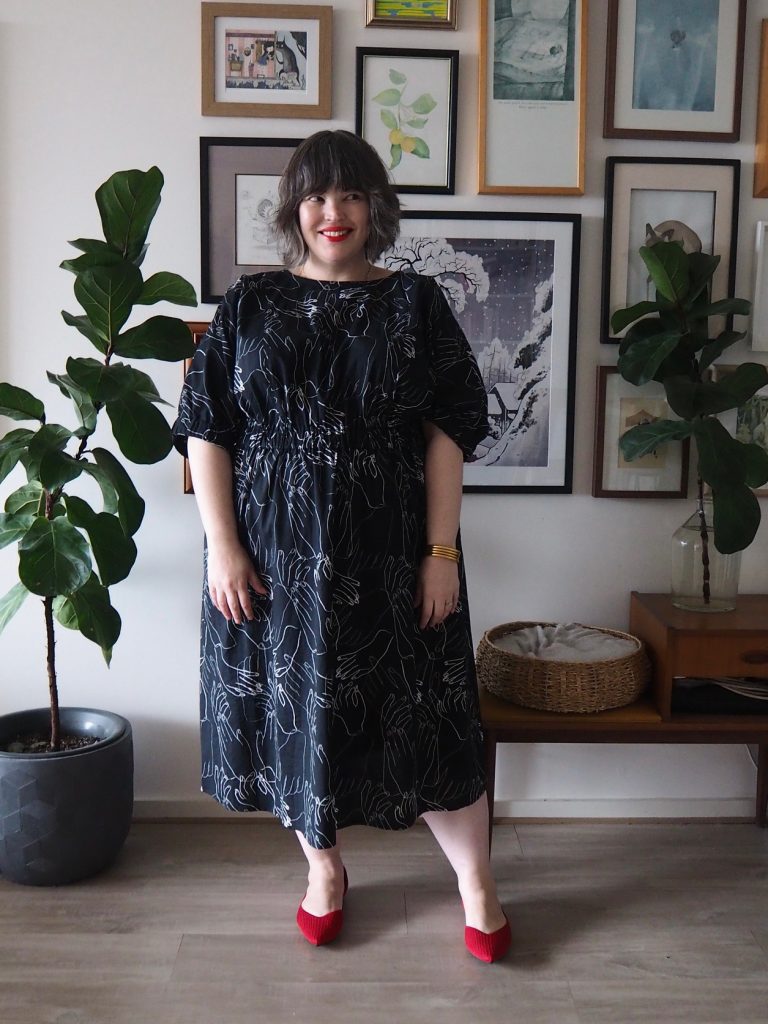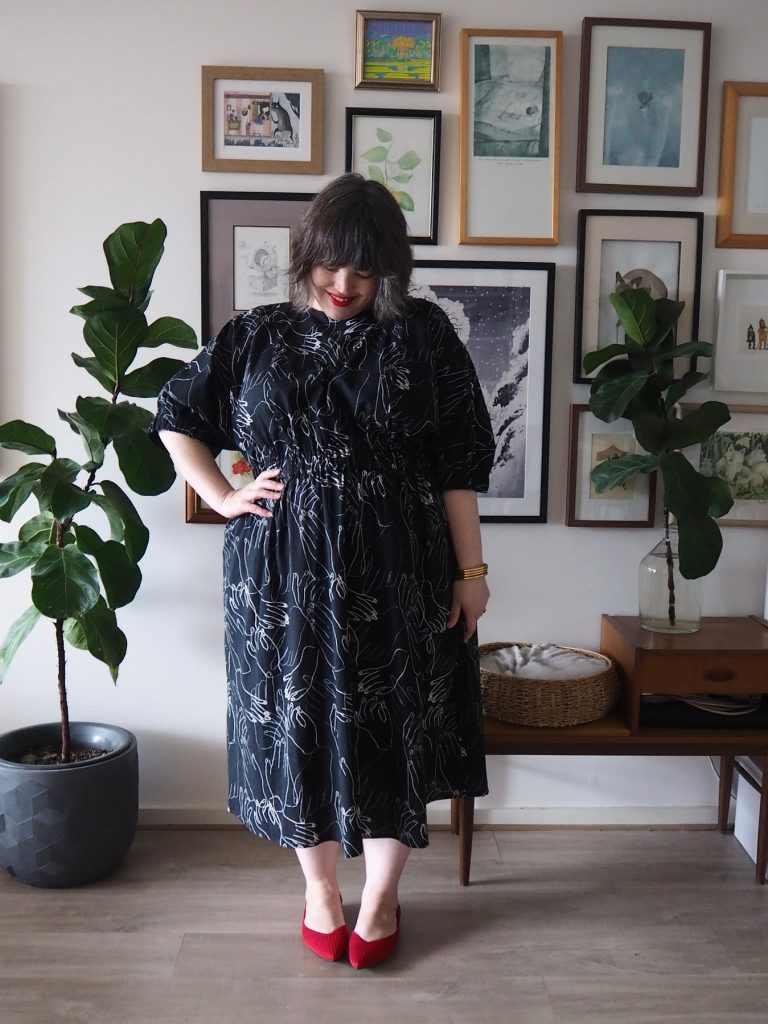 With brands like Gorman, Witchery, Portmans, Kuwaii, Nancybird, and Obus extending their size ranges it feels like mainstream fashion in Australia is finally catching up on the need for size diversity. Which is ironic timing for me, because as my confidence as a sewist has grown I'm finding that increasingly my wardrobe is less-and-less store bought fashion, and more-and-more pieces that I have sewn myself.
I find sewing to be a strangely meditative process. I enjoy the challenge of finding the perfect fabric for a style, of pinning and cutting and stitching, and the magical alchemy that turns a flat surface into something that curves around the shape of my body, fitting precisely (or precisely enough) the measurements that the fashion industry has found so impossible to cater to for so long.
When I first started sewing I bought the majority of my fabric from Spotlight and Lincraft. I couldn't necessarily tell the difference between a good quality fabric or a poor one, and the concept of boutique textile design companies was a foreign one. Discovering independent online fabric shops like MaaiDesign was a bit of a revelation.
Based here in Victoria and stocking fabric, patterns, and supplies from some of the world's most covetable textile companies MaaiDesign is a great place to browse if you're looking for something a bit different and a bit special.
This absolutely splendid 100% cotton lawn is from Lady McElroy, and features a fantastic contemporary print of overlapping line drawing of hands.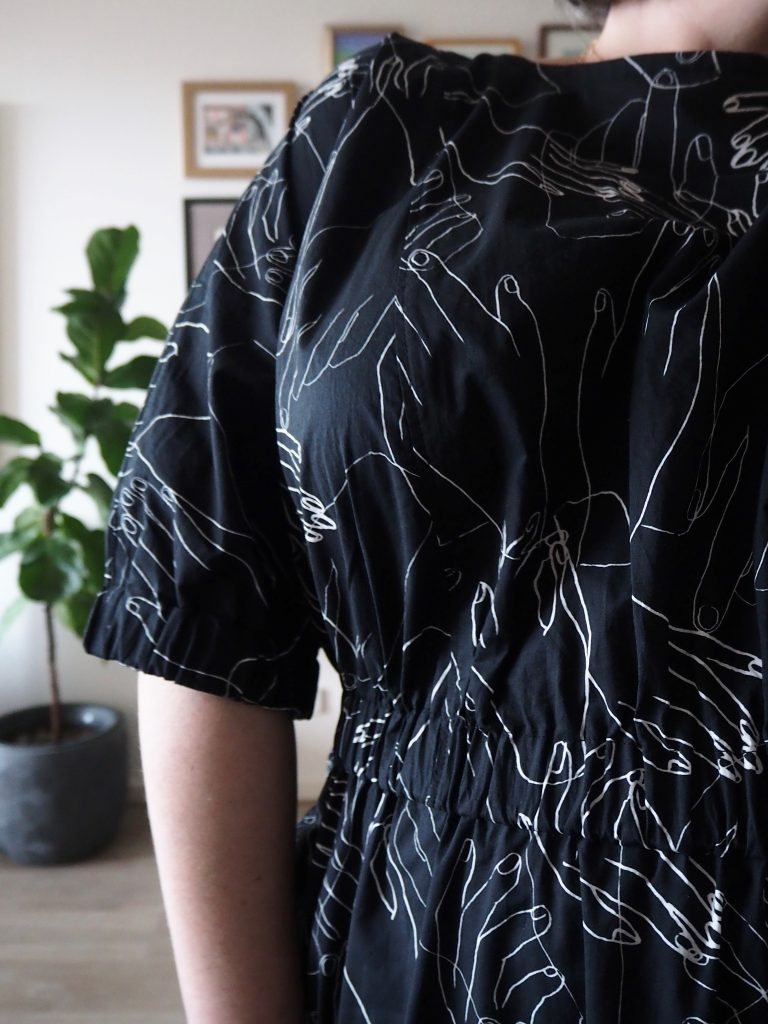 It's part of Lady McElroy's Ethically Sourced and Go-Greener Initiative, which is focussed on promoting sustainable cotton production: environmentally, socially, and economically.
It's a lovely light fabric with a soft hand-feel, and it was an absolute dream to sew with. It'll be lovely to wear as the weather warms up, because despite the absolute opacity of the fabric, it's whisper-thin against the skin.
The pattern I used was The Assembly Line's terrific Cuff Dress, which comes with an elastic waist and gathered elastic cuffs on the sleeves. The nature of the print meant that I could get away without pattern-matching, but I did cut the back piece on the fold (eliminating the keyhole fastening) and replaced the neck facing with bias binding.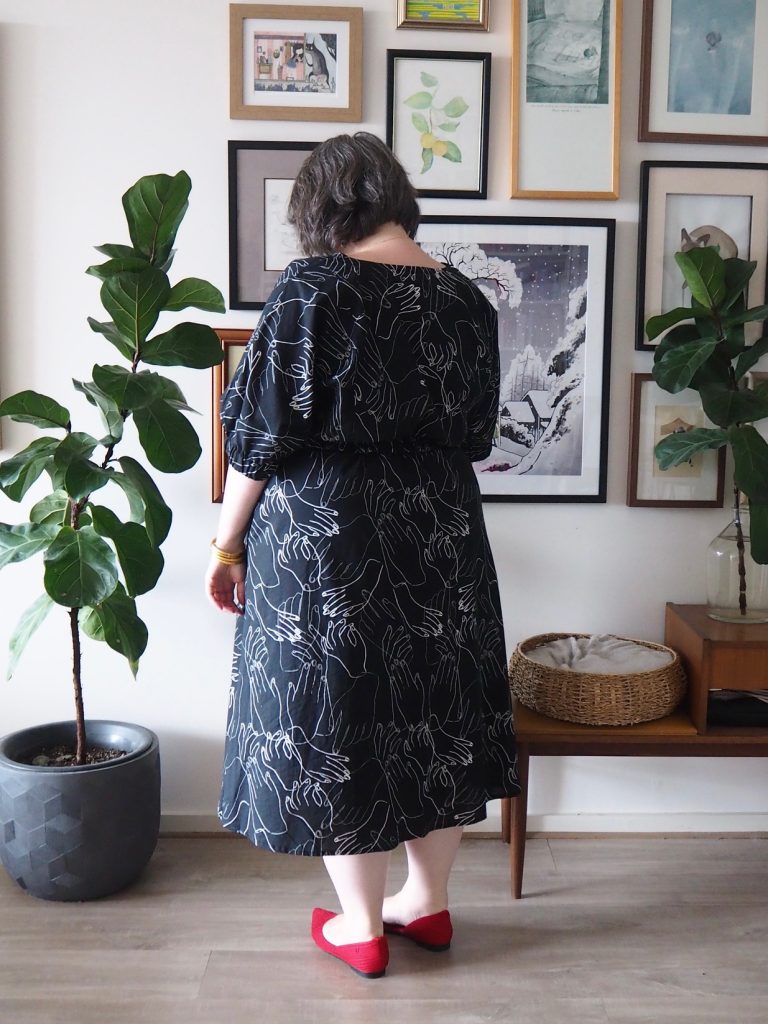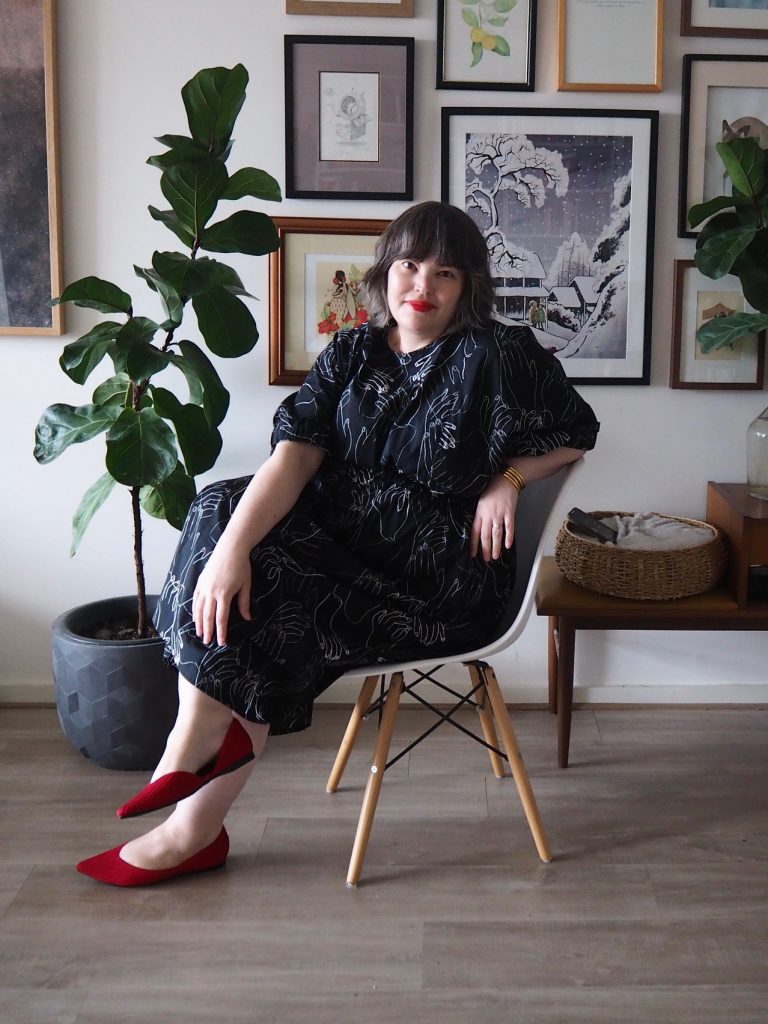 Worn with red ballet flats from Vivaia.
Thank you so much to Maaike for sending me this fabric for review!