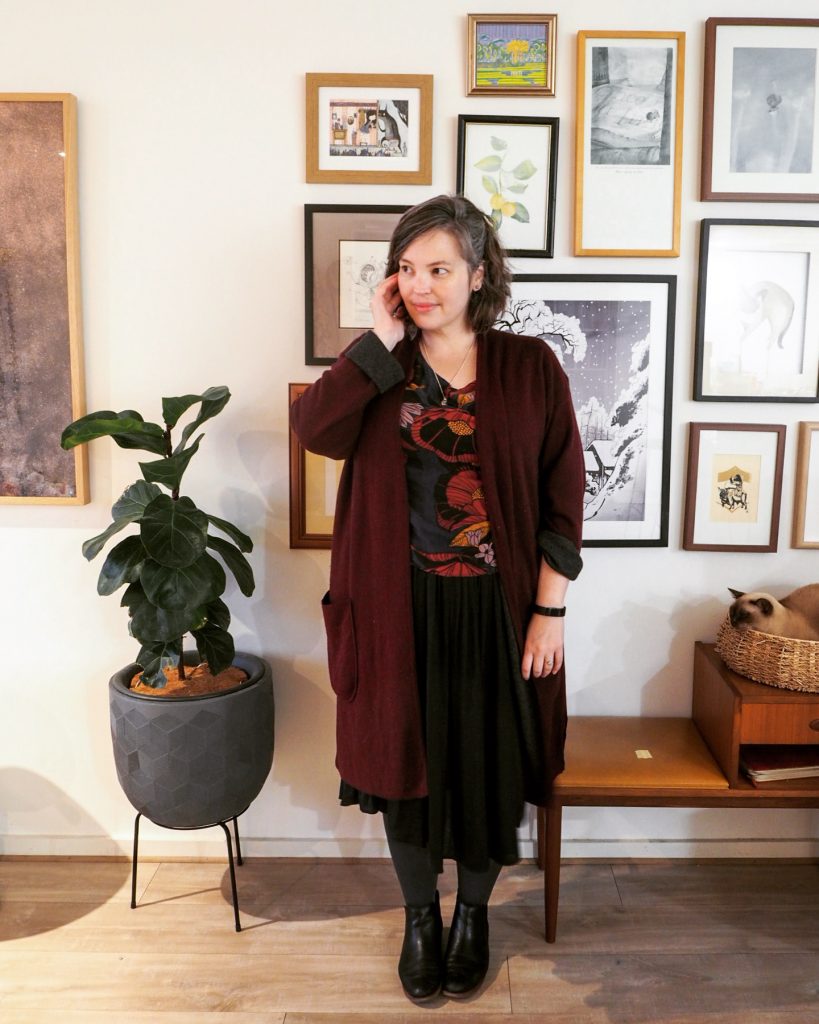 I'm wearing the Maya top from Marilla Walker that I wore on day 10 of the #memademay challenge.
It's one of my favourite own-makes and the fabric (a viscose from Spotlight) features a bold poppy print in black, and blue, and mustard, and deep red, and lilac, so it goes with about 92% of my wardrobe. The simple lines of the Maya box top suit skirts and pants alike, and it's one of the few tops I'll wear untucked.
In summer I often team it with this breezy pleated skirt from Sussan, but this is the first time I've tried to winterise the ensemble with the addition of tights, boots, and one of my (apparently numerous) long cardigans.
I like the look, but the whole lot went straight into the wash five minutes after I took this photo thanks to a nicely-timed spew from E. Ah, life's glamorous with a one year old