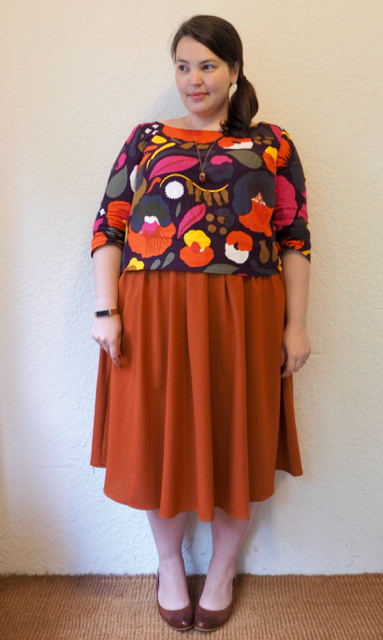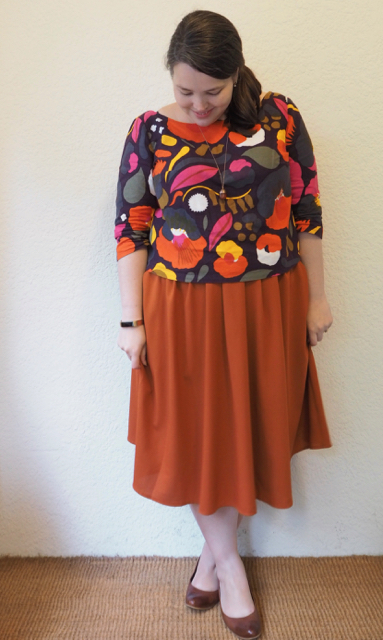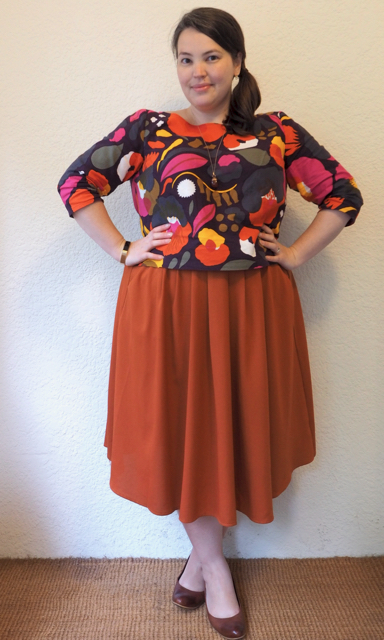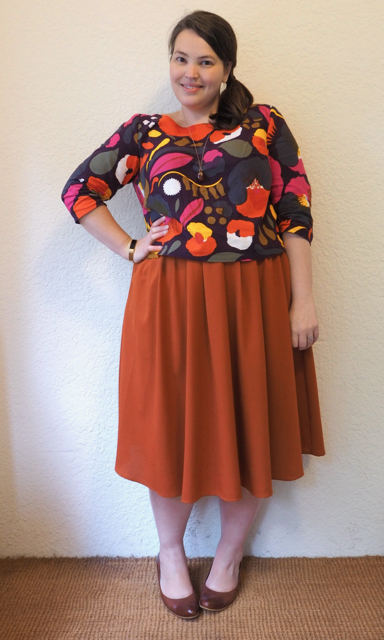 Top: DIY York Top with Marimekko fabric
Shoes: Edward Meller
I was paging back through my old posts to see the last time I blogged one of these York tops, and was staggered to discover that I hadn't yet!
Some months ago, a sewing buddy of mine sacrificed one of her Sundays to come over and teach me how to do a full-bust adjustment. I'm still getting the hang of doing them by myself, but the original pattern that she helped me draft – the Seamwork York – has had a very good workout – I've made four different versions in a variety of fabrics, including this gorgeous Marimekko linen.
The fabric cost a good $70 which was pretty spendy for yardage, but cheap compared to ready-made Marimekko clothing. I love the bold patterns and colours, and they're fairly difficult to find in plus sizes or in fabric, so I figured it would be an investment.
The York top is designed to be boxy, and normally I would have had to cut a few sizes larger to make sure it fit the Rack of Doom. With a full bust adjustment I can wear the smaller size, and the result is a boxy shape without being swamped.
I hemmed it fairly short – partly so I didn't have to buy so much fabric, but also because I wanted to play up that boxy cropped shape. As a result it doesn't tuck in very well, but I actually quite like how it looks with this full skirt from Modcloth.