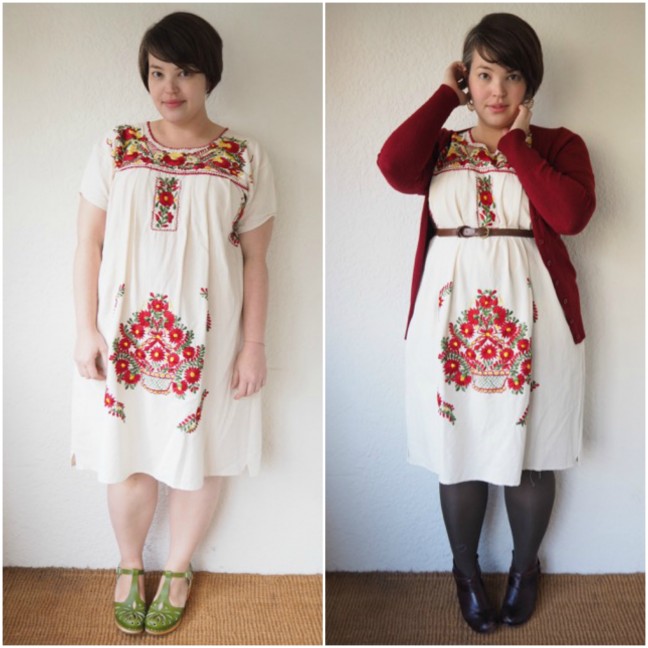 I bought this summery little smock dress in the height of summer, thinking it would be a nice breezy number to wear on reeeeaaallllllly hot days. It's the calico version of Little Tienda's "Las Flores" midi dress and it's a really lovely piece. At $139 there are cheaper Mexican-style frocks on the market, but speaking from personal experience they don't come close to Little Tienda in terms of quality and workmanship.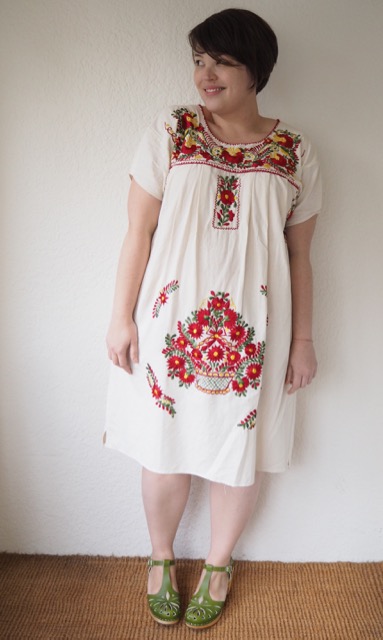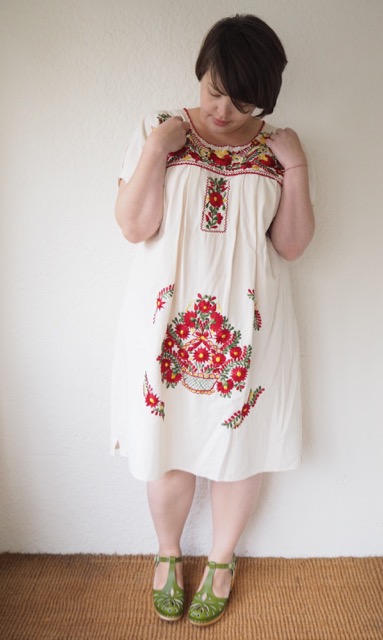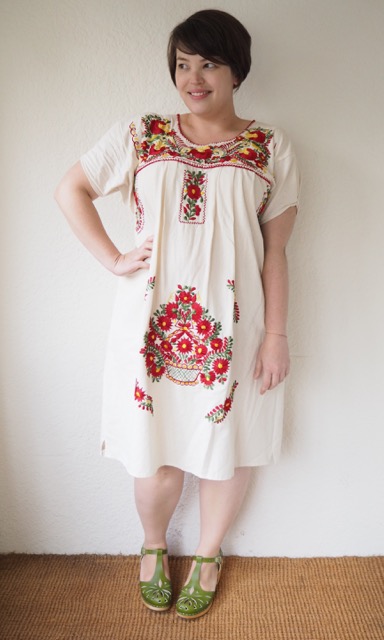 Dress: Little Tienda
Shoes: Swedish Hasbeens via Modcloth
The calico fabric provides a nice natural base for the gorgeous embroidery to stand out against. It's not as harsh as pure white, and the fabric has a kind of heavy softness to it. The flower motif really glows, it's impeccably sewn, and hasn't buckled the fabric the way I've found cheaper Mexican dresses do.
I'm wearing the XL, which fits with room to spare though I trimmed a few inches off the hem. I wasn't sure about the sleeves when it first arrived, so I ended up bringing them in a little with a tucked pleat – it's helped limit the amount of volume around my bust-line and streamline the silhouette a little.
In summer I wear it bare-legged with clogs or sandals, and minimum jewellery, since the gorgeous embroidery really adds everything you need in terms of frou frou.
But of course, it's not summer right now…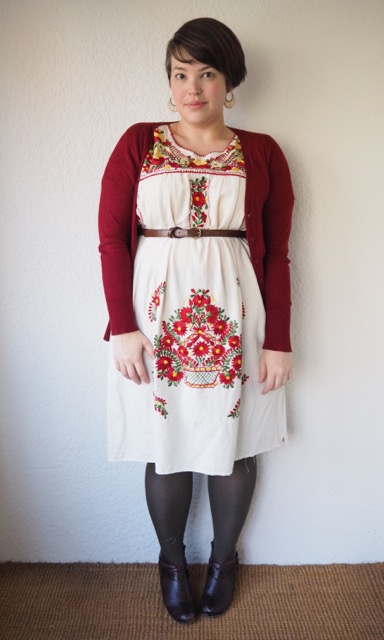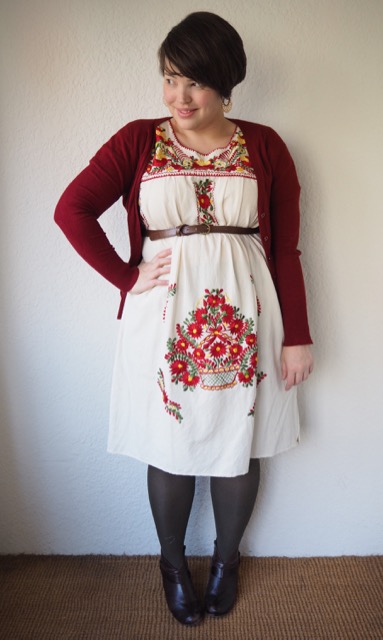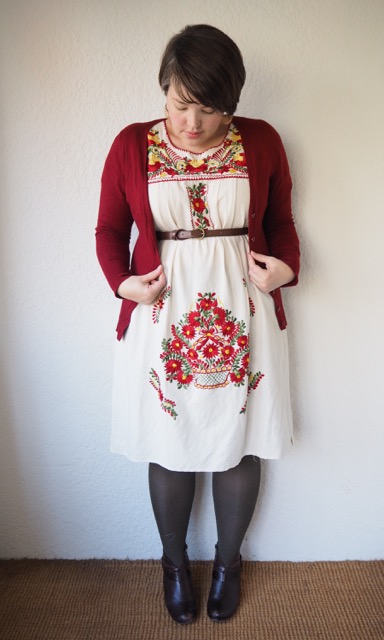 Dress: As above
Cardigan: Paper Scissors
Tights: Hue
Shoes: Miz Mooz
 I was surprised by how well this dress worked as a cooler weather frock, when combined with tights and a cardigan.
I'm wearing olive coloured tights that  pick up the green in the embroidery, but aren't too dark against the pale fabric of the dress. The deep red cardigan is the perfect hue to match with the flowers, and I added a brown belt – worn high – to give a some shape to the layers.
I kept the accessories minimal again – this isn't the kind of frock that needs a necklace or statement earrings – but I couldn't resist teaming them with the mother of pearl hoops that I'd bought from Etsy last year. They add the perfect finishing touch to a polished hippie-chic outfit that reminds me of summer on a grey day.