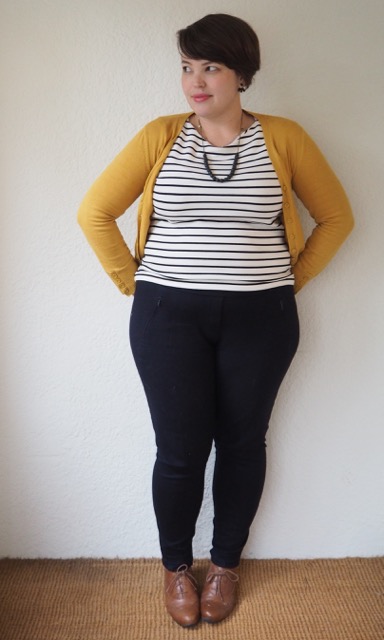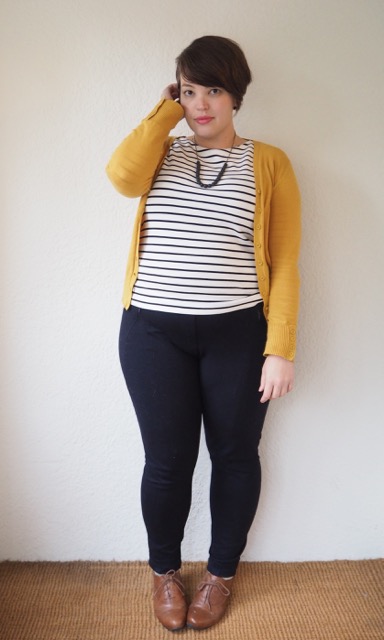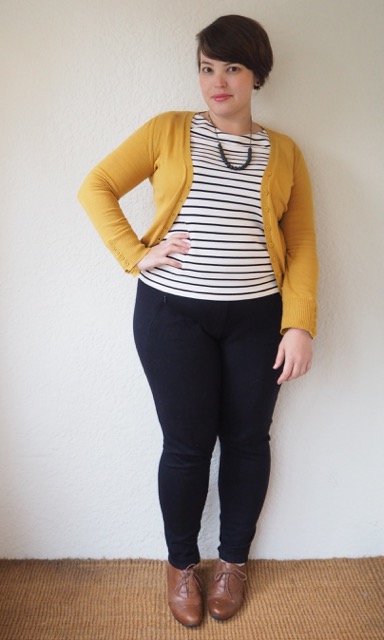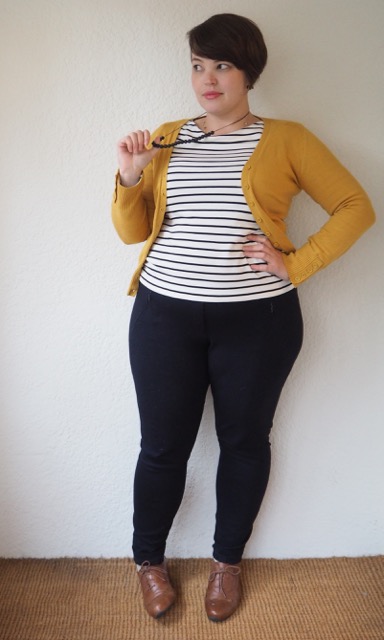 Top: Country Road
Cardigan: Glassons
Shoes: Ziera
When it's cold and wet I always find myself gravitating towards trousers, rather than my favourite skirts and tights.
These pull-on ponte trousers from Sportscraft are really the best of both worlds when it comes to comfort and style. They're stretchy and soft enough to lounge around in, but the heavy fabric and trouser detailing give them enough formality to be worn in a more professional context.
For casual weekend-wear I teamed it with a boxy striped tee from Country Road and a favourite mustard coloured cardigan. It needed a bit of something-extra, so I added the super simple black bead necklace that I made using this tutorial: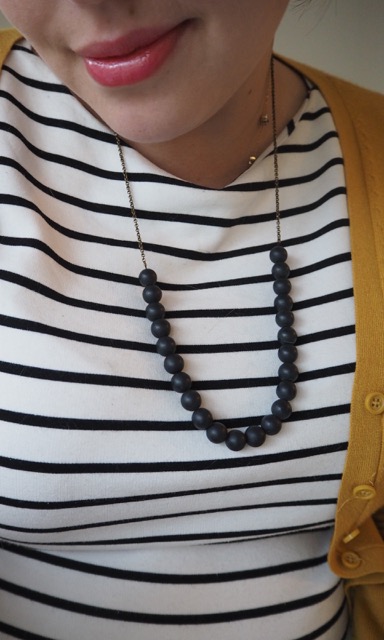 Necklace: DIY
I'm actually kind of loving the shoes at Ziera this season. When did wide-fit comfort shoes get so stylish? I've got my eye on a couple of pairs of ankle boots – I'm hoping to replace my Ara Fanny Boots which have never recovered from the salted pavements of New York – and I'm hard pressed to decide between the Lana and the Nebula. The little caramel-coloured booties that I'm wearing today are comfortable for walking, and the oxford/brogue detailing (that you can't see, because I didn't take any close-up pictures) is so swank.
A couple of people have asked for a close-up pic of The New Hair, so here we go!
I really love it – it's so easy to wash/dry/style – I'm really glad I took the plunge.