It's no great secret that I'm a big fan of Etsy. I've been shopping there since 2006, and it was the subject of one of the very first posts I ever wrote on Frocks and Frou Frou (Oh God, those old posts look so rough!)
Etsy Australia just announced the finalists in their Etsy Design Awards, and they've showcased some really wonderful Antipodean designers and crafters in the list.
They're running a competition for you to win a $250 Etsy Gift Voucher, just by letting them know who's your favourite amongst the 58 finalists.
I've placed my vote, but it was hard picking between each of the amazing artisans. Here were my favourites from the list: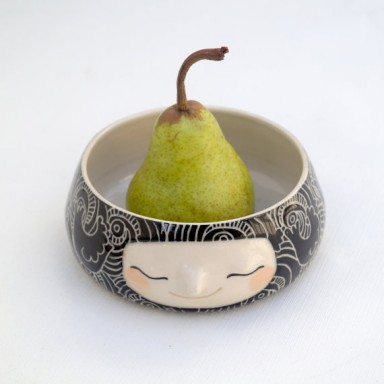 Belinism is a Brisbane-based ceramics designer, and the contented little face on this bowl makes me happy just to look at.
*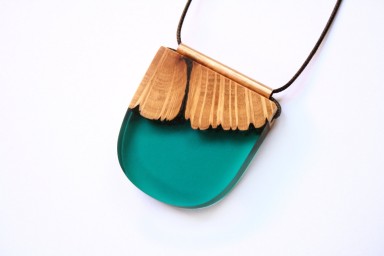 I pretty much have Britta from BoldB's entire shop in my Etsy wish list right now. She uses Australian wood and resin to create her gorgeous necklaces, rings and brooches, and I was one in every colour, size and shape. This one makes me think of coastlines; the yellow sand and deep blue water.
 *
Bubbles At The Head is based in Byron, and I covet her line of bold geometric textiles and cushions.
*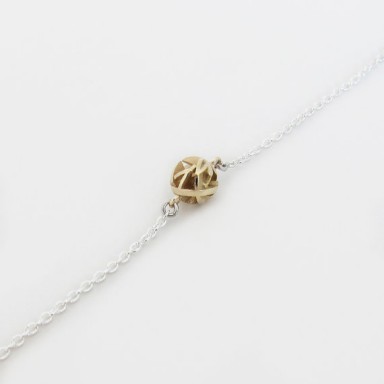 There's a delicacy, but also a real edginess to this 3D printed bracelet from Fairina Cheng. All of her jewellery has the same sculptural grace and contemporary aesthetic.
*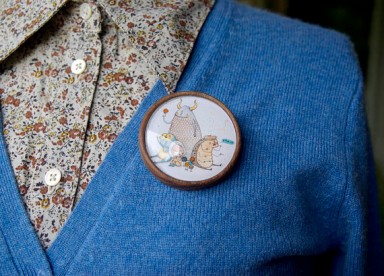 Hannakin's little sketches are just too cute for words, and this one (named "Everyone is Happy: Boy Beast Monster Adventure Gathering Friends friendly Cockroach Astronaut Spirit"… covers all bases, really.) has been made into an adorable brooch. She is Melbourne based, and also does little felt brooches and necklaces as well as limited edition prints.
*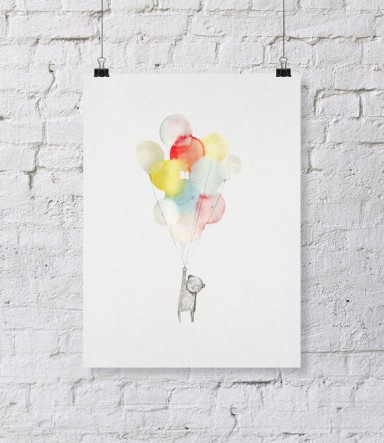 Another Melbourne-based artist, Jesses Messes, and I'm surprised that I haven't stumbled across her before now, because her art is right up my alley. This bear print would look quite at home on my walls!
*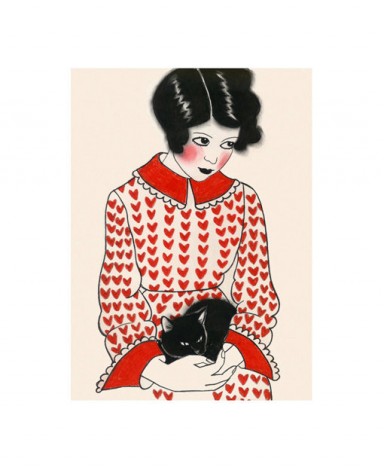 This print's a little more grown-up, and comes from Matouenpeluche and combines three of my favourite things: pretty dresses, the art deco period, and cats.
*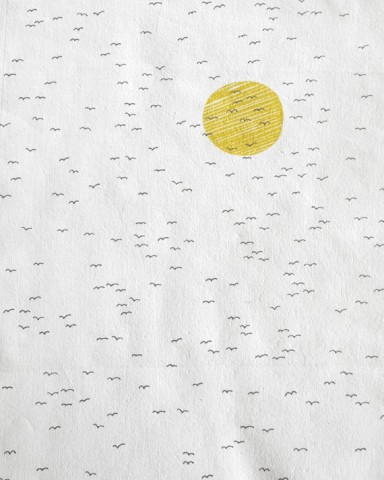 I'd be hard pressed to choose a favourite print from textiles designer Maze and Vale, but this fabric panel "Flight" has got to be up there. You do what you want with the panel: frame it, make it a cushion, whatever… personally I like the idea of this one as a tote bag, lined in sunny yellow with leather straps.
*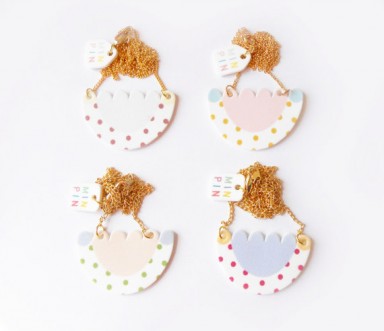 I see the team at MinPin occasionally at the Finders Keepers and MarkIt markets in Melbourne, and I'm always drawn to their use of colour and fun characters. This little collection of necklaces are so light and fun – I love the idea of them for bridesmaid's gifts.
*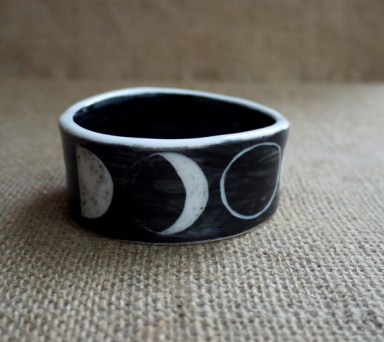 There's a lot to love at Mrs Peterson Pottery, especially for a space nut like me. There's a full moon brooch that's divine, some absolutely gorgeous cameo-inspired pendants and earrings, and this striking phases of the moon bangle.
*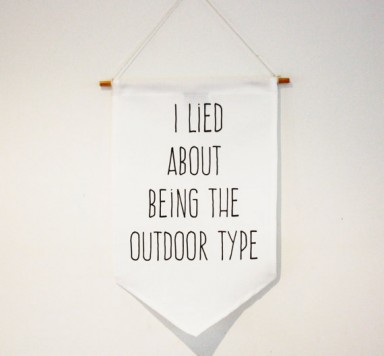 My Bearded Pigeon's signature item is a super-cute floor pillow printed with a world map, but they also have some really cute pennants with very true statements on them like "It's Nice to be Nice" and "You're Never Fully Dressed Without a Smile". For me, coming from the deepest, darkest realm of the dating world my catch-phrase is probably "I Lied About Being the Outdoor Type". (Enjoys: camping, tennis, the beach etc…. NOT)
*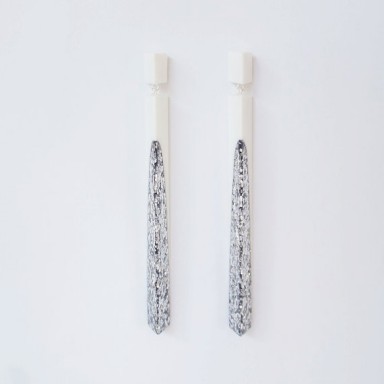 Many, many years ago I bought a cute red bow brooch from Pirdy which I still wear from time to time. Oh how they're grown up though! These elegant chandelier earrings are just divine.
*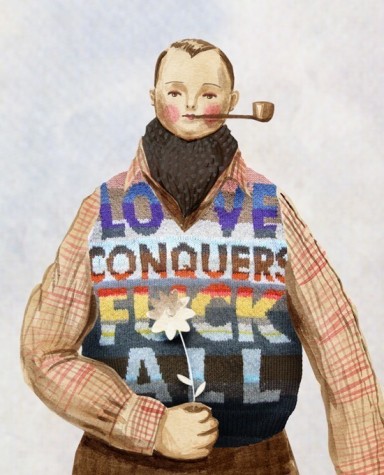 My dear friend Kate and I spotted the work of Sandra Eterovic earlier this year at a craft market at Fed Square. Her subversive folk-art inspired pieces caught both of our eyes (as did Sandra's "Yeah No" vest). After my experiences last year this print gives me the giggles a bit.
*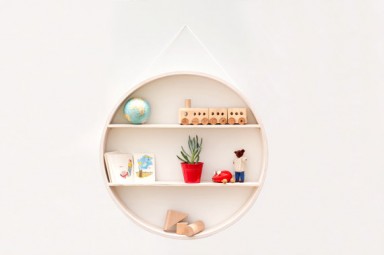 Everyone has little bits and pieces around the house. Mementos and souvenirs that accumulate like the flotsam and jetsam of a fulfilled life. This little mid-century inspired circular shadow-box from Senkki is a practical and effective way of displaying them.
*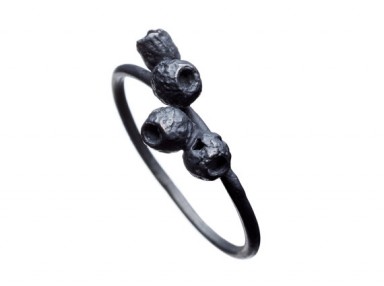 The oxidised gumnut ring from Shabana Jacobson is a dainty little piece of Australiana, but I have to admit I also have an equally soft spot for her quirky and contemporary enamelled stacking rings.
*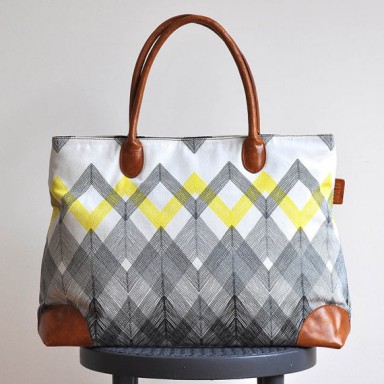 I'm one of those "everything and the kitchen sink" kind of people when it comes to bags, so this cool tote from Squeak Design speaks to me.
*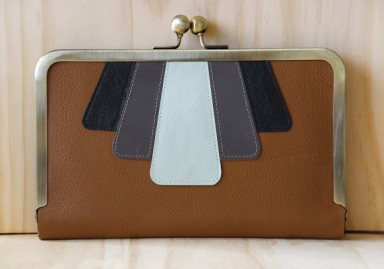 Truso's Deco-inspired wallets have been on my radar for a while now. They're made from reclaimed leather (from upholstery and fashion off-cuts) and vintage fabrics, so they're one of a kind. They're big enough to hold boarding passes, an iPhone, or a passport, so they're ideal all-purpose clutches for fashionable travellers.
*
I've barely scratched the surface of the list of finalists, but these are my favourites for the crown! Don't forget to vote for your chance to win the $250 Etsy gift voucher!
What would you buy if you won?
This post uses affiliate links. If you love what you see and click through and purchase I will receive a small commission which helps keep Frocks and Frou Frou from bankrupting me