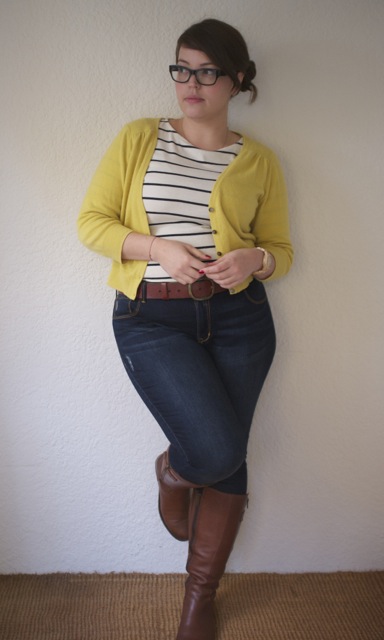 Top: Big W

Rockstar Jeans: Old Navy
Boots: Duo
With everyone under the sun carrying mobile phones these days I suspect that wrist watches have gone from being a functional piece of your wardrobe that you would choose according to its features (second hand, date, waterproof) to being much more a fashion statement like a pair of earrings or a pretty necklace.
You've got big steel watches with more dials than the cockpit of a jet, super sleek minimalist pieces with no numbers, bright lolly-coloured plastic watches that are usually only good for one season.
JORD do wood watches, and I've never seen anything like them before. They're chunky and a bit rustic, in a lovely "weekend away in the country" kind of way.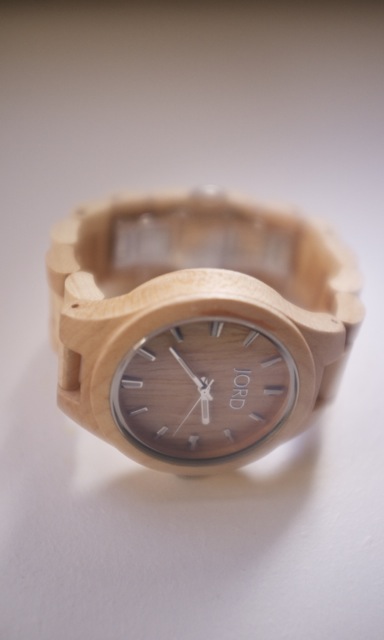 Inspired by the gorgeous hues and patinas found within different types of wood the guys behind JORD (meaning "earth, soil, land" in Swedish) set out to make a range of unique watches that are handcrafted from sustainable, globally sourced woods including bamboo, maple, sandalwood, cherry and teak.
Because each one is made from natural materials they're all completely individual. They have scratch-proof glass, and stainless steel clasps, so they're ideal for people who suffer from allergies due to nickel and cheap metals.
JORD is really keen to continue building their brand internationally, and asked whether they could send a watch to me for review.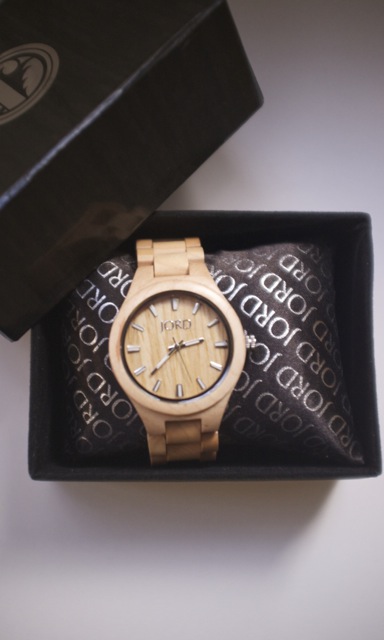 I chose the Fieldcrest in Maple, which arrived nicely boxed and packaged.
It's not the smallest watch; the face is 30mm in diameter in a 39mm setting and the band measures 20mm in width. But as I said above, watches these days are designed to make a statement, and JORD's watches certainly do.
It's a simple and minimalist design that suits today's casual weekend outfit of boots, jeans and cardigan perfectly.