In my travels to find a rainbow dot blouse I kind of stumbled across this recipe for cake batter rice crispy treats (you know what Google's like), and they looked so pretty I thought I'd give them a try.
The recipe's really quick and easy, and would make a great little treat at a special event.
2tbs butter
120g marshmallows
1/4 cup dry packet cake mix (vanilla or butter flavour)
2 1/2 cups of rice bubbles
25g 100s and 1000s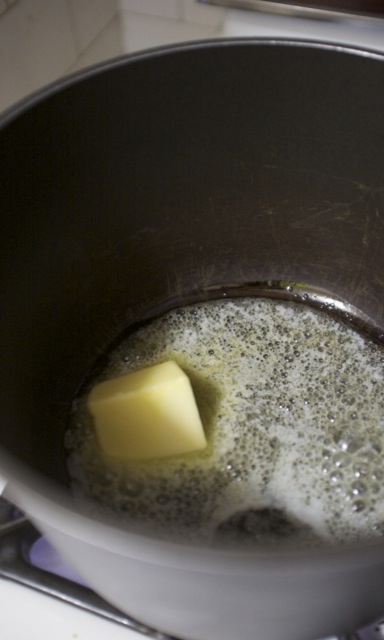 Step 1. Melt the butter in a large saucepan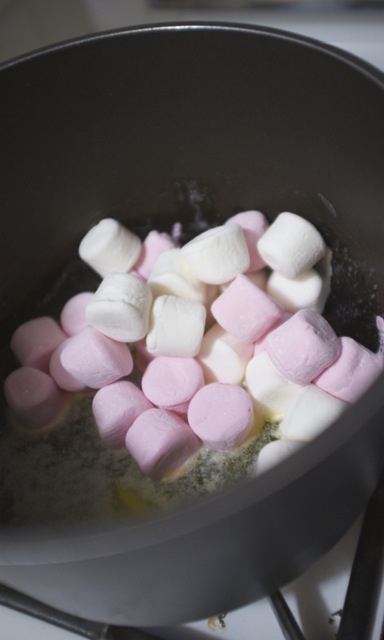 Step 2. Add the marshmallows to the saucepan & turn the heat down low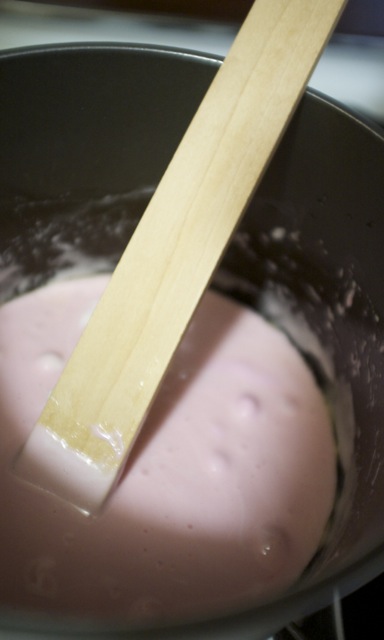 Step 3. Stir until the marshmallows have melted, then remove from the heat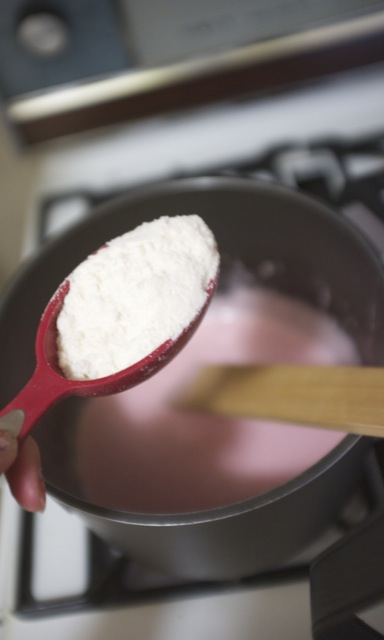 Step 4.  Add the dry cake mix and stir in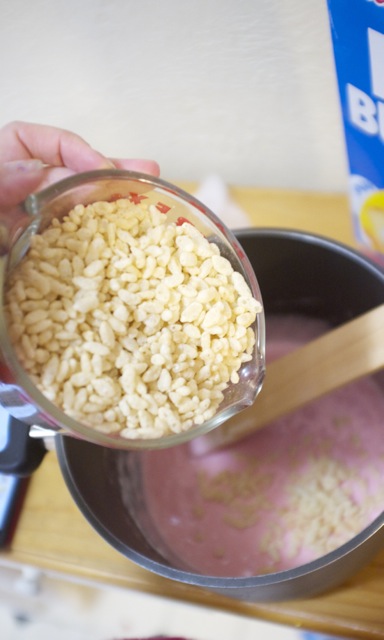 Step 5. Add the rice-bubbles and stir in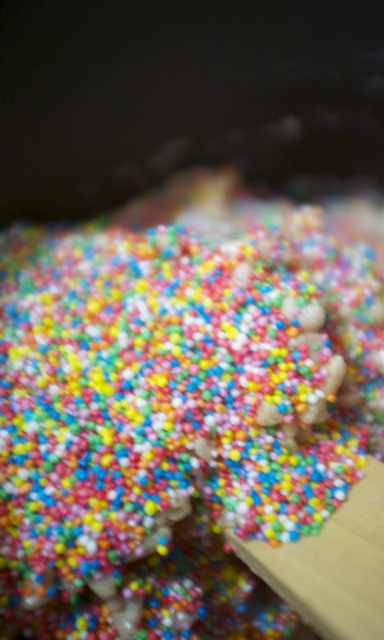 Step 6. Add the hundreds and thousands, and – working quickly! – gently mix through. Don't be too vigorous with this step or the colouring will run!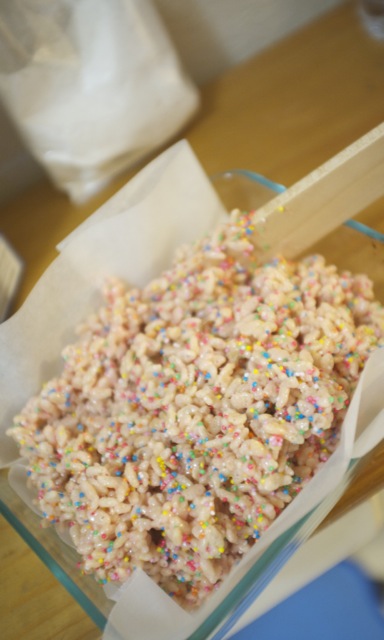 Step 7. Pour the mix into a deep dish that's been lined with baking paper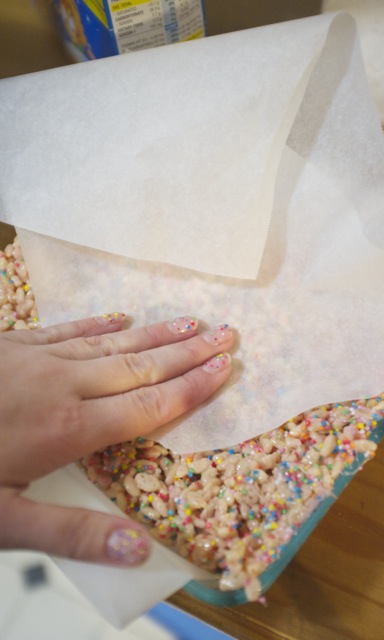 Step 8. Using another piece of baking paper you can smoosh the slice flat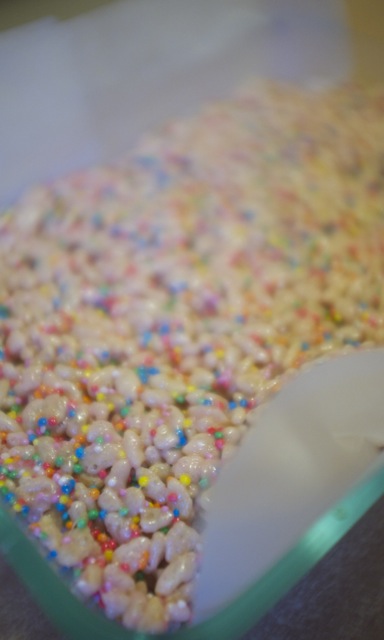 Step 9. Let it set for about half an hour – it doesn't have to go in the fridge, it should set at room temperature.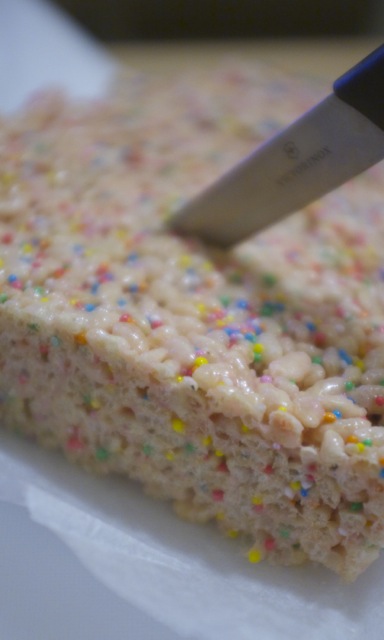 Step 10. Once it's set you should be able to cut it into squares with a shape knife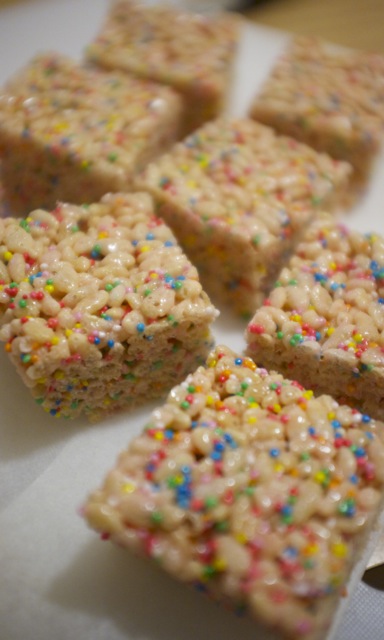 Enjoy!