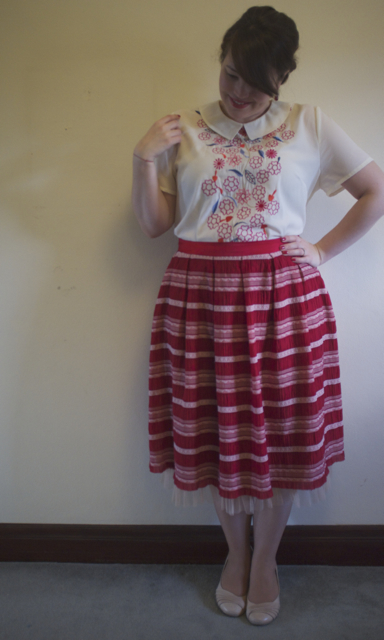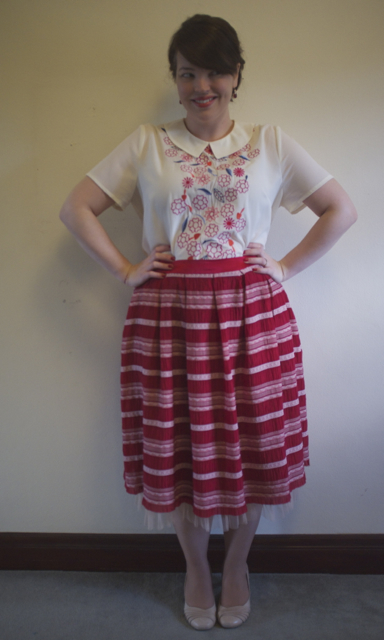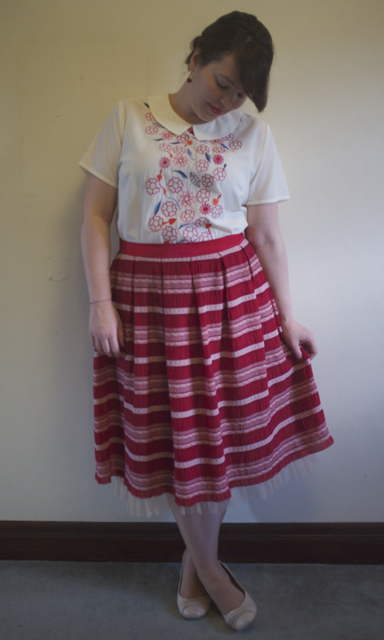 Top: "Flower Patch My Drift Top" Modcloth
Skirt: Chitra's Closet
Shoes: Wittner
A weekend or so ago I was incredibly lucky to be invited to attend a high tea and runway show celebrating the upcoming spring racing carnival and the delicious outfits that Chitra Mangma of Chitra's Closet has developed for the season.
This lovely skirt is one of Chitra's from a few years ago, and it's a great favourite of mine. It exhibits all the usual elements that make the clothes from Chitra's Closet such beautiful keepsake pieces: Exquisite textiles, impeccable workmanship, and little bonus details like a contrast lining, or the netting frill that peeks out of the hem of this skirt.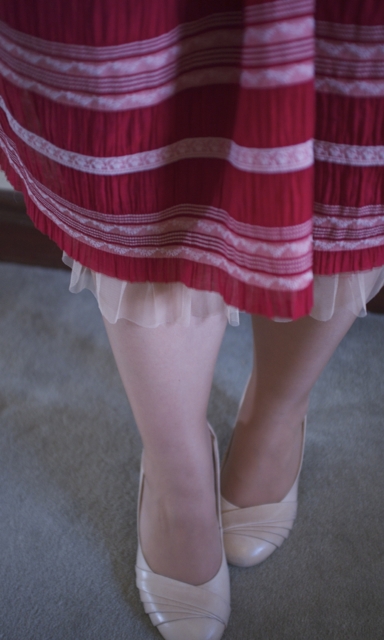 I teamed it with one of the brand-new pieces that I've bought from Modcloth. This absolutely gorgeous embroidered "Flower Patch My Drift" blouse from the indie brand Moon Collection.
It's got a wide sailor collar, and buttons elegantly down the spine, and the embroidery is a bold but intricate floral motif.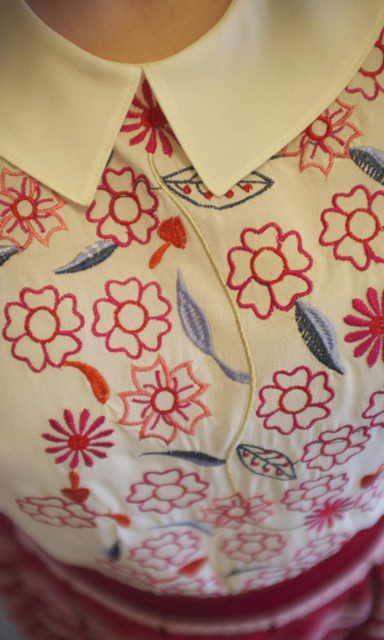 It dresses up nicely, as you can see, but I've also worn it with jeans and a cardigan for a more casual look. Because of the boxy shape, it actually dresses down really well. The fabric's a not particularly lovely polyester, but I suppose the bonus is it doesn't crush in the slightest. I crammed this into my carry-on suitcase last time I went on an interstate business trip, and it came out the other end as fresh as a daisy.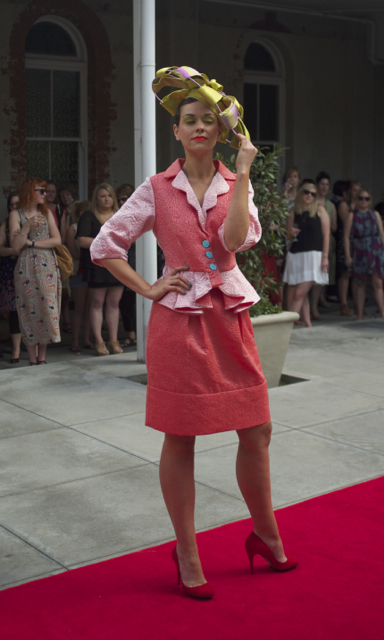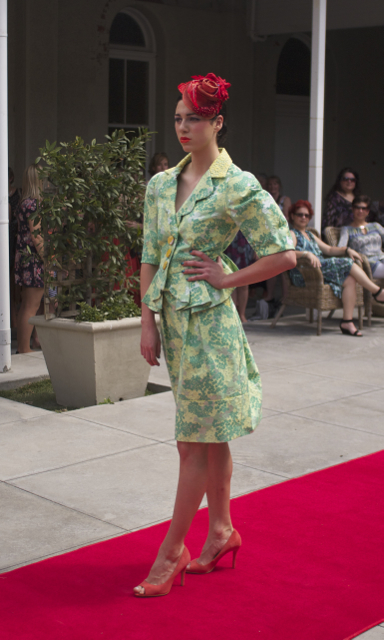 Typically, the clothes coming down the runway at the fashion show were beautiful. A riot of colour and interesting details, classic silhouettes and ladylike styles. The suits above are perfect for the racing season. Elegant without being understated. And the fun this is you can wear the pieces separately for a completely different look. That green skirt with a fitted tee? Perfect.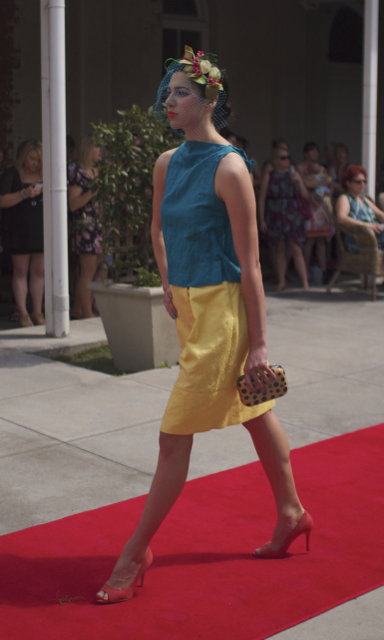 I love the combination of turquoise and buttercup yellow…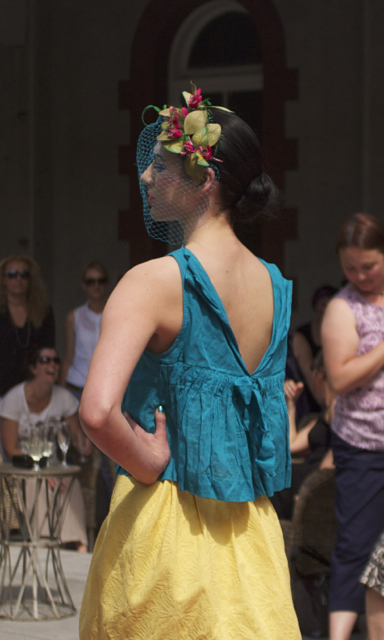 …and the pleated feature back is divinity, and would be blissful on a stinking hot day.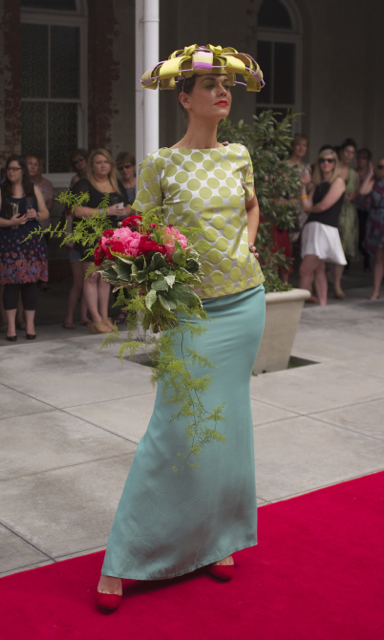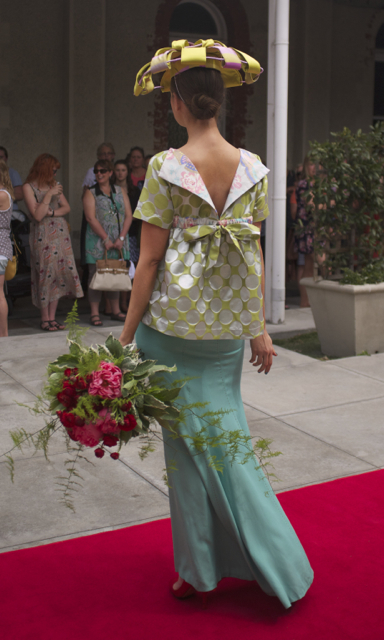 I'm becoming more and more attracted by voluminous, boxy tops this season. Theoretically they shouldn't work on my busty frame, but I just recently bought a corker at Asos (which you'll see as soon as I get around to taking some pictures) and it's actually surprisingly flattering.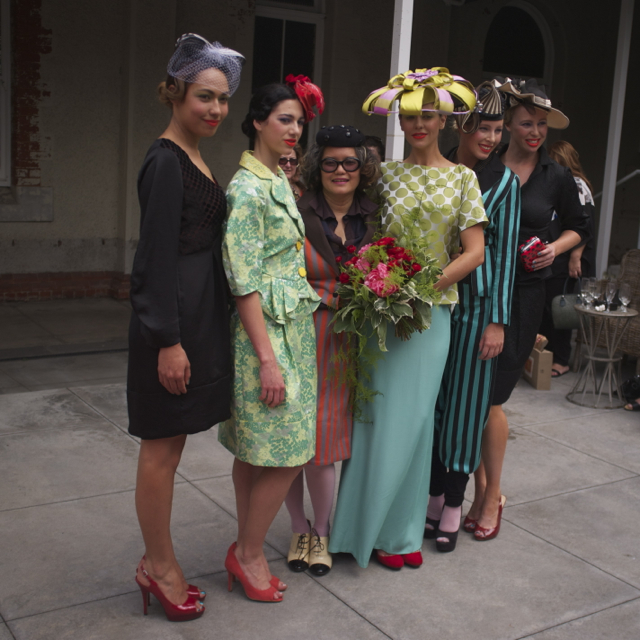 Thank you to Chitra for inviting me to attend the fashion show!