Dress: Sohomode
Shoes: Wittner
My beautiful friend Callie got married on Saturday, to her wonderful beau Gareth.
Long time readers of Frocks And Frou Frou might recognise both names from my own wedding to The Sophisticate. Callie was my gorgeous uber-bridesmaid, and Gareth the amazing minister who performed the service.
Callie looked STUNNING in her full chiffon skirt and a navy blue top. Elegant and timeless, and just so beautiful. And she wore Chie Mihara's on her feet, which were just spectacular. I was so excited to be able to attend their wedding, and it was such fun! There was trivia, and puppets, and hilarious musical interludes.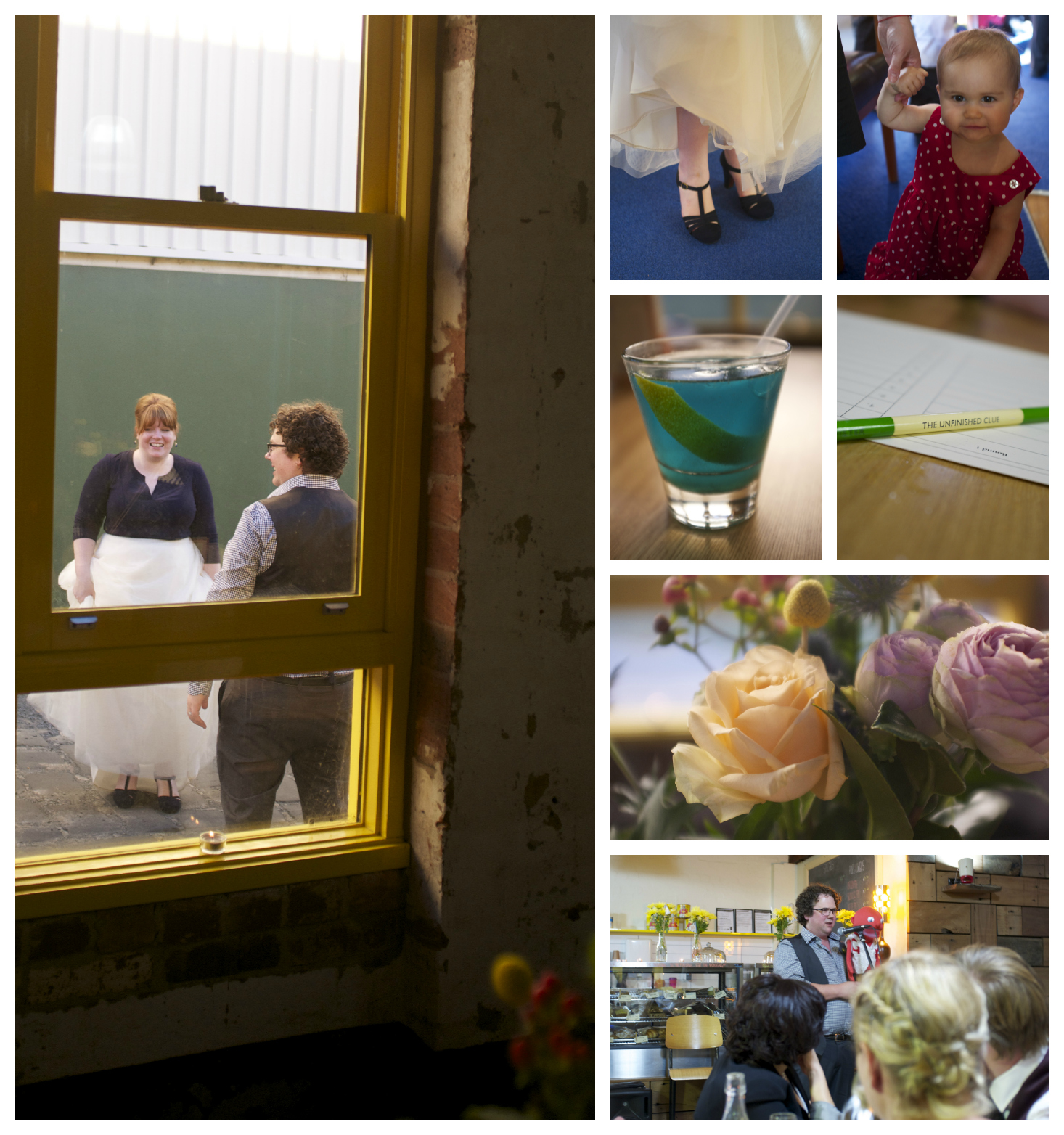 It was surprisingly warm for an April wedding – 26 degrees, and the most perfect sunny day. I wore my new Sohomode dress, and blinged it up with some sparkly accessories.
Both earrings and bracelet were bought when I was shopping for my own wedding. The earrings are outrageously sparkly and came new from one of the bridal shops along Sydney Road where I bought my wedding dress. The bracelet is one of several vintage rhinestone bracelets that I bought off eBay.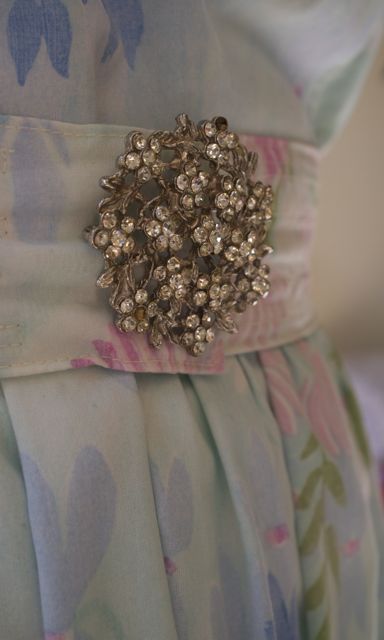 I turned the sash that Louise had made for the dress inside-out and fastened it with a rhinestone brooch, unexpectedly emulating Callie's "something old" wedding brooch, which she wore at her waist. It's a brooch that several generations of her family wore on their wedding days, and it was the most perfect finishing touch to Callie's outfit.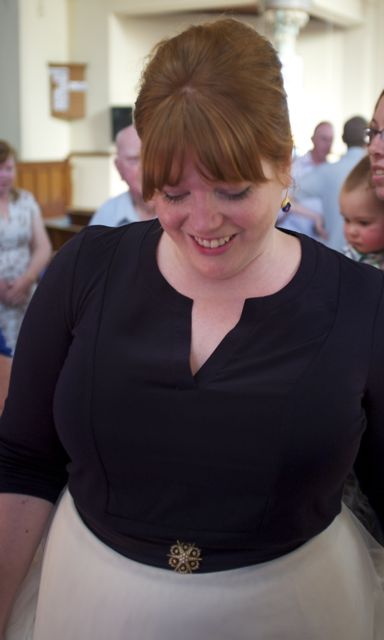 I was pretty pleased with my DIY nail-art, too.
I used this Washi-tape nail art tutorial to do little pink glitter love-hearts over nude nails.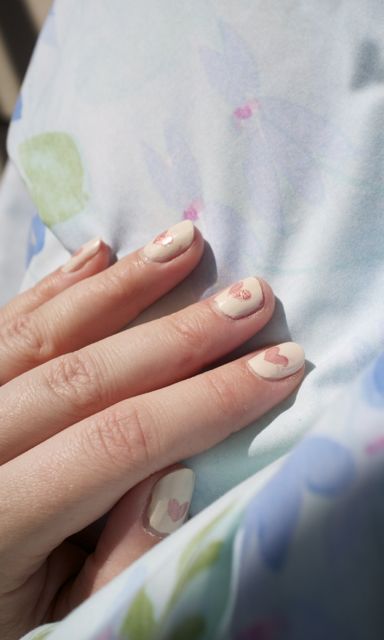 Not bad for a first try, I thought!