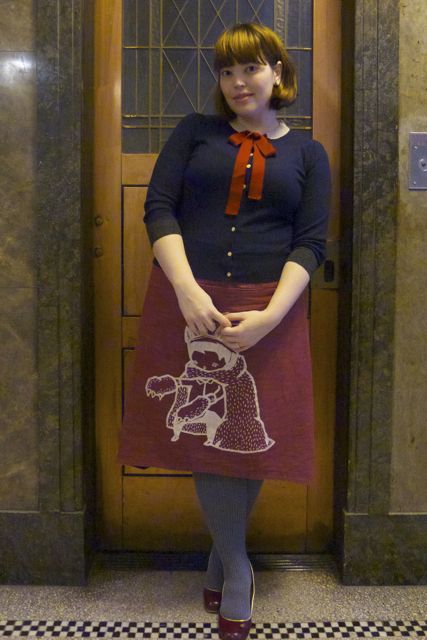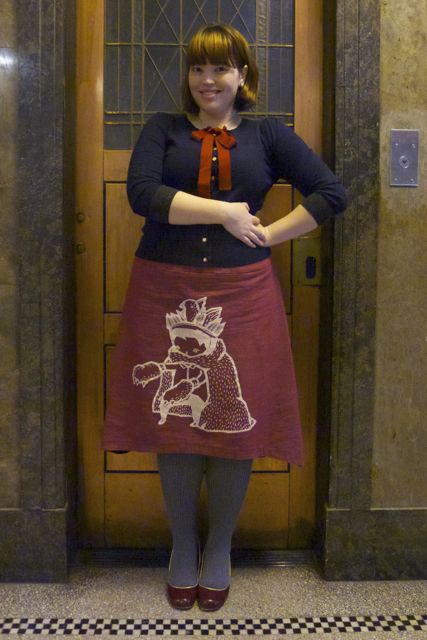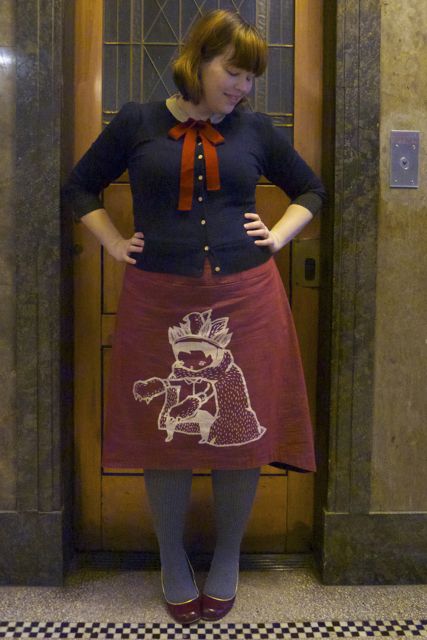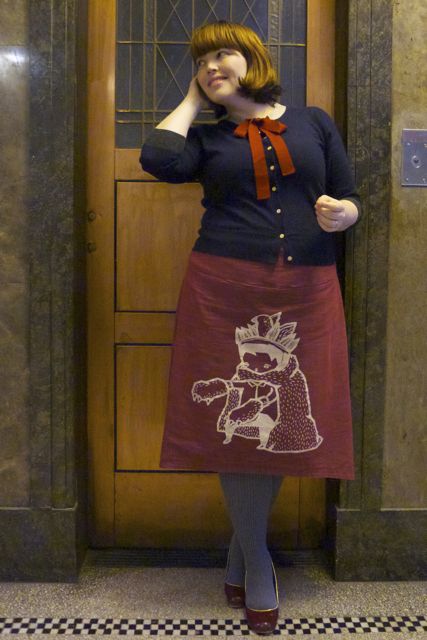 Cardigan: Friends of Couture
Skirt: Queen Clothing
Tights: Sussan
Shoes: Poetic Licence
Hello, stranger!
After a brief hiatus (including going away for sales conference) I'm back on board at Frocks and Frou Frou.
May(de) was exciting, and surprisingly hard work! From choosing an outfit in the morning, trying to get home in time to photograph it with at least a leetle natural light, then blogging as well, phew!
I wanted to give a shout out to a few bloggers who came along for the May(de) ride: posting outfits they'd made or remixed themselves, including Suzy from Suzy Bee Sews, who made a cute Parfait blouse from my favourite dress pattern company Colette, and Tempest from Ellomennopee who remixed a couple of super cute dresses (including a really clever idea for turning a round neck into a ruched v-neck)
Also, it's not officially a May(de) project, but Donna's rescued/remixed "Donut Dress DIY" has got me on the hunt for a cute vintage doily that I can use to pretty up a plain top.