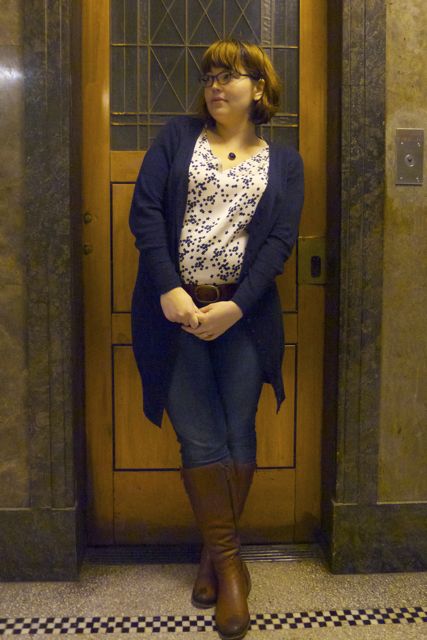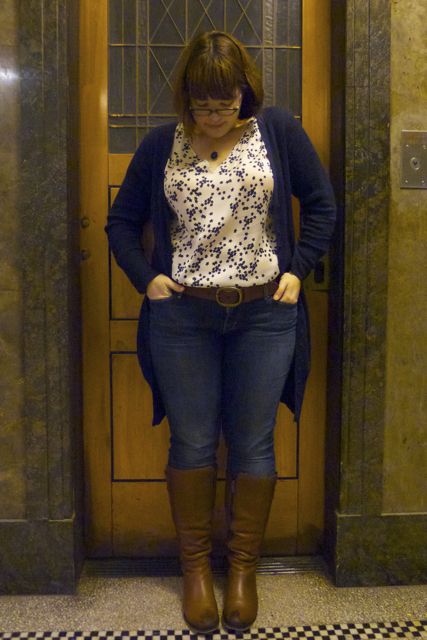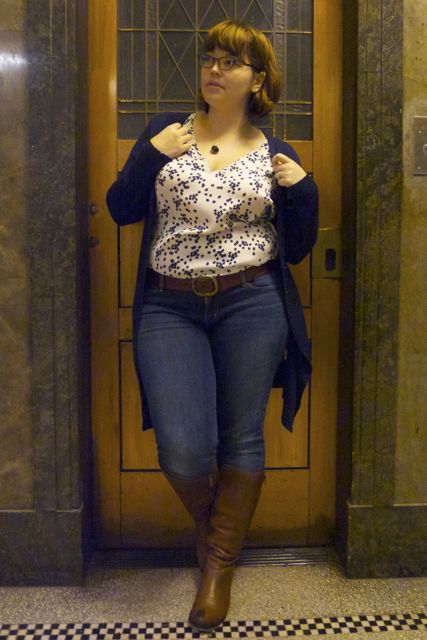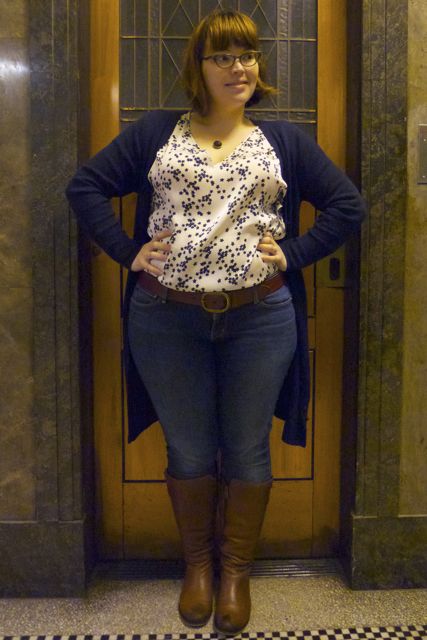 Top: Zara
Cardigan: Table 8
Jeans: Levi Curve
Boots: Duo Boots
Belt: City Chic
Dear oh dear, that's two days in a row that I haven't blogged. I'm so sorry – I've been badly under the weather – I took two days off work, and have more or less spent the entire weekend in bed, apart from a very welcome visit from my bridesmaid Bella on Saturday.
The sweet girl had surrendered her jacket to a friend, and was wandering the city in her t-shirt, bravely pretending that she wasn't freezing to death. So we went to my favourite cheapie cardigan shop – Cocolatte – and bought her a cardigan, then came home and remixed some hearts onto the elbows with my still prolific quantities of wool roving.
I wore the one item I've been able to find that fits from UK powerhouse Zara; a star-print blouse.
Little-known fact about your blogger: I am obsessed with space.
When I was a little girl I wanted to be an astronomer (this was before I discovered how much maths was required) and I must have been the only child excited by the prospect of a world-ending comet; I was sure that the government had a Plan, and we'd end up in giant spaceships travelling the universe, a la Star Wars.
I've grown out of the "astronomer" stage now, but I still have a bit of a thing for stuff that reminds me of the night sky, which is probably why the moment I saw this amazing midnight sunstone necklace on etsy I knew I had to have it: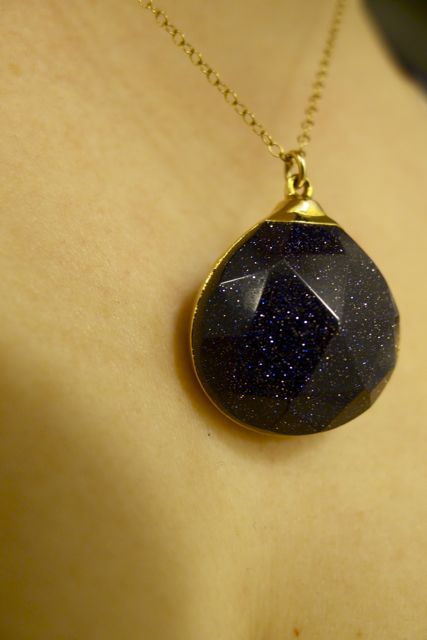 Necklace: Friedasophie
The necklace has the most beautiful sparkle (my photo really REALLY doesn't do it justice) it looks like a big chunk of the night sky.
It's another stretch for my "May(de)" criteria, but I'm running out of cold weather custom-made items! A few more days to go, but I've got at least one DIY project in the works, so sit tight!