So, where were we?
That's right; while my bridesmaids and I were taking the not-so-long, but wobbly-kneed walk towards Terrara's main house where we would wait to make our Grande Entrance, this was happening under the trees: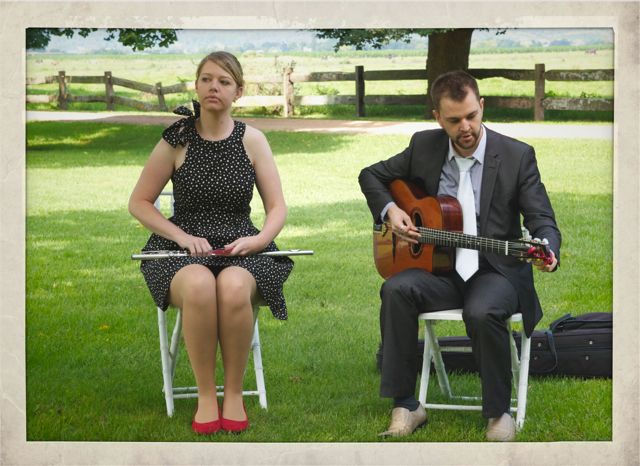 My brother Wim & friend Sarah warming up. They played me down the aisle to "Somewhere Over the Rainbow".
The Sophisticate's family, looking laid-back and relaxed.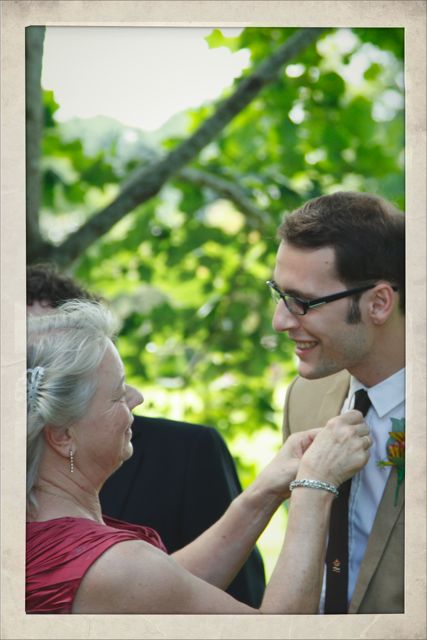 I love this photo of my Mum performing last-minute adjustments to The Sophisticate's vintage tie. (See! I promised you all some photos of the groom!)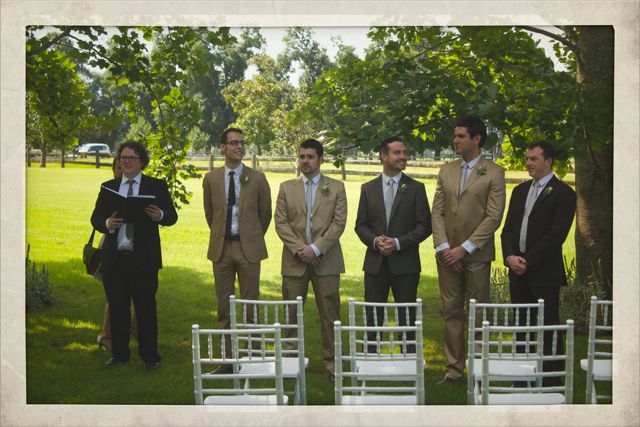 The Sophisticate's groomsmen were in various shades of tan and brown. They sourced their own suits, and The Sophisticate gifted them matching shirts and ties. With the girls in mismatched floral prints, it just made sense for the groomsmen to be able to express their own sense of style as well.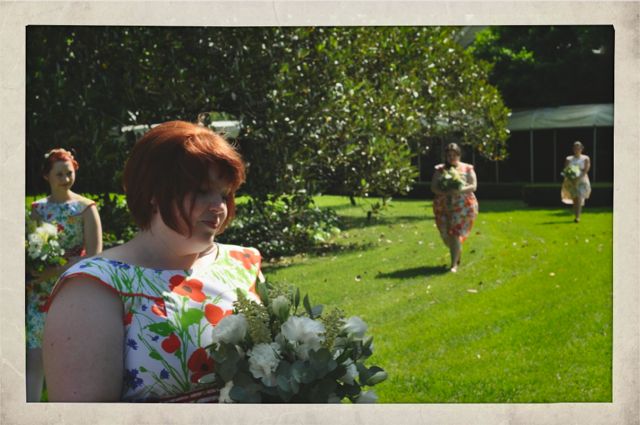 Don't the girls look amazing in the sun?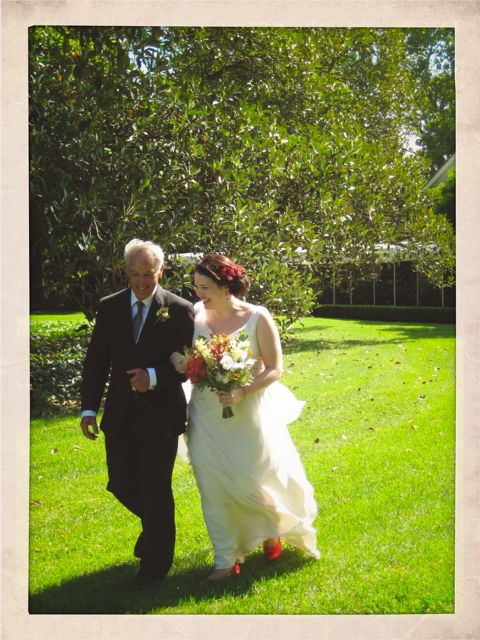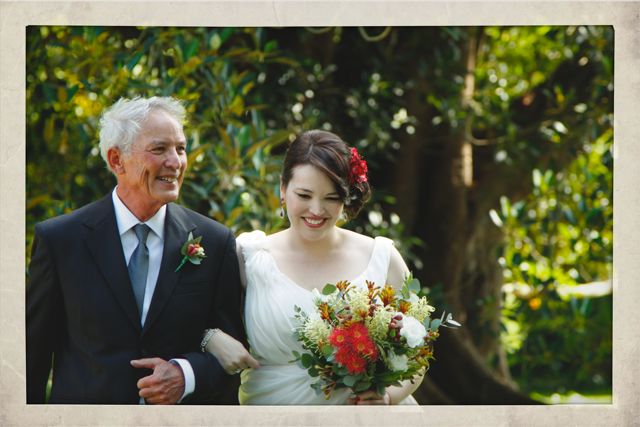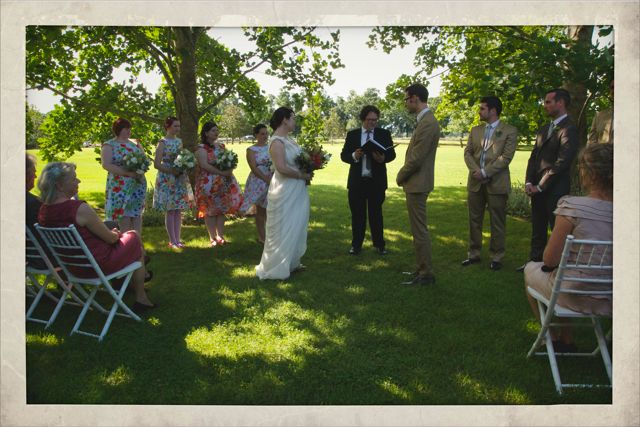 Our minister, Gareth, was on loan from my lovely bridesmaid Callie. The two of them just got engaged themselves a few months ago. Wonderfully exciting! Having a friend marry us meant an enormous amount to me, it made the wedding much more personal and intimate.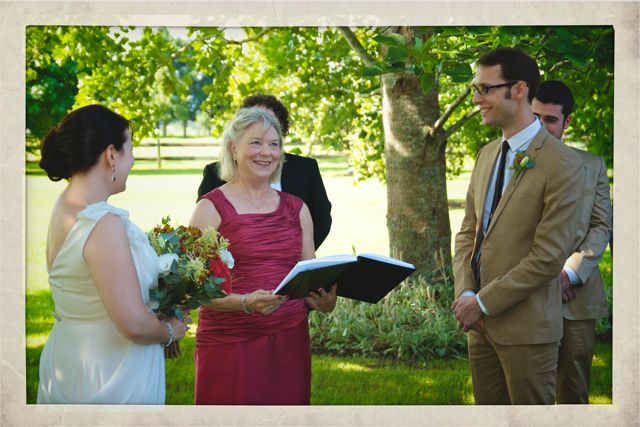 My Mum did the reading for us. We chose 1 Corinthians 13 (Love is gentle, love is kind).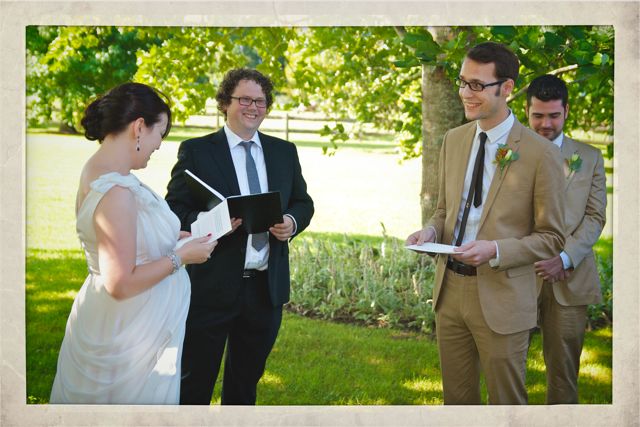 We wrote our own vows. After reading about it on A Practical Wedding I suggested to The Sophisticate that we present them like a conversation. It broke it up a little, made it more spontaneous for our guests, and (most importantly) it gave his tends-towards-emotional-overwroughtness Bride the opportunity to take a breather between each vow. It worked perfectly, it was funny and sincere. Laughter and tears. Among other things, he promised to fill me in on LOLcat memes, and I promised not to take up more than three-quarters of the wardrobe space (I may live to regret that one)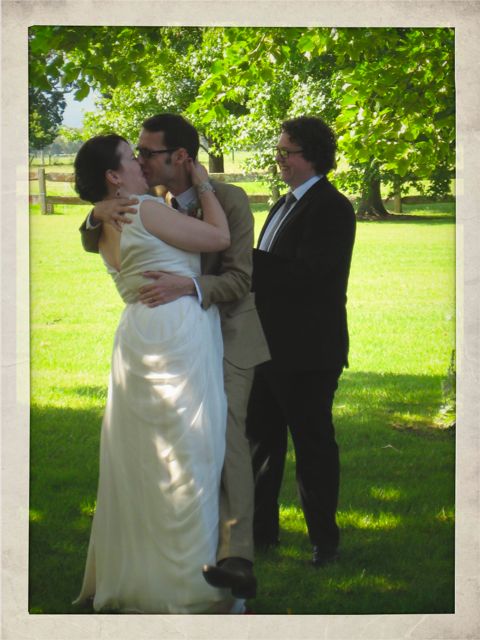 A kiss…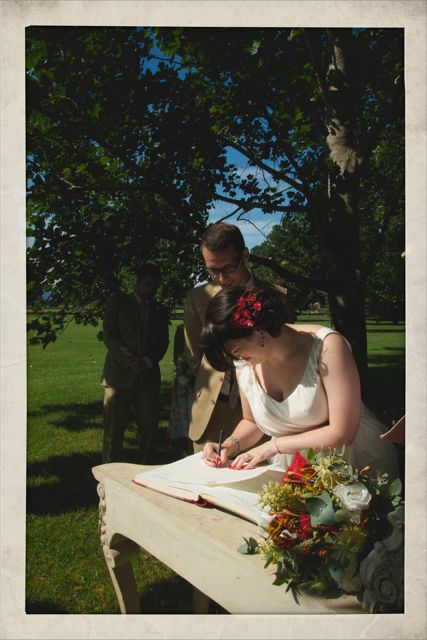 The important business of signing the paperwork…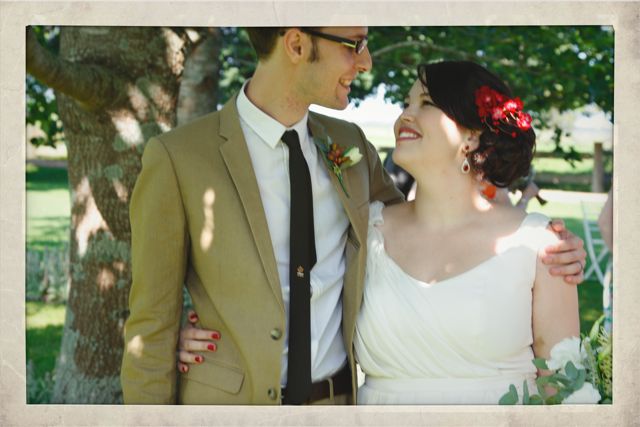 And the deed is done. Presenting Mr & Mrs Sophisticate.