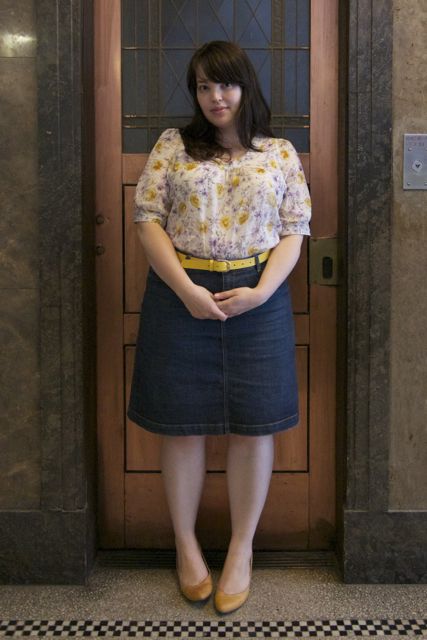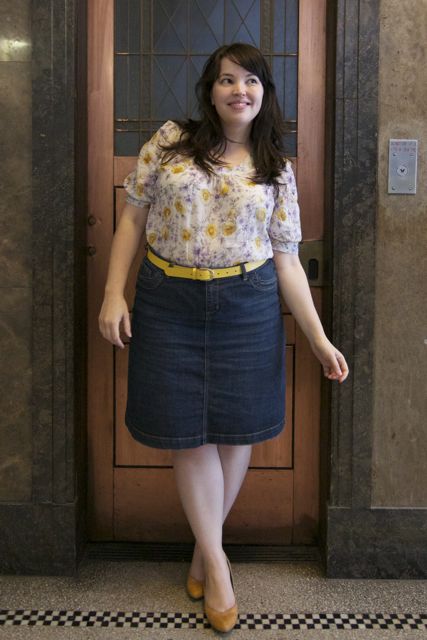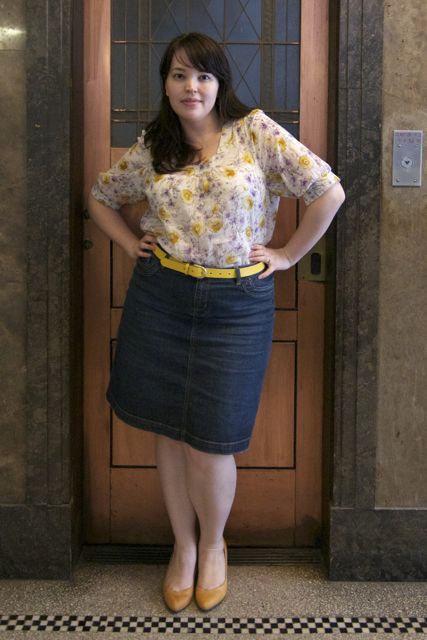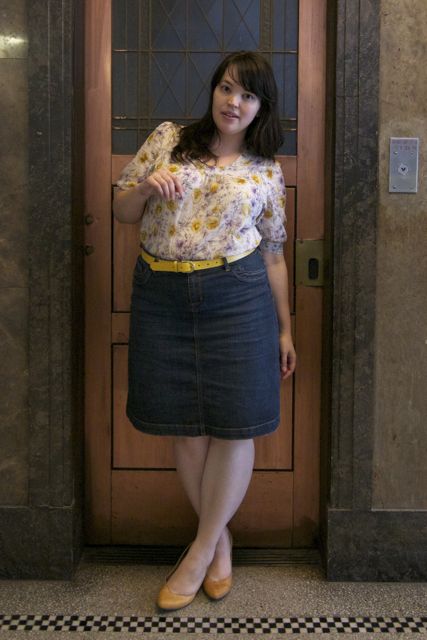 Blouse: Sportscraft
Skirt: Sussan
Belt: Sussan
Shoes: BC Footwear
I finally found them: Mustard yellow shoes.
They're called "The Winner's Circle", have a squat little heel – perfect for walking in – and are lined in fabric, meaning I can wear them sans socks. The slightly pointed toe has a bit of an eighties feel, but shows off a peek of toe cleavage, which I always quite like.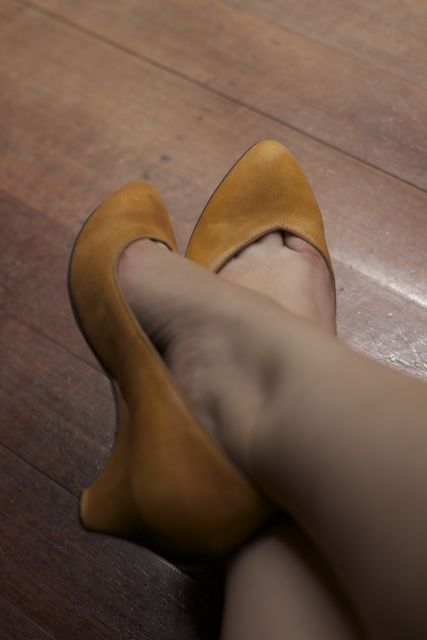 They're from a vegan shoe company, so they're not leather, and aren't moulding to my feet as quickly as my shoes usually do (give them time, I guess) but they have an incredibly flexible sole and are pretty comfortable even over long days on my feet.
And they were surprisingly affordable, especially considering that they came from US-based department store Nordstrom, and the last time I ordered from there it cost as much to ship, as these shoes cost in total.
I'm not sure if cheaper shipping at the US department stores (watch out, Bloomingdales are offering cheap shipping as well. Currently free for orders over $200, in fact!) has been going on for a while, and I never noticed, or whether it's a more recent thing, but one thing I am sure of… My pre-wedding spending-ban might be in trouble.
I bought the 9, even though I'm usually an 8.5 Australian, since I always find it easier to wear too-big shoes than too-small. Honestly, I probably could have gone with the half size smaller though, as these are pretty roomy. They cost $70, plus $20 shipping, which STILL shapes up cheaper than most shoes in Australia. Win!

Meanwhile, I promised you a sneak peek of our Terrara visit, so click through for more if you're interested, or not if you'd rather wait until after January for our Big Reveal .
SPOILERS AHEAD!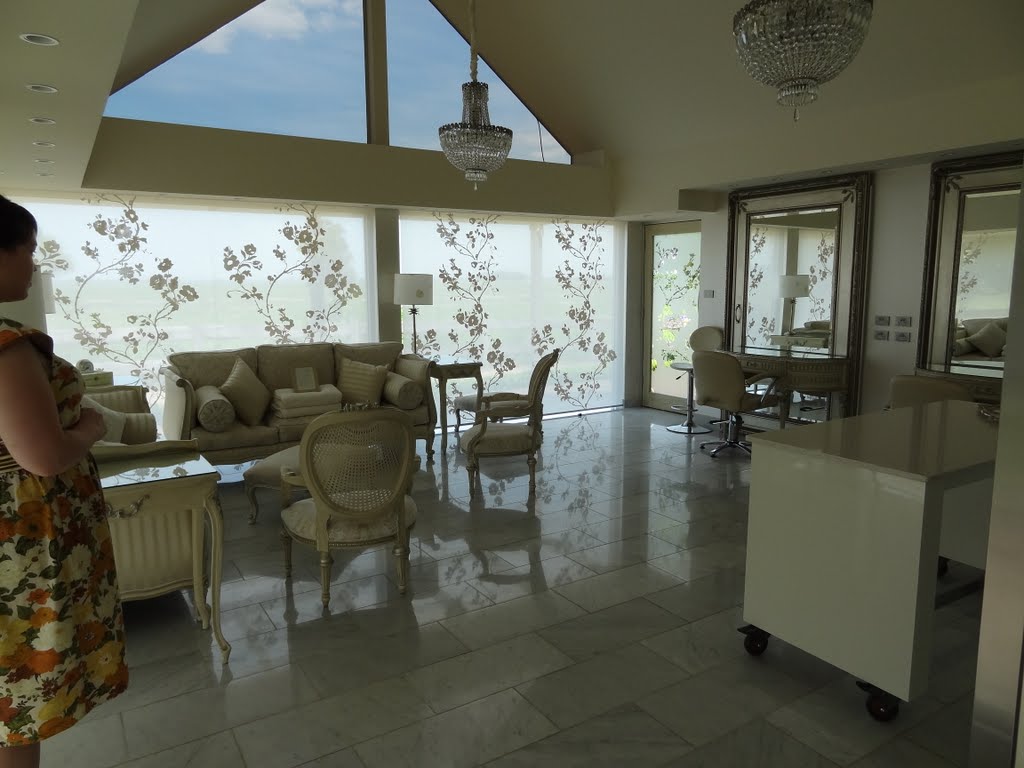 The Bridal Salon where my "maidens" and I will prepare in luxury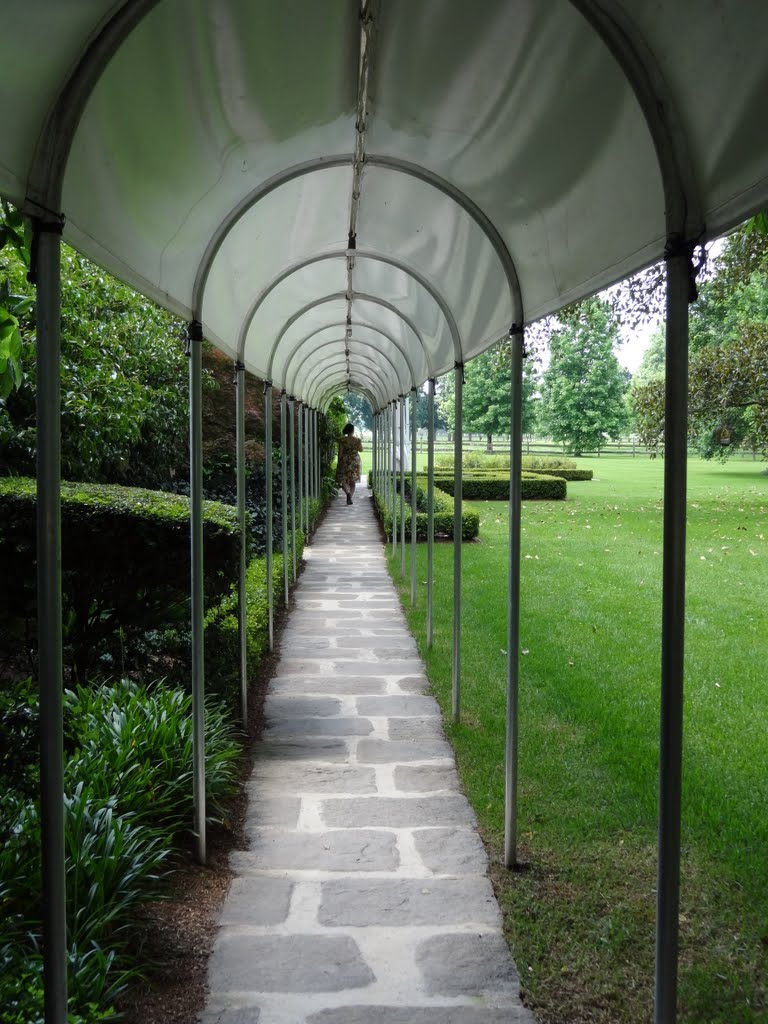 The route I'll take from the Bridal Salon to the ceremony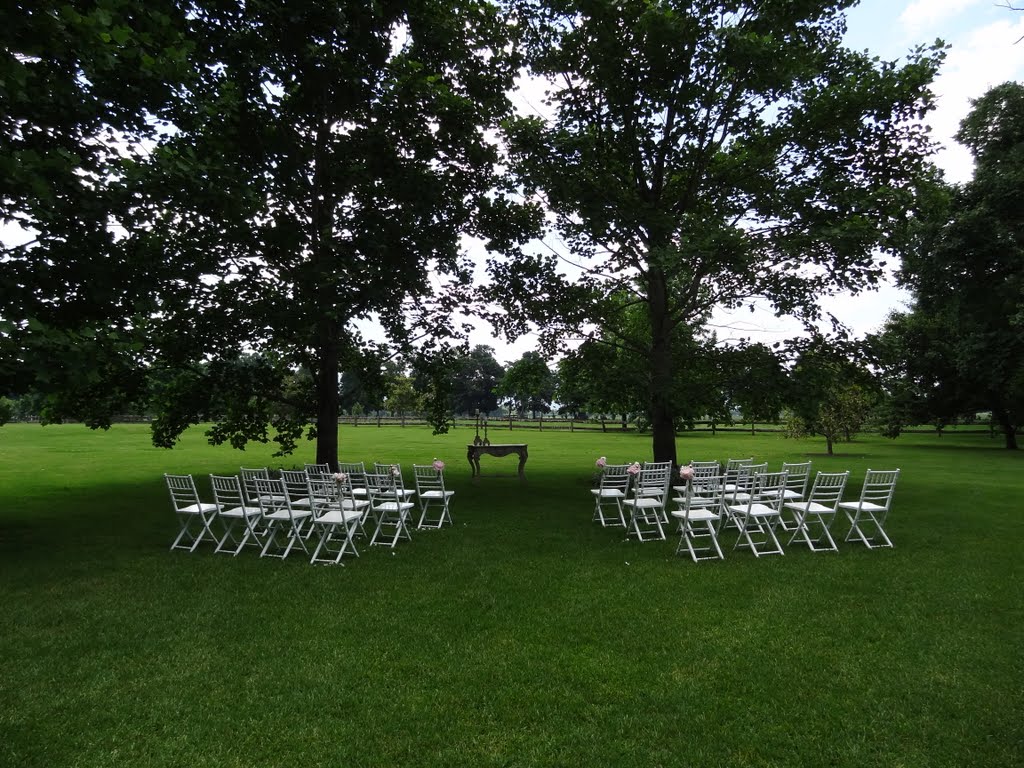 Where the ceremony will be held!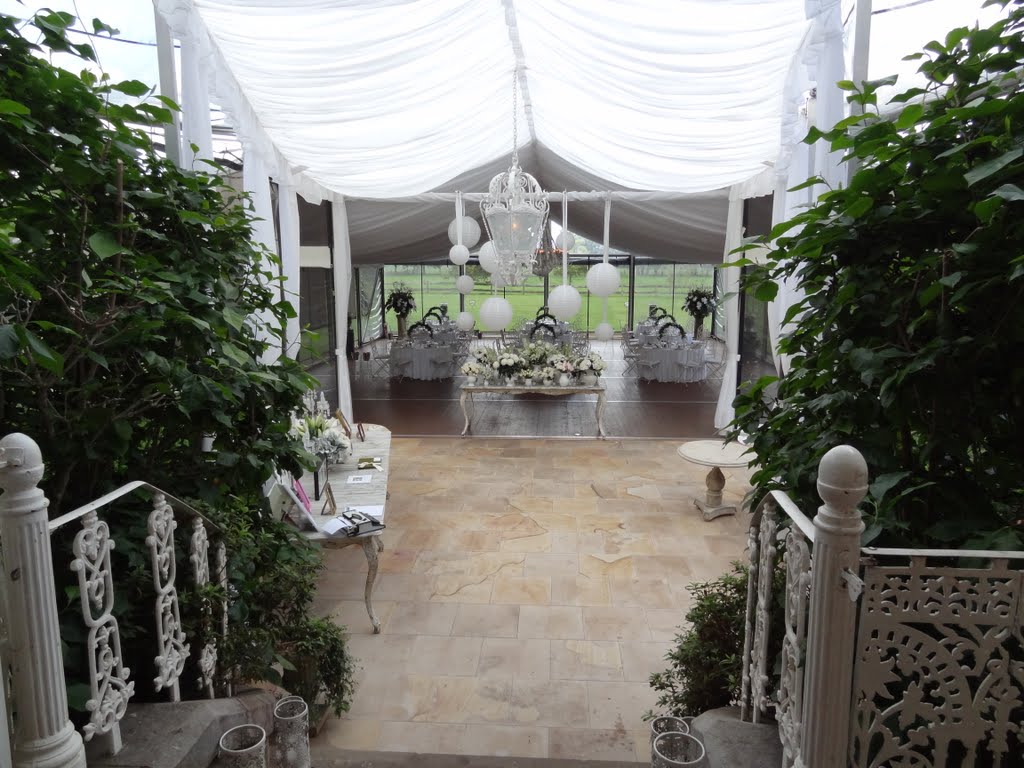 The entrance to the marquee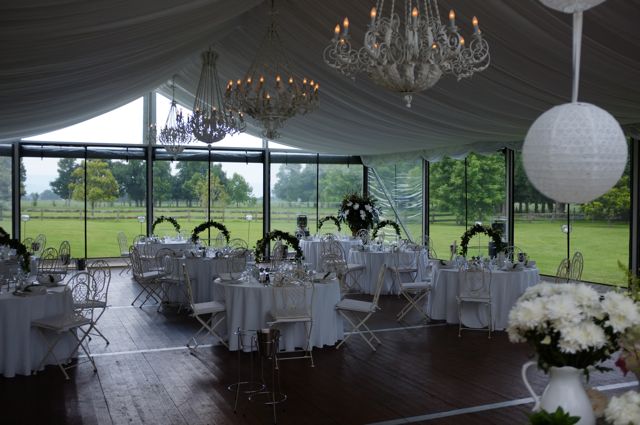 The reception. Set up for a wedding of 50, we'll have about double that.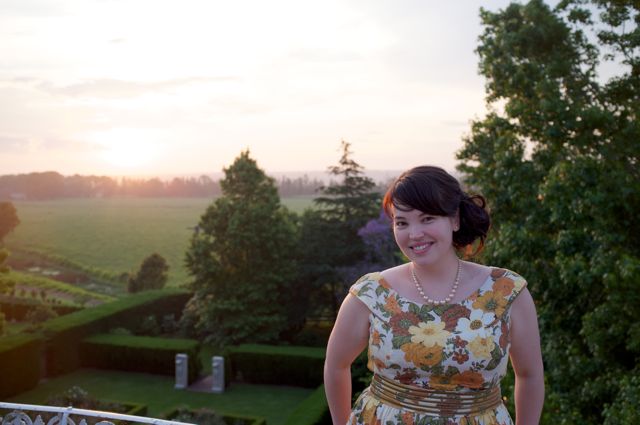 Me, smiling at my amazing fiance through the lens of his camera