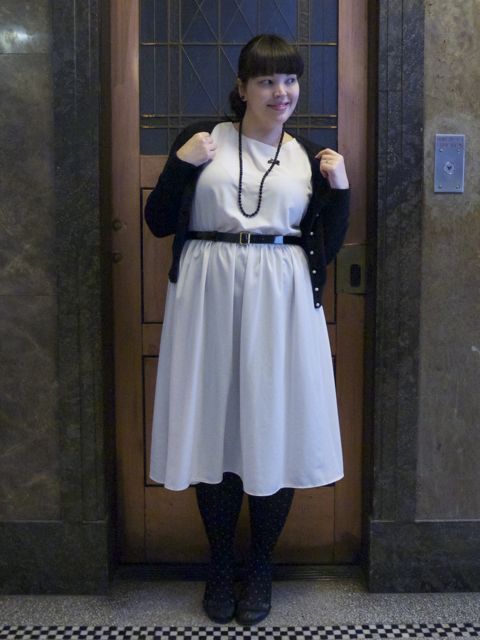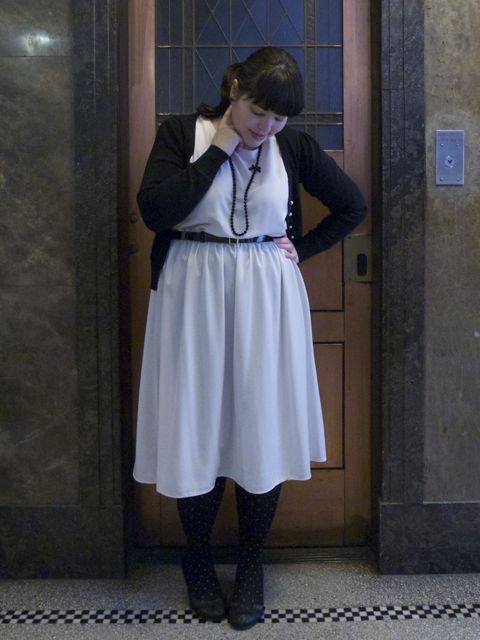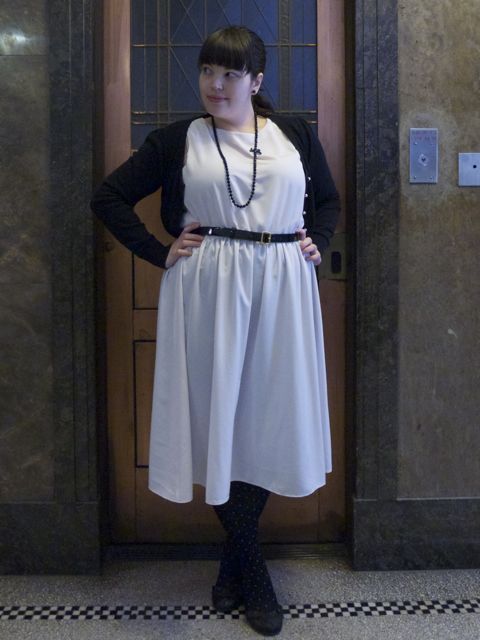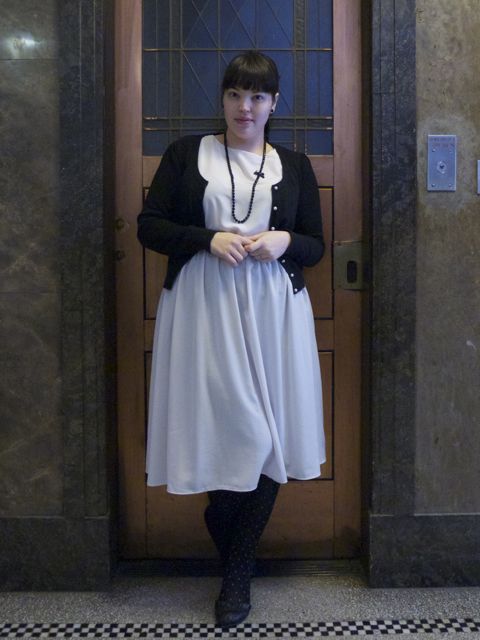 Dress: Asos
Cardigan: Friends Of Couture (via CardiganStore)
Tights: Voodoo
Shoes: Wittner
Necklace: Fabienne
This outfit – white dress with black tights and cardigan – makes me feel a little like the negative of a photograph with the shades of dark and light reversed.
Reader Jo also has this dress, and commented last time that she wears it with black tights and jacket, so I thought I'd steal her look. Doesn't it work wonderfully?
It also makes a great canvas to show off my new black beaded necklace: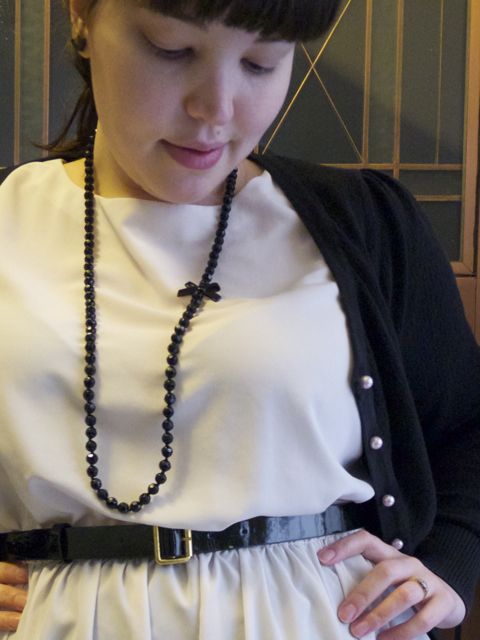 It wasn't quite the smartest outfit to wear today – Melbourne suffered through a day of persistent misty-rain, but fortunately the  opaque tights did double duty of protecting my modesty AND keeping me warm!