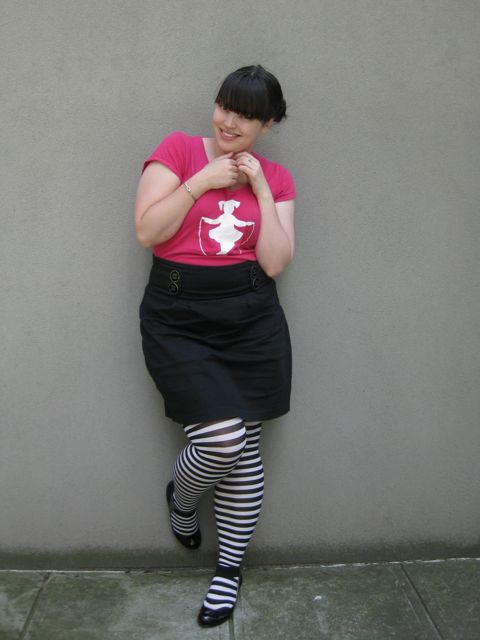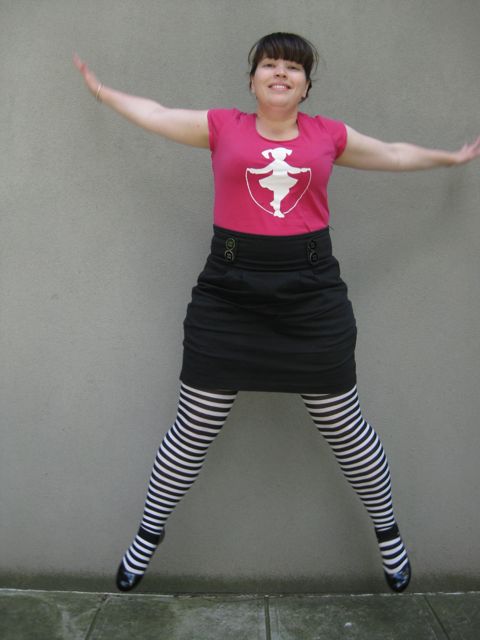 Top: Myer
Skirt: City Chic
Tights: We Love Colours
Shoes: All Black
The circus has come to town!
Aren't these tights excellent? I wasn't quite sure I could pull them off, but they're such enormously good fun they're definitely worth a whirl. We Love Colors has them in any number of different colour combinations, but I like the traditional black and white stripes. Very Burton-esque, and bordering on vaudeville.
They're of the perplexing "one-size-fits-all" variety, and I had to do my trick of wearing a second pair of panties over the top to keep them up, but the hips and waist definitely have room to stretch.
I've teamed them with a pair of shoes that I bought from Nordstrom when I was over in the US. I was so impressed with the customer service – when they were too tight across the bridge of my foot, the sales staff offered to put them on the stretching machine for an hour or so while I went and had a coffee. Unheard of in Australia.
The box gave me the giggles when I looked at it later though: