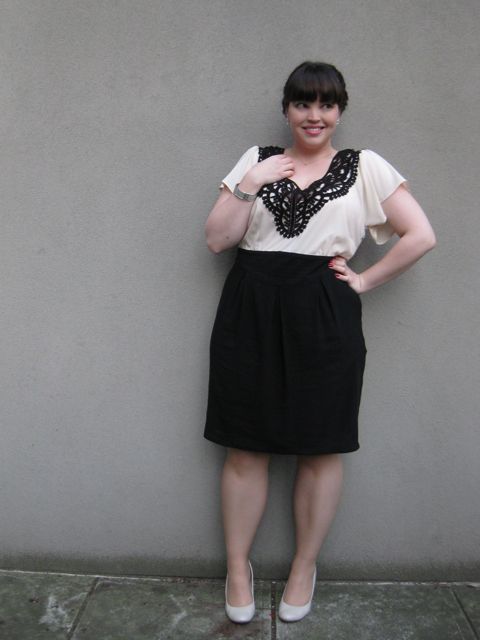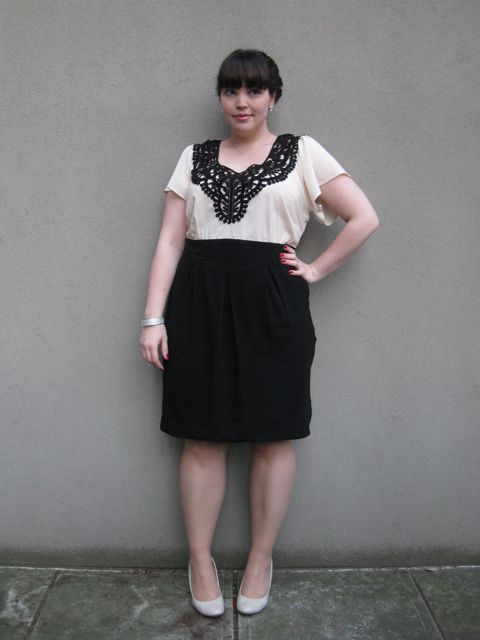 Dress: Monroe
Shoes: Zu
Last night The Sophisticate and I attended the "Not-Wedding" of two of my dearest friends Chris and Fiona. Chris writes a wonderfully funny comics blog, and Fiona writes a wonderfully funny review blog, and the two are them make one of those couples you'd hate for being so damned perfect, except that they're both positively delicious so feeling anything but squishy love and adoration is impossible.
They were celebrating ten years, and after I'd finished giggling at the not-wedding invite (hilarious – I'll scan it and put it up later) I thought about how exciting it was to be able to celebrate such a milestone with two people that I care so much about.
On the night Fiona looked every inch the blushing not-Bride in a sixties-style lace shift dress, and Chris looked most resplendent in his suit and tie, too
I was lucky to have a very dapper Sophisticate on my arm that night, and I took the opportunity to wear my wonderful Monroe dress for the second time.
Linda J. asked me particularly to blog my handbag, and for the night I teamed the outfit with the lovely Rosette bag I'd bought last year from the Melbourne Design Market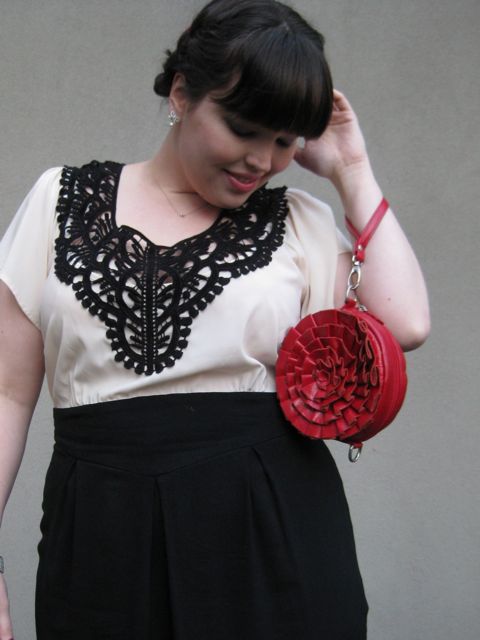 Bag: Wilson Accessories
It matched the rose that I was wearing in my hair…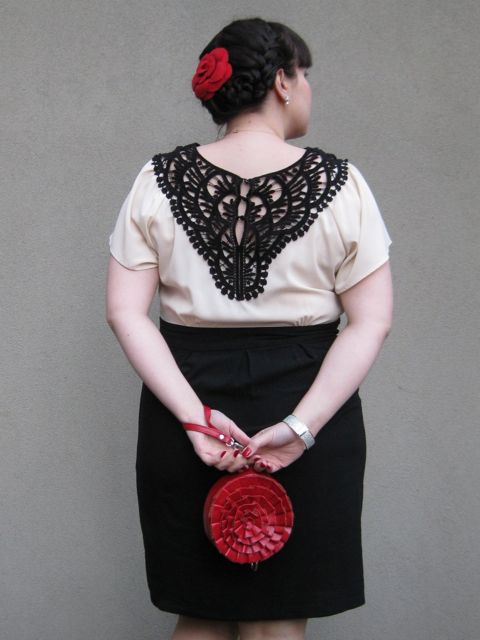 And the red nails that I wore especially for Fiona, nail colour queen 🙂