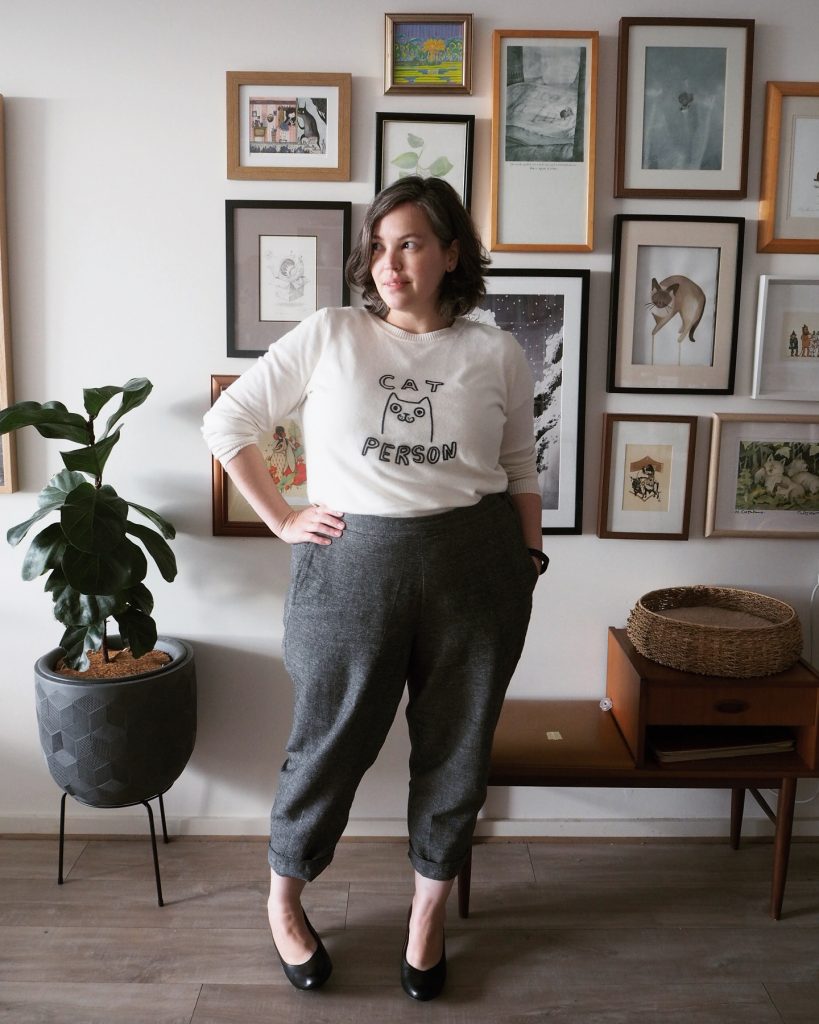 Of all the days for Suki not to be hanging out in her bed…!
I don't think there's much doubt I'm a cat person, I hardly need to advertise the fact via adorable (albeit itchy) Boden sweater, but I absolutely couldn't resist.
Worn with my Willandra pants from Muna & Broad, sewn with the Essex Linen blend from Robert Kaufman.