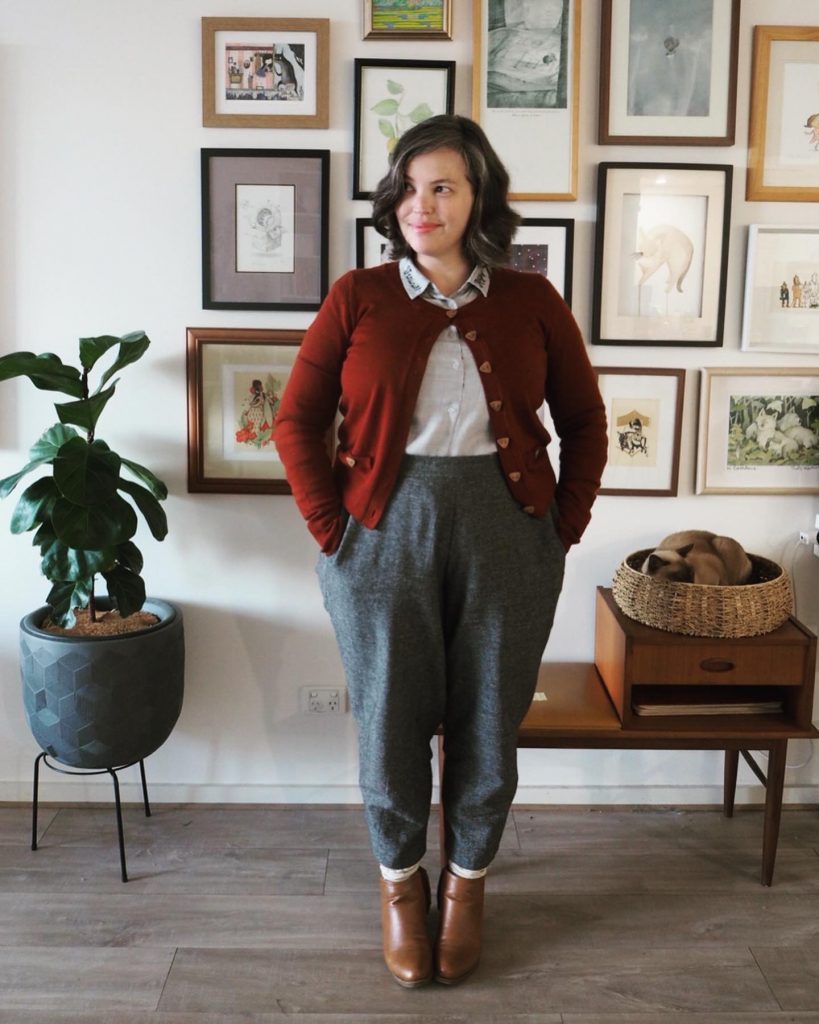 I was so thrilled with my Muna and Broad Sculthorpe pants that I leapt at the opportunity to put my new pants-making skills to the test with their new Willandra pants.
Similarly cut to accommodate tummies and bums, the Willandra have cleverly curved seams that wrap around the legs, big functional slash pockets that sit a little to the front (very smart placement, as they don't add bulk to the hips the way traditional pockets would), and – my favourite feature – a waistband that's elastic at the back, but boasts much more professional-looking flat front. Love them!
Sewn from the Robert Kaufman Essex linen blend in graphite and worn with a cardigan from Gorman and a shirt from Uniqlo with a collar that I embroidered myself.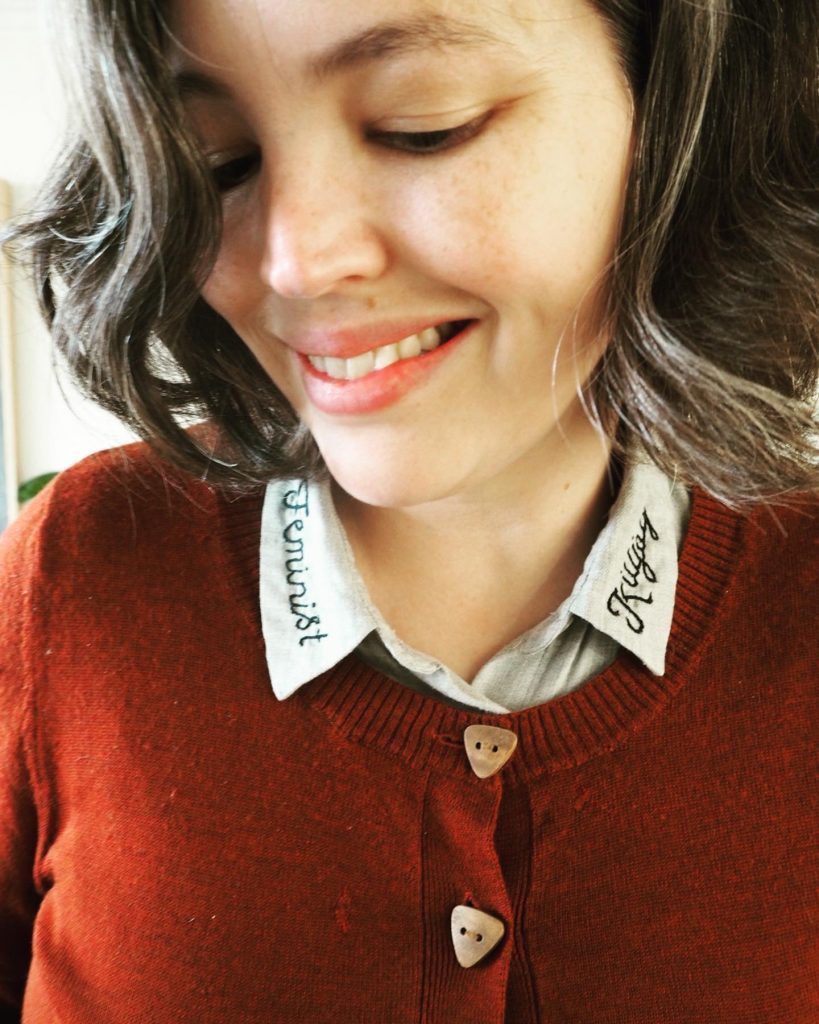 You can find the tutorial here