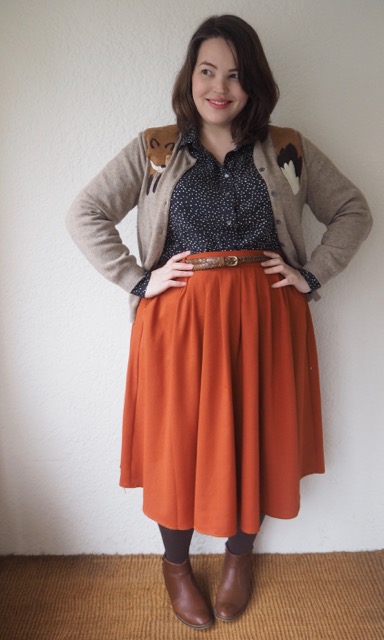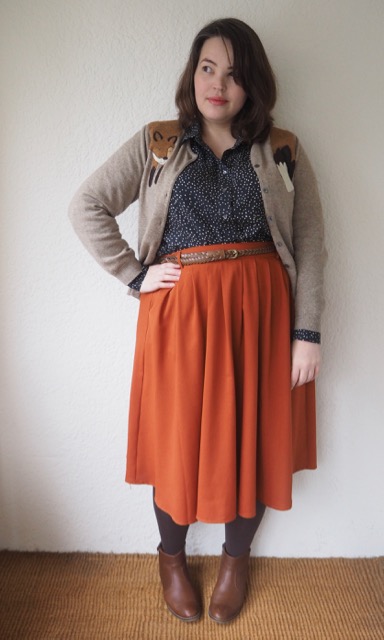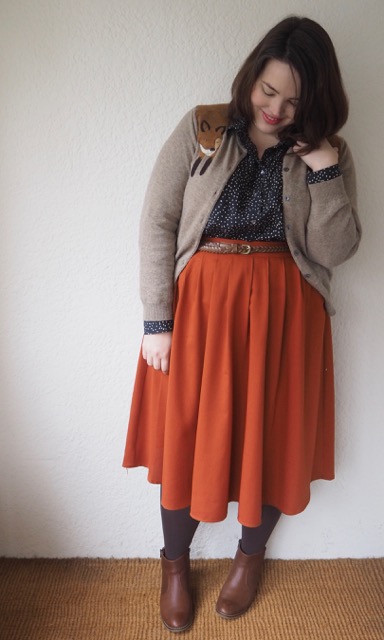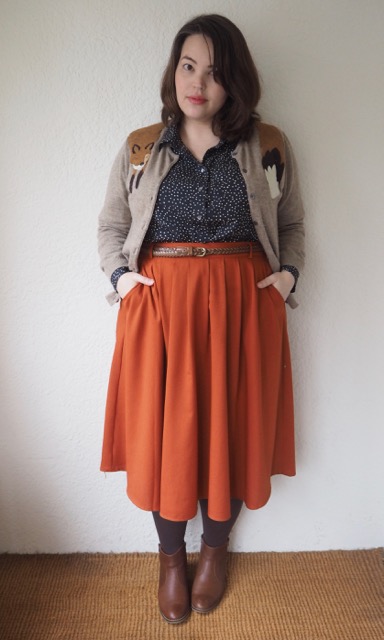 Cardigan: Dandyrions
I bought these brown leather ankle boots from Ziera last week to replace my old pair from ARA (which have finally succumbed after years of faithful service). They're fabulously comfortable, and warm to boot (pun not intended) so with Melbourne's weather as frigid and wet I've been building my outfit every day from the ground up.
Boots, tights, and my favourite Breathtaking Tiger Lilies skirt pair nicely with this spotty shirt from Trenery, but the real hero of the outfit is my remixed Fox Stole cardigan.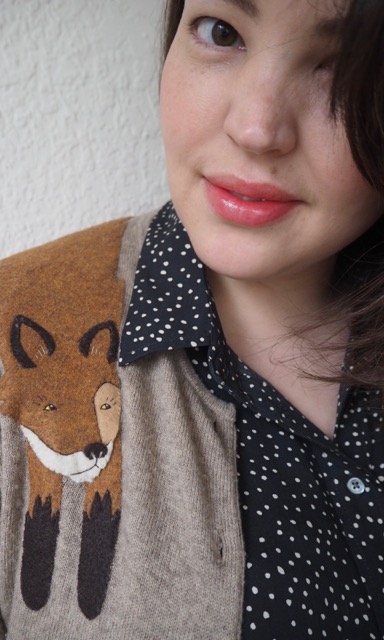 The cardigan is just a basic wool-cashmere blended cardi from Woolovers, prettied up with an adorable fox-stole applique from Lisa of Dandyrions. You can buy pre-made fox cardigans, sweaters or tees from Dandyrions, but if you're not confident about size, are working to a budget, or are a bit crafty I'd recommend getting the applique loose and applying it yourself. You can read more about the process in my original post.
Save
Save
Save