Top: Luxx
Jacket: Veronika Maine
Skirt: Virtu
Belt: Sussan
Shoes: Milu
I'm back!
Just like the song says, New York's a helluva town. Big and brash and loud, with little patches of serenity in the parks. Full of fascinating people from every walk of life, great food, good shops.
I got to meet the beautiful Louise from Sohomode in person, and thank her for making the gorgeous tea dresses for my bridesmaids. I also managed to find a pair of ankle boots that don't make my legs look like fence posts (hurrah!) and as usual, I OD'd on buying knickers from Aerie, going back four times for MOAR PANTIES.
While I was away more and more exciting news rolled into my inbox, so I have a few little snippets of "yay!" to share with you this week.
First off, I'm absolutely delighted to announce that Frocks and Frou Frou has been voted one of the 25 best Style & Beauty blogs in Kidspot's "Voices of 2013" campaign. Hurrah!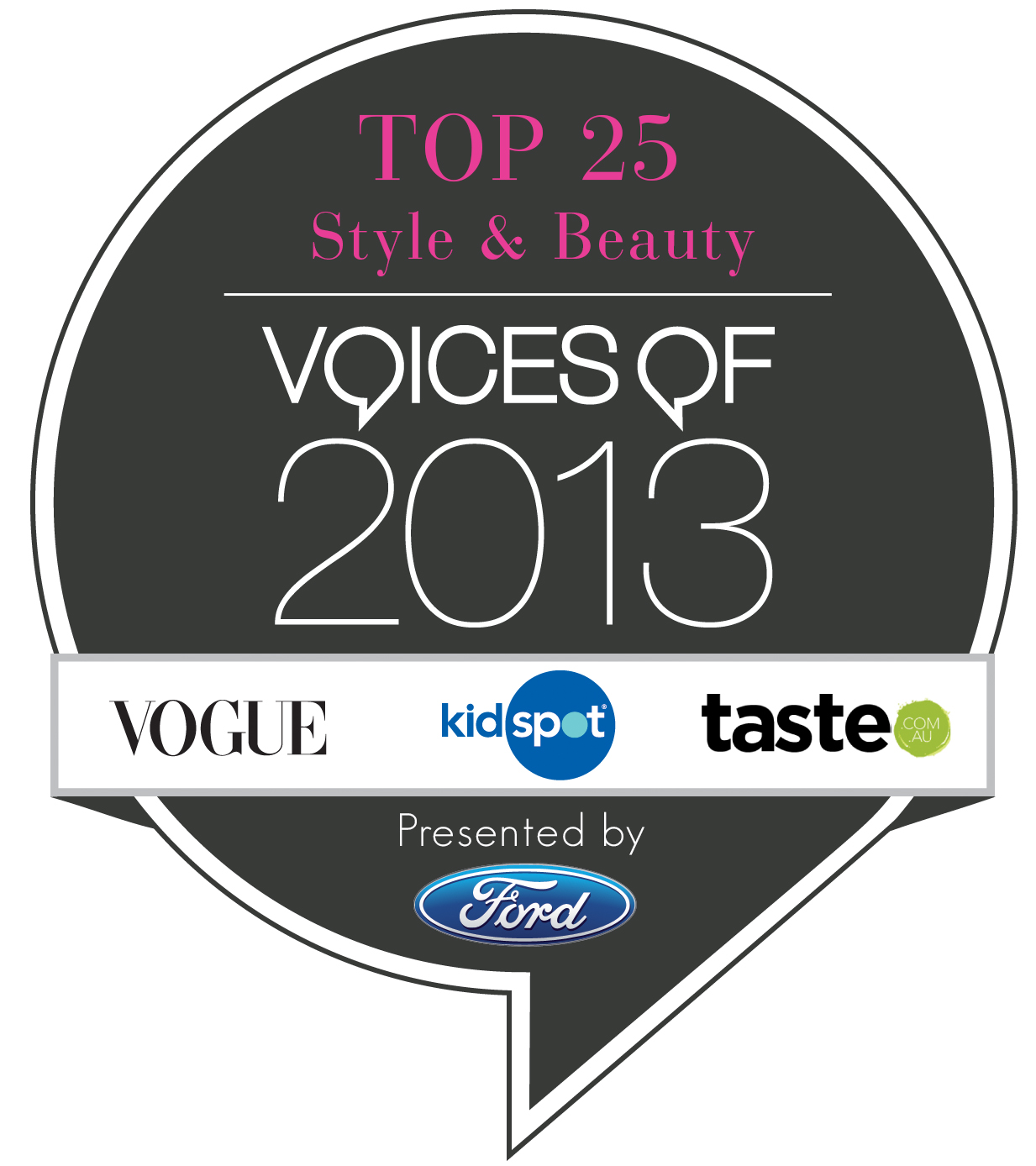 It would be wonderful to make the finals, and I have a dream about winning the writing contract (in my deepest heart-of-hearts, I fantasise about writing professionally) but I'm up against some pretty serious professional blogger names, so I'm ridiculously chuffed to have even made the shortlist. Thank you to the mystery person who nominated me – you guys have such faith and belief in Frocks & Frou Frou that I'm humbled. I'm so lucky to have such generous and supportive readers.
 So that's exciting news number one.
I won't bang on too much, because I'm still recovering a bit from jet-lag and I'm about to fall face-first into the laptop, but let me finish by pointing out that on my little sidebar over to the right I have a NEW button. I've finally succumbed to Facebook, and have set up a page for Frocks & Frou Frou. If you're interested, please head on over and "like" me. I'm still a bit of a newbie at it, so feel free to throw some suggestions and recommendations my way – what would you like to see on there? Recipes? Motivational statements? Shopping tips? Photos of my cat?