Top: Big W
Skirt (remixed): GLM Fashion
Belt: I Will Fly
Shoes: Mollini
On Saturday I attended my beautiful friend Callie's Hen's Party.
Callie did a spectacular job as one half of the team that hosted my own "Hen's", and I was really excited to be able to help her celebrate her own.
We started with High Tea at the Windsor, which I've only ever done once before, and it's such a decadent treat. I think we all wobbled out of there feeling a little bit the worse for wear with excess sugar intake, but it was So. Worth. It.
I had grand plans for my outfit, but ran out of time before I finished pulling together the skirt that I had in mind. In the end I had to throw on this outfit, but there were plenty of love-hearts to go around.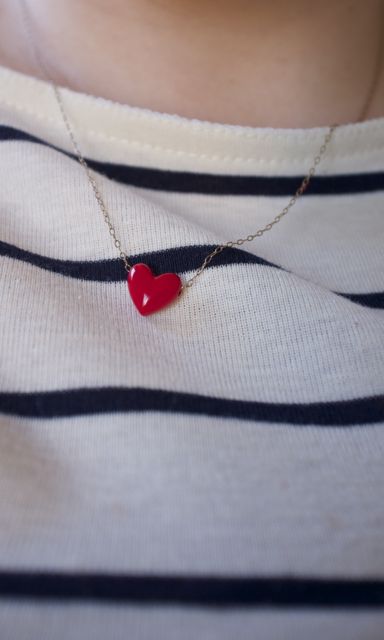 Necklace: Asos
I wore my heart belt from "I Will Fly" on Etsy, and I also wore this little heart necklace which I bought for $8 from Asos. To be honest I've been wearing the necklace pretty much non-stop for the last few months. It's just a little plastic heart bead on a chain but, I don't know, I kind of love it.
If my love heart belt and love heart necklace were for the very happy impending nuptials, my earrings were for the High Tea.
Teacup on one side…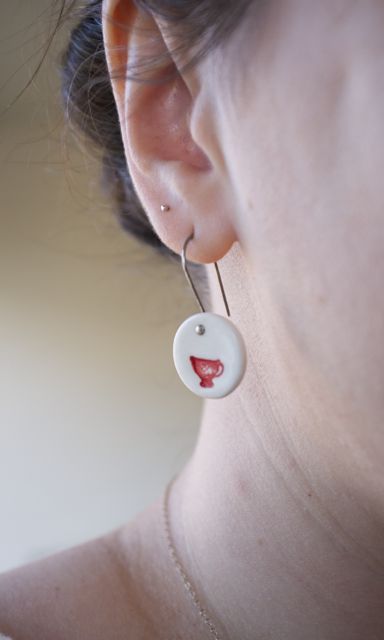 Teapot on the other.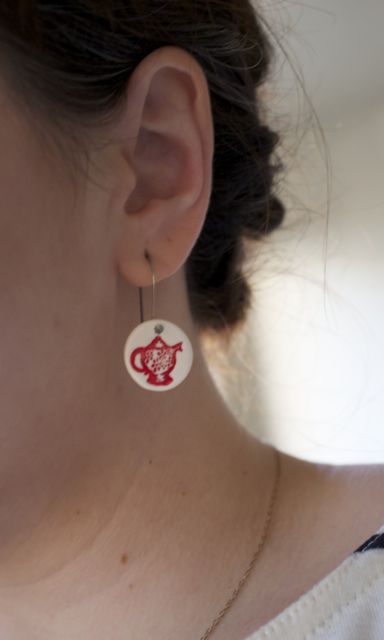 They were a going-away gift from my former job, and I wear them all the time.
ETA – The earrings were made by Mrs Peterson Pottery – Thanks to Jeannie for the heads-up!