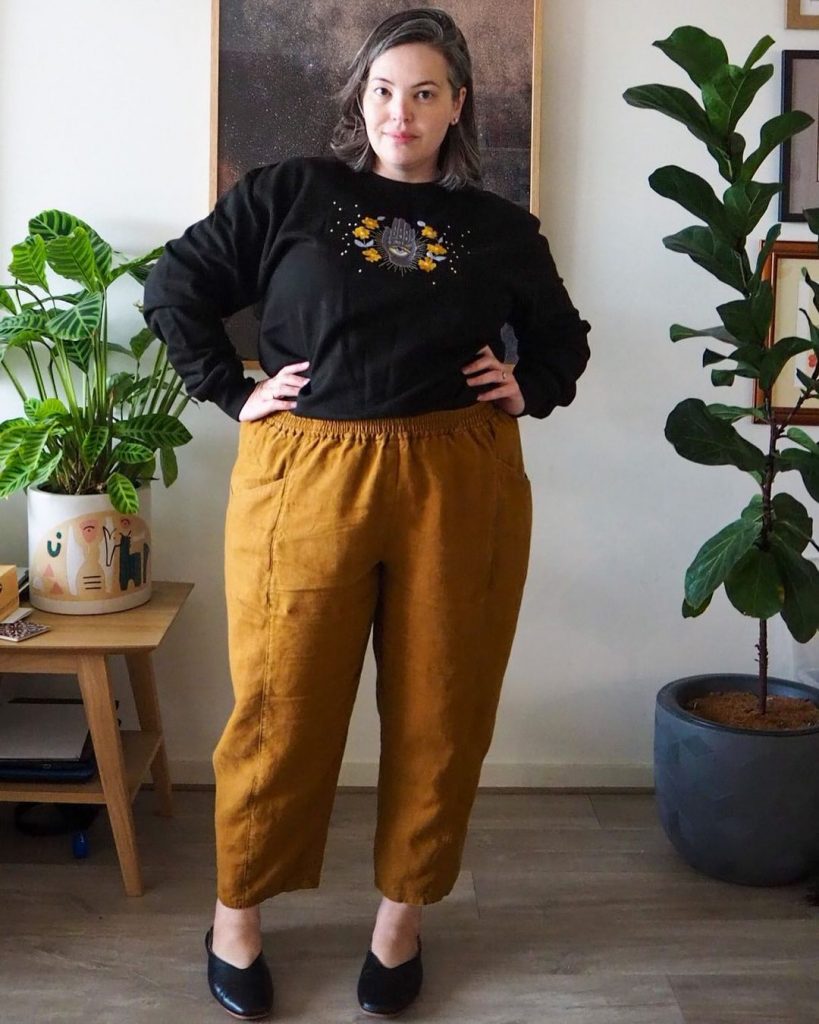 These are my fabulously comfortable Sculthorpe pants, made with a heavy linen from The Fabric Store

I've been wearing the absolute hell out of these pants, they're so versatile and functional. I cut a size larger than my previous Sculthorpes, which I think may have been a mistake, as the linen definitely stretched out a bit as I sewed, and now they're bewilderingly baggy.

I don't really have the time/skill/wherewithal to alter them, so I'm leaning into the volume (apparently skinny-leg pants are passé now anyway, hahahaha oh god I've never felt so old)

Wearing them today with my trusty Empress Australia shoes, and a sweaty sweater from Locher's Paris that says "let that shit go". A mantra to live by.